ShapeShift to Decentralize by Dismantling Its Corporate Structure, Airdrops FOX to Over 1 Million Users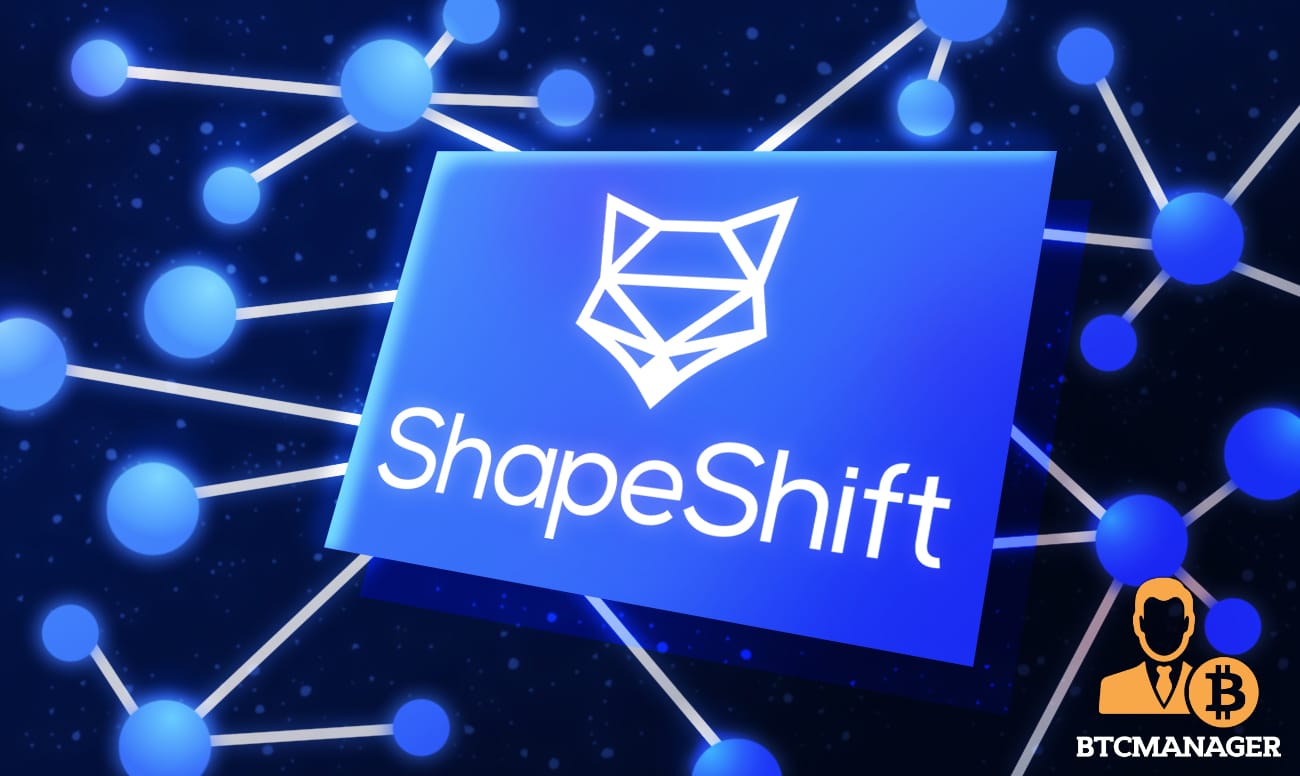 ShapeShift, which is one of the oldest non-custodial cryptocurrency exchanges, is decentralizing as per an announcement on July 14.
Aligning with DeFi Ethos
In the sudden shift of tact, the seven-year-old exchange is dissolving its corporate structure and decentralizing its organization to align with decentralized finance (DeFi) ethos.
Accordingly, ShapeShift is now open-sourcing its source code and distributing its governance tokens, FOX, as it builds a community, diffusing control in the process.
According to the exchange, the decision aligns with its vision of immutable, non-custodial decentralized finance–a cause they have been championing since launch.
ShapeShift has already distributed over 60 percent of its 1 billion FOX tokens to more than one million clients.
Eligible receivers are token holders of, among others, most Ethereum-based DEXes like Uniswap, SushiSwap, Yearn, AAVE, 1Inch, and Balancer.
Because of ShapeShift's integration with ThorChain, RUNE holders are also qualified to receive FOX tokens.
Decentralizing ShapeShift is "Unorthodox" but necessary
Eric Voorhees has described the move as "unorthodox." However, it is the only way to maintain the "fidelity of self-sovereignty over money."
It is a principle, a feature of cryptocurrency that the exchange couldn't compromise, at the back of insurmountable pressure from regulators. Increasingly, authorities force cryptocurrency exchanges—both custodial and non-custodial—operating within their jurisdiction to toe the line by enforcing KYC and AML laws or altogether banning them.
By decentralizing and becoming a DAO, ShapeShift will instantly become powerful, availing services globally without relying on any bank account. It is this dynamism that effectively makes the protocol "non-fragile and an emerging order."
"Starting today, we begin open-sourcing the ShapeShift project, dissolving our corporate structure toward zero, and re-organizing around a borderless, decentralized community governed by the holders of the FOX token. We're stepping into that future, & away from the trappings of equity and incorporation. Equity and incorporation fasten an organization to jurisdictional friction."
Delisting Monero and Rejecting Bitlicense
In 2015, ShapeShift ceased offering services to New Yorkers after the restrictive Bitlicense was approved. It also later pulled out of Washington in opposition to Bitlicense-like laws in the state.
This was in solidarity with users who wished not to reveal their information to agencies.
However, as per a BTCManager report, ShapeShift was forced to delist several privacy coins, including Monero and DASH, in a move that Eric Voorhees didn't want to elaborate on.