Hedera (HBAR): New 'Hashgraph' Consensus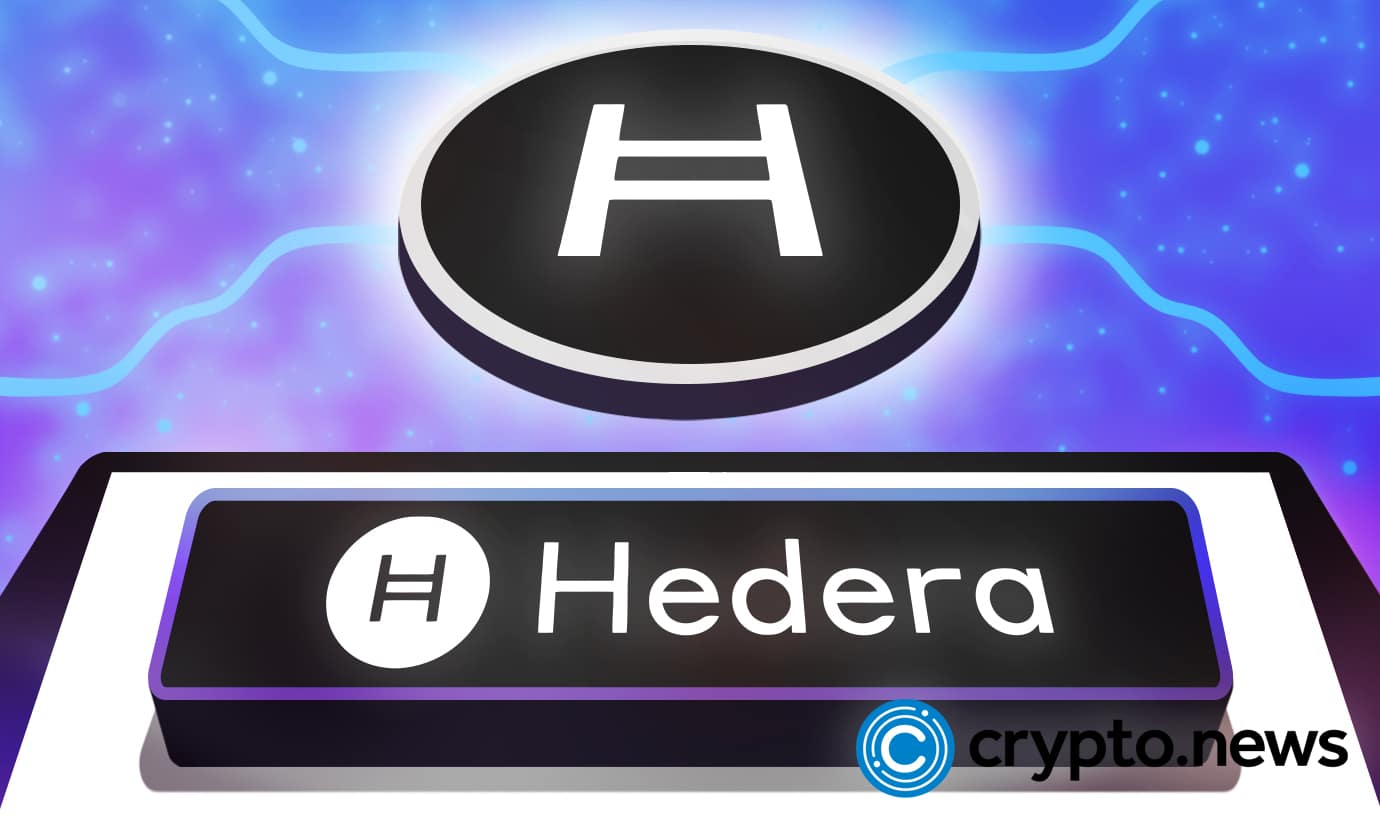 Hedera (HBAR) is one of the most sustainable public networks that offers numerous decentralized solutions for its users. Its main focus is creating additional functionality for decentralized applications (dApps). Hedera's innovative design aims to ensure maximum productivity and flexibility as compared with traditional blockchain solutions. Its major innovation refers to relying on a new modification of ledger technology – a Hashgraph. In this way, Hedera can successfully improve the functionality of traditional blockchain solutions in terms of scalability, cost, and speed.
In particular, its productivity reaches the level of 10,000 transactions per second significantly exceeds the productivity of the vast majority of proof-of-work and proof-of-stake platforms. Hedera's average fee is about $0.0001 with the transaction being completed within 5 seconds. Such functionality and stability attract many users, contributing to the higher demand for HBAR.
Its current market price is $0.2531 with the circulating supply being equal to 18.1 billion, while the maximum supply is 50 billion. HBAR's market capitalization equals $4.6 billion, and it currently occupies the 34th place in terms of market capitalization. The future development of the dApps sector may become the main determinant of the demand for HBAR and its closer integration with other blockchain services. In any case, the growing competition among decentralized platforms may require additional innovations to be provided by Hedera's developers beyond the high productivity and low-cost functionality. 
Investment Opportunities
One of the major drivers of the future demand for HBAR in the following months refers to the ability to mind fungible and non-fungible tokens for users. In particular, the considerable interest in the NFT segment may encourage users to seek the most reliable and convenient platforms that will allow creation NFTs with minimal cost and effort. In addition, Hedera offers a consensus algorithm that may be used when several conflicting elements or sub-systems exist. Users may be able to determine their criteria for addressing such internal disputes to maintain the functionality of their system. Smart contracts supported by Hedera allow developers to create multi-functional decentralized applications. Finally, innovative file storage services may provide the required complementary options for users working with large volumes of data. 
The short-term dynamics of HBAR's price will develop within the existing price range between the support level of $0.185 and the resistance level of $0.282.
At the present moment, its price of $0.2531 can test the resistance level. However, the previous market history indicates that this resistance is considerable as it reflects the fundamental expectations of investors who are uncertain about the access to cheap credit resources that directly affects their willingness to accept additional market risks.
The most likely scenario is that HBAR's short-term price change will follow the overall crypto market trends with the close association with price movements of BTC and ETH. Therefore, if additional support in regards to their price increases is obtained, investors may open a long position, expecting HBAR's respective appreciation in the following months. Otherwise, they should continue accumulating additional market information and abstain from making unsupported investment decisions.