HedgeUp: The eToro and Robinhood alternative providing access to a wide range of investment products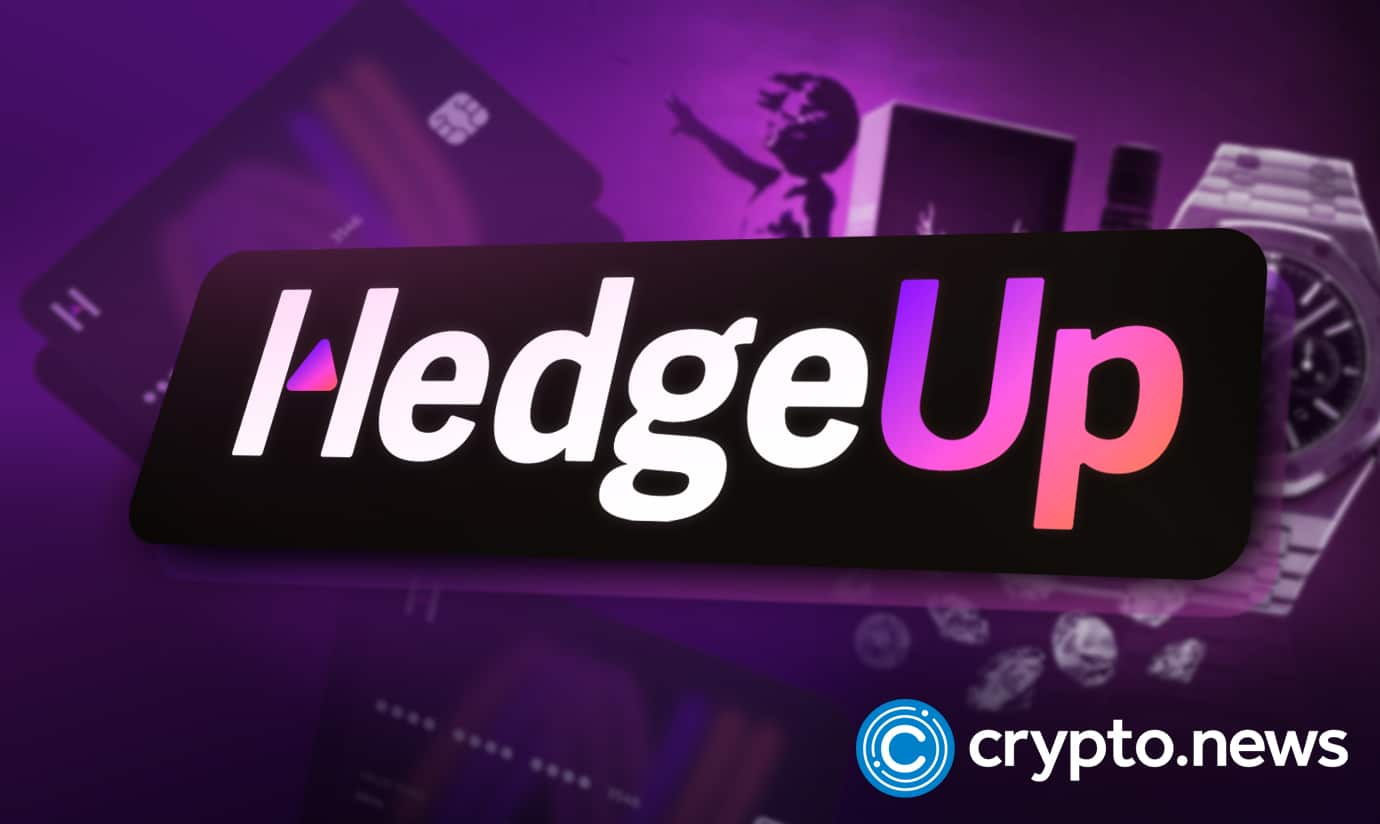 HedgeUp is the first-ever blockchain-based project that offers investors access to the alternative investment marketplace. With HedgeUp, investors can invest fractionally in high-value assets such as private jets, luxury watches, diamonds, fine arts, and gold.
HedgeUp also allows investors to invest partially in an NFT. Investors who purchase the entire NFT get the NFT delivered to their designated address.
The upside to alternative investments
Alternative investments rarely correlate to the stock market, making them the ideal investments for investors looking to diversify their portfolios while mitigating volatility.
Alternative investments also allow retail investors to partake in profits previously reserved for high-net-worth individuals and institutions. Although the profits from alternative investments are not always guaranteed, they can sometimes be higher than those of traditional investments.
For instance, in 2022, luxury watches increased by an average of 149.13%, while fine arts, liquor, and diamonds increased by an average of 29.72, 19.21, and 4.6, respectively.
Why HedgeUp?
HedgeUp provides several benefits that any investor will find attractive. Here are some of the reasons you might want to invest in HedgeUp:
HedgeUp will partner with professional experts who have worked with alternative investments for over three decades to bring you the best education in the alternative investment industry. These professionals will work closely with public figures to teach you everything you need to know to make better investment decisions in the alternative industry.
Access to Hedgeup banking
One of the biggest problems in the cryptocurrency market today is changing cryptocurrency into fiat money. HedgeUp will solve this problem for its investors by partnering with a card processing company that will allow investors to easily access their crypto earnings and change them into fiat money.
HedgeUp will also partner with industry leaders in the metaverse to help users communicate and trade better. HedgeUp will leverage Social Fi to create a robust community of investors and institutions that can use Hedgeverse to improve business logistics.
The Hedgeverse platform will be especially important for entrepreneurs who operate within global markets and consultants who need to schedule long-distance meetings to demonstrate complex technologies.
As a HedgeUp community member, you can stake your $HDUP tokens in the treasury to contribute to the liquidity of the HedgeUp platform and create a strong market and better trading opportunities for the HedgeUp community. In return, you will receive staking rewards.
HedgeUp will incorporate a decentralized autonomous organization responsible for overseeing the investment baskets, deciding on the direction of current projects, and overseeing liquidity allocations.
HedgeUp DAO will also guard the HedgeUp decentralized community and uphold fair play within the ecosystem.
All HedgeUp community members will have the opportunity to join the DAO and participate in the decision-making process by voting, among other benefits.
Access to a liquid market
As an investor in the HedgeUp ecosystem, you are free to sell your position at any moment to another user. You can also choose to only sell to the highest bidder, which would help you make more from the sale.
Traditionally, you would require massive amounts of capital to invest in alternative investments. However, with HedgeUp, all you need is $1.
Final word
HedgeUp is a unique solution that seeks to bring alternative investments to retail investors and practically anyone in the ETH world. As an investor, you should strive to purchase $HDUP tokens while the platform is still in its presale stage. This way, you stand a chance to make the most profits as the project continues unfolding its ambitious roadmap.
For more information on HedgeUP click the links below:
Presale Sign Up: https://app.hedgeup.io/sign-up
Official Website: https://hedgeup.io
Community Links: https://linktr.ee/hedgeupofficial