Helium Developers Move Crypto Wireless Network to Solana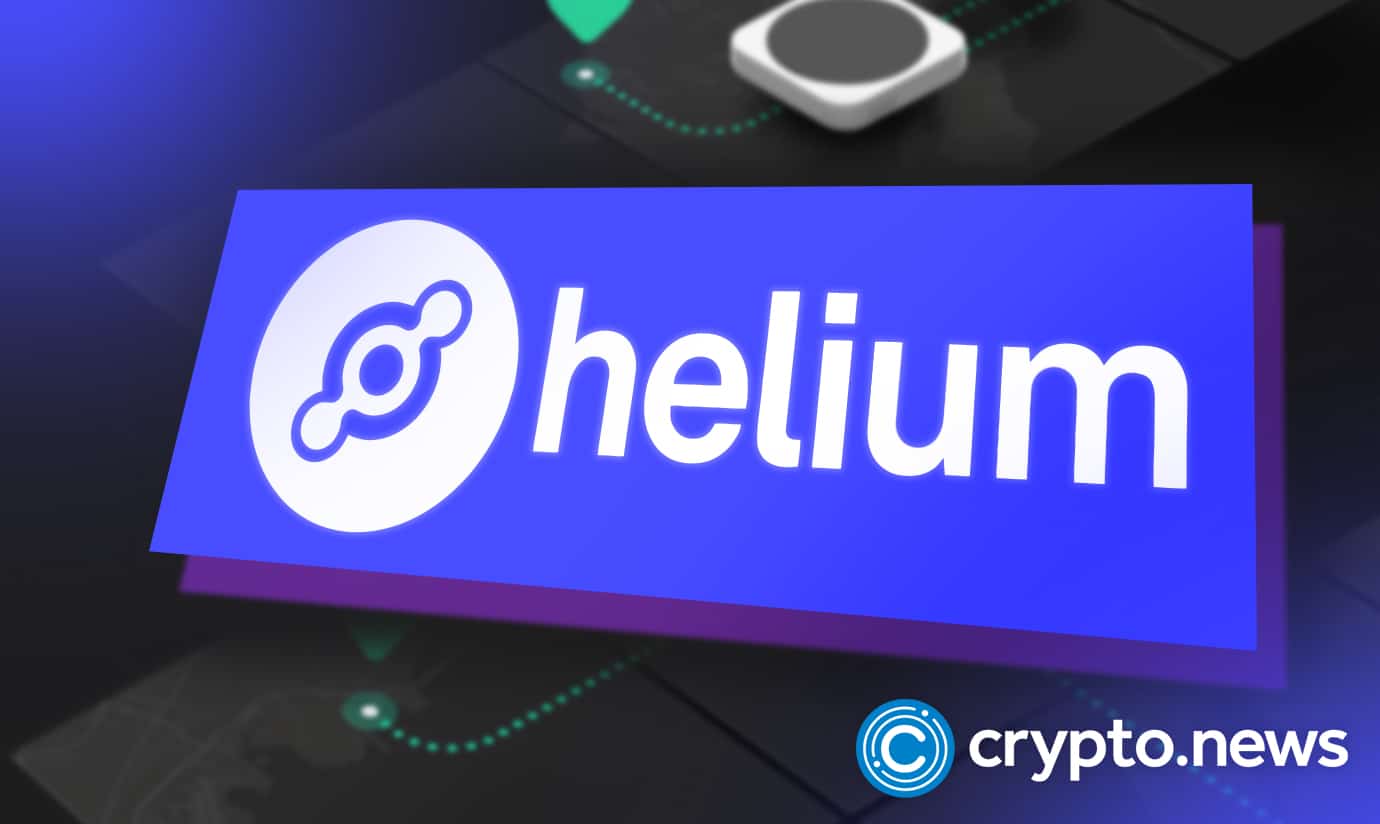 Helium, the blockchain platform that uses crypto token incentives to power itself, has launched HIP-70, a proposal to move the network from Helium's customized blockchain to Solana in order to increase the Helium blockchain's operating efficiency. The core developer team suggests shifting Proof-of-Coverage (PoC) and Data Transfer Accounting to Oracles in order to accomplish this aim, which simplifies the system architecture and enables the choice of a more scalable Layer.
Helium to Move to Solana
The idea will be up for a token-based community vote on September 12 through September 18 by the Helium Foundation.
The scheme calls for the Helium network to move all of its tokens from its blockchain to Solana, including HNT, IoT, MOBILE, and DC (Data Credits). Furthermore, it would rely on oracles, or third-party information sources, to power Helium's proof-of-coverage network and data transfer accounting capabilities.
According to the plan, by utilizing Solana, the Helium community will have a booming developer ecosystem of hundreds of developers working on ideas that are only attainable on Solana due to its speedy and economical transactions.
Helium Creates Rewarding Crypto Tokens
Helium is a distributed wireless network that pays users crypto tokens in exchange for letting others use their home internet service.
Current statistics show that the platform initially began with a network designed for internet of things (IoT) devices like trackers and sensors and that it has since attracted more users.
For over 935,000 operators of active nodes. For smartphones, tablets, and other devices, Helium introduced a 5G network that currently has about 3,300 nodes online.
Nova Labs and the Helium Foundation
The Helium Foundation and Nova Labs, a firm comprised of the network's founders and a few core programmers, have announced their plan to pursue a "network of networks" approach that extends beyond the initial HNT reward token.
Helium aims to offer a wider range of decentralized wireless protocols by incorporating IoT, Mobile, and other future coins.
According to the proposal, miners will earn a high share of HNT incentive tokens when shifting to Solana, representing a 6.85% increase over the existing scheme.
Blockchain Requirement
The Helium blockchain only needs to concentrate on payments (peer-to-peer and rewards) and identities after PoC and Data Transfer are moved to Oracles (Accounts, Hotspots, Routers, etc.).
A more scalable architecture that can manage payments and identities with the speed, cost, and governance primitives needed to meet the scale the Helium Network demands is possible with the blockchain in its current simplified version.
The core developers believe it is in the best interest of the Helium Network to move the chain to Solana with HIP 70 based on this straightforward criterion, in addition to a sizable developer ecosystem and cross-project composability.
The Helium Core Developers have suggested that the Helium Network switches to the Solana blockchain after forethought, deliberation, and consideration, with support from the Helium Foundation and other crucial stakeholders.