Hester Peirce: Banning Bitcoin is Almost Impossible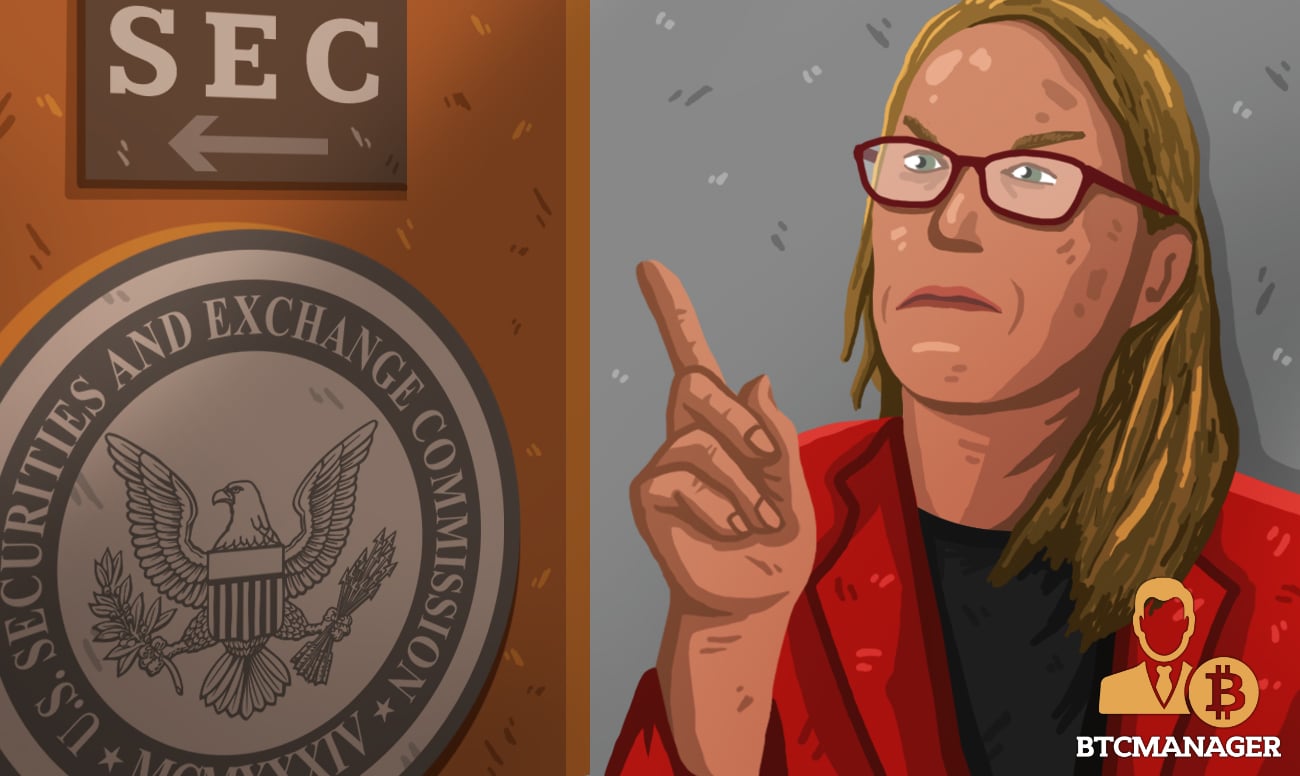 Hester Peirce has made it clear during a Market Watch virtual panel discussion on April 7, 2021, that placing a blanket ban on bitcoin (BTC) and other cryptoassets will be a foolish thing for the United States government to do, as such action may not yield the desired result since bitcoin is a decentralized digital asset. 
Peirce Believes in Gensler 
While the United States is lagging behind other advanced nations such as Canada, Switzerland and a host of others, in terms of friendly crypto regulations, Hester Peirce, the country's Securities and Exchange Commission (SEC) commissioner, has predicted that the coming of Gary Gensler, the new SEC chair will bring a breath of fresh air to the industry.
It will be recalled that the crypto-savvy Gensler, a former chairman of the U.S. Commodity Futures Trading Commission (CFTC) was nominated by President Joe Biden to lead the SEC and his nomination got confirmed by the Senate Committee on Banking, Housing and Urban Affairs earlier in March 2021.
Now, Peirce has made it clear that she firmly believes that the incoming SEC chair will take a more "productive approach" towards digital assets and formulate amenable, clear-cut regulations for the burgeoning industry.
In her words:
"We've seen other jurisdictions take, I would say, a more productive approach. We really really need to turn that around. And I'm optimistic with a new chairman coming in with a deep knowledge of these markets that is something we could do together – build a good regulatory framework."
Bitcoin Ban Very Unlikely 
At a time when authorities in India are still pondering on whether to outrightly ban bitcoin (BTC), with trading already outlawed in China since 2017 and a UK financial advisor named Neil F. Liversidge has even petitioned the government to ban bitcoin, Peirce notes that taking such an approach in the United States will be a foolish thing to do, as it's impossible to shut down the entire internet.
"I think we were past that point very early on because you'd have to shut down the internet. I don't see how you could ban it. You could certainly make the effort. It would be very hard to stop people from trading bitcoin. So I think it would be a foolish thing for the government to try to do that."
Fondly called "crypto mom" for her pro-crypto stance, Peirce urged the U.S. government earlier in February 2021, to start paying attention to the cryptospace and put in place amenable regulations, as institutional bitcoin adoption is now a thing.
At press time, the bitcoin price is trading at $58,614, with a market cap of $1.10 trillion, as seen on CoinMarketCap.