Hive Blockchain Goes Live After Successful Steem Network Hard Fork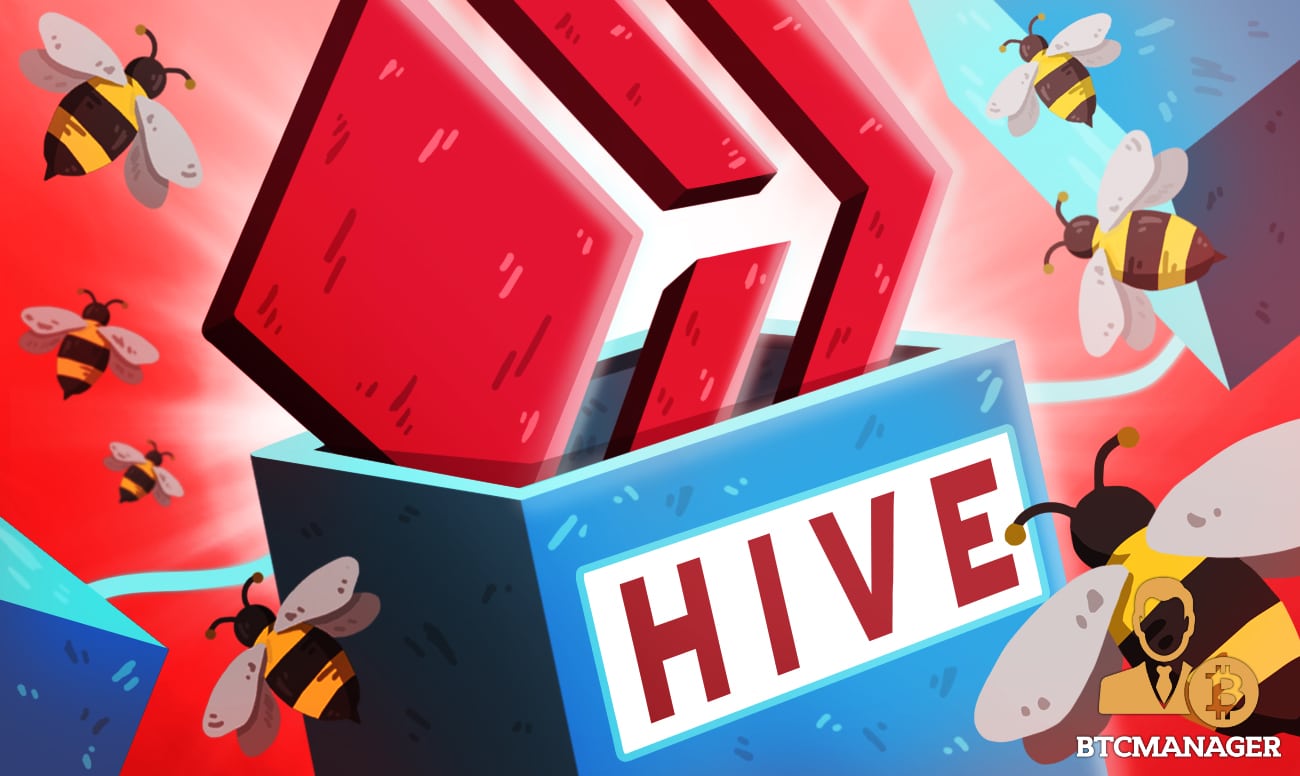 The Hive Blockchain led by a faction of the Steem community launched its platform over the weekend after a successful split from the Steem network.
Hive Blockchain Goes Live
Announcing the news of the launch via a blog post, Hive developers characterized the launch as being hitch-free despite the tight window. The launch comes after a hard fork from the Steem network following a falling out between members of the community and Tron (TRX) CEO Justin Sun.
An excerpt from the Hive blockchain launch announcement reads:
"Hive came alive, slowly worked through the operations that needed to done, produced first blocks and transactions, and has been moving steadily ever since. No stalls or crashes, fast blocktimes, all good. It has been a huge win for the whole community to start us off!"
According to the announcement, the Hive blockchain will undergo a hard fork at a later date to implement protocol-level upgrades and other major fixes. The Hive team also revealed that about 30 developers are contributing to the project with many decentralized apps (dApps) already running on the new blockchain ecosystem.
As part of the hard fork and subsequent Hive blockchain launch, "valid" Steem holders received a 1-to-1 airdrop of Hive tokens (HIVE). Apart from the airdrop, major crypto exchange platform Bittrex announced the listing of HIVE as well as Hive-backed Dollar (HBD) to its cryptocurrency trading catalog.
The Hive announcement also revealed that half a dozen other notable platforms are in the process of listing its token. Exchanges like Binance have declared their support for the hard fork but haven't released any announcement about a possible HIVE listing on its platform.
Steem – Hive Tussle Far from Over
As previously reported by BTCManager, Sun attempted a hostile takeover of the Steem network using STEEM tokens held in major exchanges like Huobi and Binance. The takeover came following the Tron CEO's purchase of Steemit back in February.
With the Hive blockchain hard fork coming as a response to the takeover attempt, the token airdrop excluded some STEEM holders. According to the Hive announcement blog post, the new blockchain community will decide what to do with the tokens that were supposed to go to the excluded STEEM owners.
With the Hive blockchain seemingly led by community interests, it represents another salvo in the tussle for control between Sun's party and those opposed to the Tron CEO. As at press time, data from Bittrex shows HIVE is trading at a 20 percent premium compared to STEEM tokens.