TRON Set to Become New Home for Steemit Amid Push for Decentralized Social Media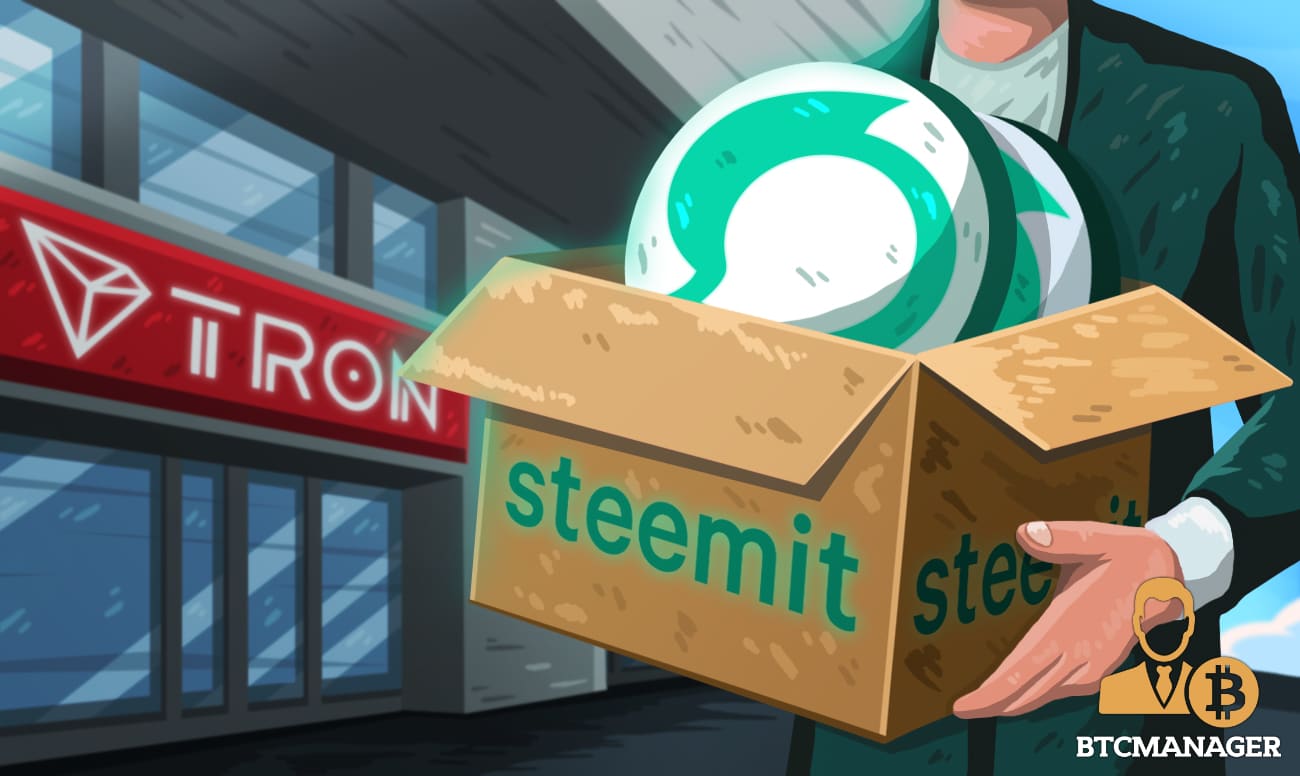 Blockchain blogging platform Steemit is set to migrate to the Tron ecosystem following a strategic partnership between both organizations. The move marks another development of Steemit as it seeks to recover from the negative impacts of the 2018 crypto bear market shake-up.
TRON Partners with Steemit
The Tron Foundation announced the news via a blog post on its Medium platform on Friday (February 14, 2020). According to the blog post, both Tron and Steemit devs will begin working on modalities to accomplish the transition to the former's blockchain network.
Apart from Steemit, the partnership also sees other Steem-based blockchain decentralized apps (DApps) moving over to Tron. The current Steem DApps stack includes platforms like D-Tube (a YouTube alternative) and APPICS (an Instagram alternative).
Tron's partnership with Steemit could see the former grow from 20 million users to 21 million users with the latter controlling a userbase of over one million users on its platform. Commenting on the partnership, Tron founder Justin Sun remarked:
"We are very excited to welcome Steemit into the TRON ecosystem. Together we will usher in a new era of decentralized social networking."
Steemit stakeholders will be hoping the migration to Tron will help the platform complete its recovery from the difficulties faced during the crypto bear market. Platforms like Steemit, ConsenSys, and Sparkchain had to ax staff members following a nosedive in the spot price of cryptocurrency tokens.
As previously reported by BTCManager, the company has been forced to downsize its employee count, laying off 70 percent of its staff back in November 2018. At the start of 2019, Steemit appointed Elizabeth Powell as its new CEO.
Decentralized and Censorship-resistant Social Media
Tweeting on Friday, Sun also described the partnership between Tron and Steemit as the start of a new era in decentralized social networking. Mainstream social media platforms like Facebook, Twitter, and YouTube have been accused of censoring content with blockchain proponents calling for greater focus in building decentralized alternatives.
https://twitter.com/justinsuntron/status/1228350993420578817
In December 2019, YouTube deleted crypto-related content on its platform — a decision that drew the ire of many in the crypto and blockchain space.
However, Steemit has come in for some backlash for alleged censorship activities. Back in January 2019, the blockchain community criticized Steemit for banning the account of the suspected hacker group "The Overlord."