HM Land Registry to Revolutionize Land Registration with DLT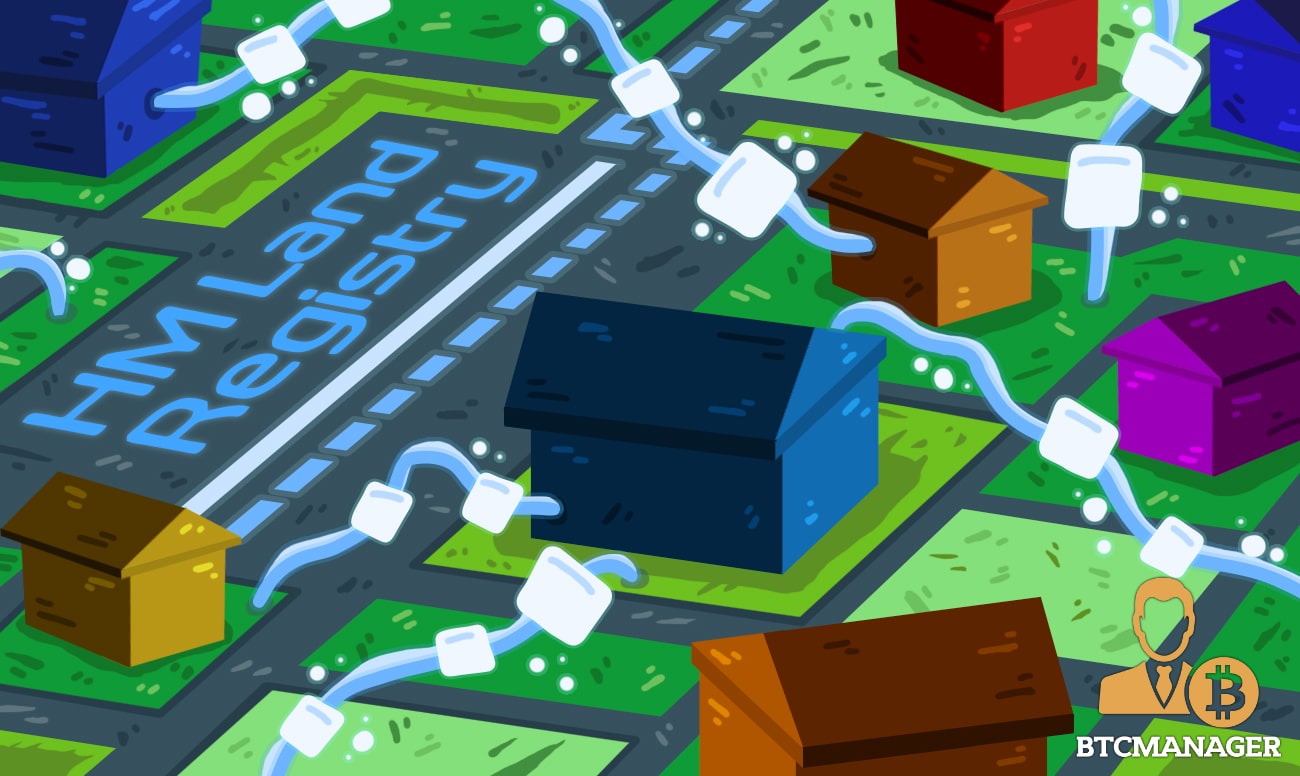 Her Majesty's (HM) Land Registry, a non-ministerial department of the U.K. government, has joined forces with Methods software firm to integrate distributed ledger technology into its research and development initiative called Digital Street, which is aimed at revolutionizing the land registration and property buy-sell process in the United Kingdom, according to a news release by Gov.UK on October 1, 2018.
Land Registration on the Blockchain
As stated in the press release, Methods, Blockchain Digital, and their other partners will use R3's blockchain platform, Corda to develop a blockchain solution for HM Land Registry's research and development project tagged Digital Street.
Per the team, the primary objective of Digital Street is to revolutionize the land registration and property buy-sell process in England and Wales, and it would explore the use of distributed ledger technology (DLT) in achieving this goal.
If all goes according to HM Land Registry's plans, Digital Street will use blockchain technology and smart contracts to transform the U.K.'s real estate land and property industry, fostering greater transparency, speed, and trust to property transactions.
HM Land Registry's Digital Register
Established in 1862, to safeguard properties in England and Wales, HM Land Registry claims to be handling land and property ownership worth more than GBP 4 trillion, as well as mortgages around GBP 1 trillion.
At current, HM Land Registry says its Digital Street project has already created a digital register that keeps records of a small selection of properties, and it's poised to have a DLT-powered system that would be entirely machine readable and updatable in real-time.
Methods, R3 and Blockchain Digital, the three firms working with HM Land Registry, have pledged to make the Digital Street project a huge success.
CEO of R3, David Rutter noted that the firm is excited to have HM Land Registry adopt its Corda blockchain platform, in its bid to transform the land registry and property ecosystem.
"Distributed ledger technology (DLT) has the potential to transform land registry services by improving speed, simplicity, and efficiency," said Rutter, adding " We will be working closely with HM Land Registry, Methods, and our partners over the coming months to turn this potential into reality."
While firms in the finance, supply chain, sports, entertainment and other sectors of the economy have started using the nascent blockchain tech to become more efficient and productive in their businesses, the immutability feature of DLT is also proving highly useful in the land registry and property world.
In January 2017 BTCManager informed that Sweden was looking to launch its blockchain and smart contracts-based real estate management system.