The Largest Holder of Ether (ETH) is Now the ETH 2.0 Staking Contract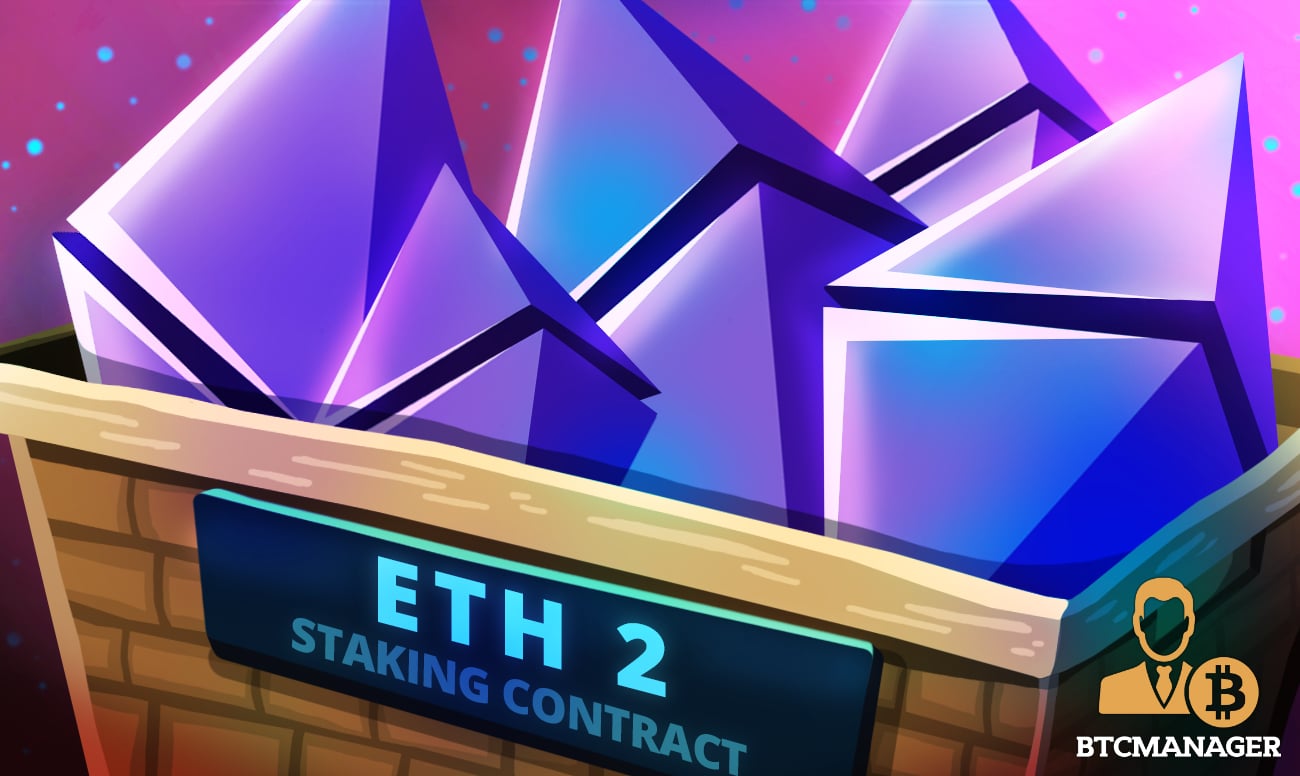 The Ethereum network has become a beacon of decentralization within the cryptocurrency industry. This is evident from the fact that the Ethereum 2.0 (Eth2) staking contract is now the single-largest holder of Ether.
ETH Staked Continues to Surge
The Eth2 staking contract has surpassed Wrapped Ethereum (wETH) to become the single largest holder of ETH, according to blockchain analytics provider Nansen. In contrast to Ether, Wrapped Ether complies with the ERC-20 standard which enables ETH to be preferred for ERC-20 tokens in the DeFi Protocols.
First reported by blockchain analytics firm Nansen's CEO Alex Svanevik, the data reveals that the deposit contract in the Beacon Chain holds 6.73 million ETH, valued at current prices at around $21.5 billion.
Check who's #1 ETH holder now guys! pic.twitter.com/3isDLkrv7I

— Alex Svanevik (@ASvanevik) August 16, 2021
According to CoinMarketCap, the amount of Ether locked up on Eth2 currently represents 5.7 percent of Ethereum's circulating supply. Meanwhile Beaconcha.in reveals, the Eth2 network now has more than 210,000 validators.
At the moment, Ether staked on Eth2 is locked and cannot be withdrawn from the contract until Ethereum's impending chain merge fuses the Ethereum and Eth2 networks. Currently, the merger is expected to occur in the first half of 2022.
According to Staking Rewards, Eth2 is now the third-largest Proof-of-Stake network by staked capitalization, trailing Cardano's $49 billion and Solana's $27.5 billion.
Getting Nerfed for the Better
The announcement comes only a few days after Ethereum's Eth2 roadmap reached a significant milestone, with the network successfully deployed the London upgrade on August 5. The hard fork included the much-anticipated Ethereum Improvement Proposal 1559, which introduced a basic transaction fee burnt from the supply into Ethereum's fee market.
Heavy transaction costs have been a major concern for ETH proponents. It is claimed that, since the launch of the London contract, $175 million worth of ether (ETH) has been lost due to transaction costs. If the current burn rate of 3.28 ETH is maintained, more than 140,000 ETH may be burned per month if network activity remains constant at its current level.
With the highly anticipated Eth2, the network also transitions from proof of work to the proof of stake consensus mechanism. This will be the most significant change that the ether network will be experiencing to date.