Honeywell Aerospace Upgrades Blockchain Solution for Easier Information Access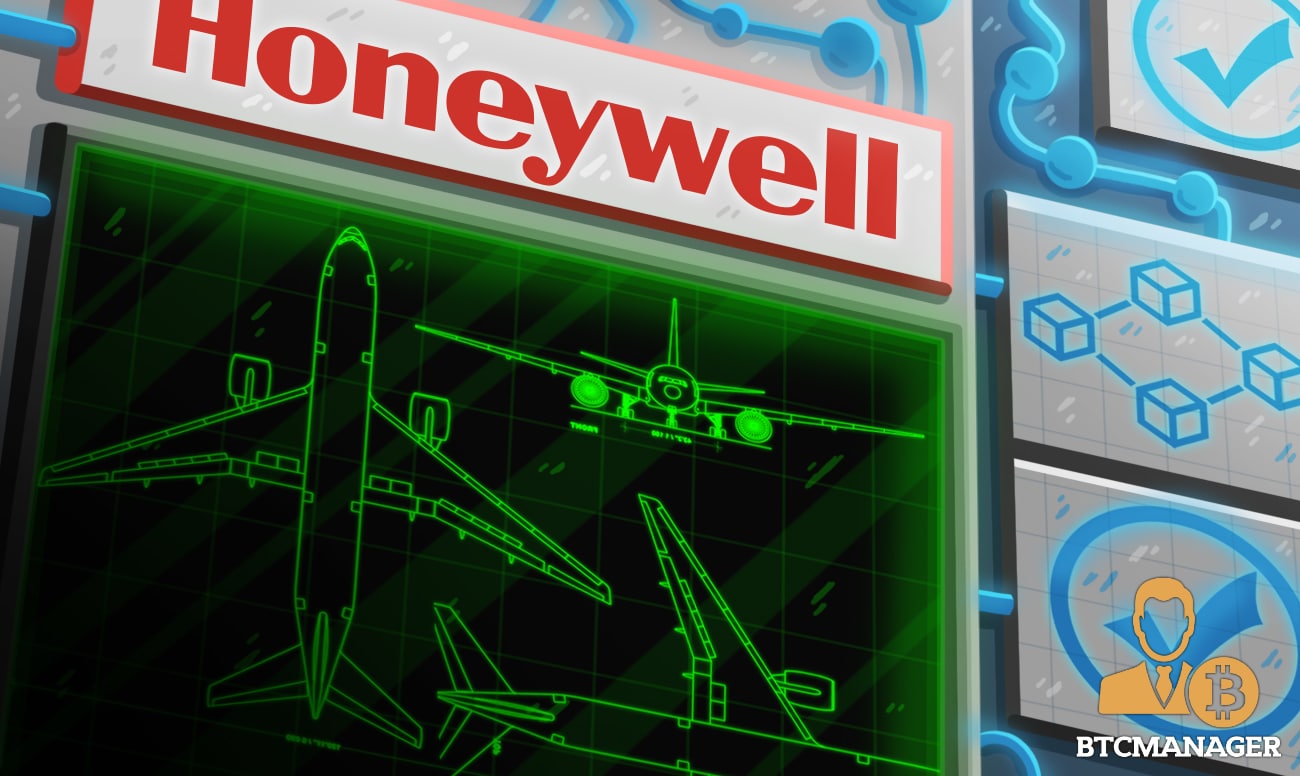 Honeywell Aerospace, a leading manufacturer of aircraft engines and parts, has upgraded its existing distributed ledger technology (DLT) solution to enable faster and more seamless data retrieval from its database, according to reports on August 6, 2020.
Making Aircraft Data Storage Easier with DLT
In a bid to promote superfast, and seamless storage and retrieval of complex data concerning airplane parts, engines, and more, Honeywell Aerospace has created a new version of its blockchain platform.
Per sources close to the development, the initial iteration of Honeywell's blockchain solution was designed to supplement its GoDirect Trade online portal for all-things aircraft parts and engines.
However, that blockchain system had a number of shortcomings as it could only store aircraft data in the form of PDF documents and references to digital airplane records, making it very difficult for users to retrieve information in real-time.
A Game Changer in Aerospace
Commenting on the matter, Lisa Butter, general manager for Honeywell's GoDirect Trade and applications owner for blockchain technologies said the new solution allows the firm to store all critical data about aircraft parts on-chain.
In her words,
"Honeywell manufactures and repairs thousands of aircraft parts every day, and now all of those events, including the generated airworthiness certificates, go on-chain. This is a game-changing technology in aerospace, as it will simplify and transform recordkeeping for aircraft owners and airlines around the world."
Honeywell says its new DLT platform is a permissioned and decentralized blockchain, crowdsourced by all its authorized entities. Each user can access the network and view information in real-time.
What's more, the new solution also makes it possible for Honeywell customers to gain access to vital data such as the airworthiness records that prove that the aviation watchdogs like the U.S. Federal Aviation Administration have given the aircraft its stamp of approval to fly.
Notably, Butters has buttressed the need for all participants in the aviation, automotive and other related industries to integrate blockchain technology into their operations in order to promote quality documentation, while also making it easier for customers to access important info.
She said,
"Whether you are in aerospace, automotive, electronics, or consumer products, I envision all manufacturing OEMs and repair shops pushing quality documentation and part provenance data to the blockchain, so customers have easy access."
In related news, earlier in March 2020, BTCManager reported that leading aircraft makers, Boeing now uses Honeywell's blockchain solution to track airplane parts.