How Bitcoin And The Blockchain Can Benefit Migrants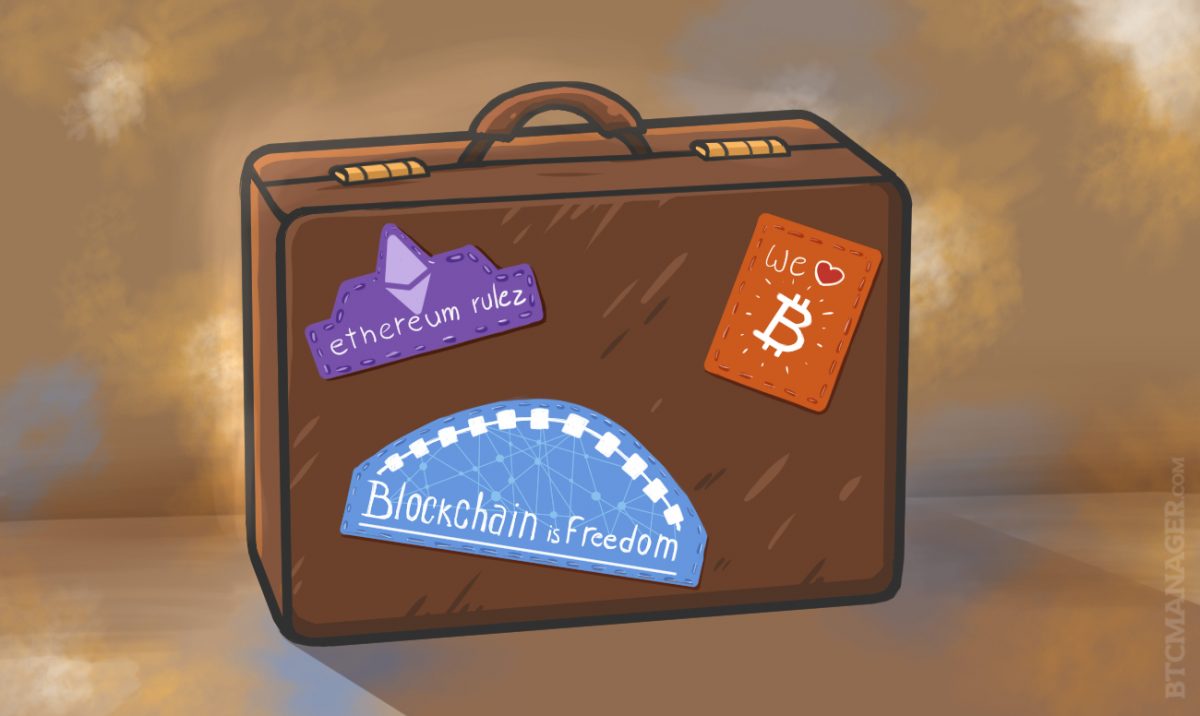 Both bitcoin and its underlying technology, the blockchain, have been hailed as a technological solution for a broad range of societal issues. Bitcoin can be used to make cheap remittances, pay for goods and services globally and mobile bitcoin wallets can effectively be used as digital bank accounts.
The blockchain's possible applications are much broader. From transparently recording financial transaction to increase good governance and creating 'smart contracts' to legally bind bi-lateral agreements to validating ownership and conducting voter registration, the Blockchain technology will undoubtedly play a major role in society and industry in the future.
With its vast range of applications both bitcoin and the blockchain can also benefit migrant communities who often struggle to gain access to financial services and legal documentation.
Provide Banking For The Un(der)banked
Many migrants struggle to gain access to banking services. Even something as simple as setting up a bank account can be very difficult as banks have stringent compliance checks, a necessary step before opening a new account. If someone does not have sufficient documentation and no proof of residence dating back several years it is effectively impossible to open a new bank account at a high street bank.
This is where mobile bitcoin wallets can greatly benefit migrants, as there are no barriers to entry when it comes to setting one up and they can be used to store wealth and make payments. Many bitcoin wallets now support payments from bitcoin into the US Dollar or other fiat currencies, thereby effectively acting as a fully-functioning mobile bank account. Furthermore, as more and more bitcoin debit cards are becoming available for consumers, card payments can also be made using bitcoin as the base currency, allowing its users to pay for goods and services at bricks and mortar businesses in domestic fiat currency.
Globally around 2.5 billion people do not have access to basic banking services. As the bitcoin ecosystem matures and the price of bitcoin stabilizes, 'bitcoin banking' could become a viable way to increase financial inclusion in developing countries and for migrant communities.
Cheap International Money Transfers
Furthermore, bitcoin can be used to make cheap remittances. This is a very important aspect for migrants who send money back home to their families in their countries of origin. Traditional Money Transfer Operators (MTOs), such as Western Union and MoneyGram, regularly charge over 10 percent for international money transfers.
Using bitcoin, these costs are slashed to around 1 percent. Bitcoin-to-bitcoin money transfer costs are minimal. Costs arise when the recipient changes the received bitcoin into local fiat currency. In many developing countries, private exchange via LocalBitcoins.com is the only way to currently convert bitcoin into fiat currency and bid/offers spreads can be quite high at times.
However, there is a new Ethereum-based blockchain company called Everex that is looking to combat this issue and promote financial inclusion in the developing world through cheaper cryptocurrency-based remittance payments, peer-to-peer online payments for e-commerce and peer-to-peer local currency exchanges. Everex is creating a platform to conduct cryptocurrency-linked fiat currency money transfers that allow migrants to remit funds back home at a very low cost.
Identity Verification
Away from the financial aspect of bitcoin, blockchain technology can be used to aid in identity verification and in delivering digital forms of identities for migrants. Migrants entering new countries, especially those who fled war zones, often lack proper legal documentation. This hinders integration, slows down the official immigration process and prevents migrants from finding work in the formal labor market.
There are currently several start-ups working on digital identification solutions based on the Blockchain. With a Blockchain-based identity verification and digital ID card system, migrants could receive an official form of identification that would allow easier access to work and access to basic services.
As the bitcoin ecosystem matures, migrants will be among the many benefactors of the digital currency's developments. With companies such as Everex paving the way for low-cost, cryptocurrency-based remittances and bitcoin wallets evolving into de facto banks, digital currency could be the solution to migrant communities' financial inclusion challenges.