How ethereum has fared 200 days after it transitioned to PoS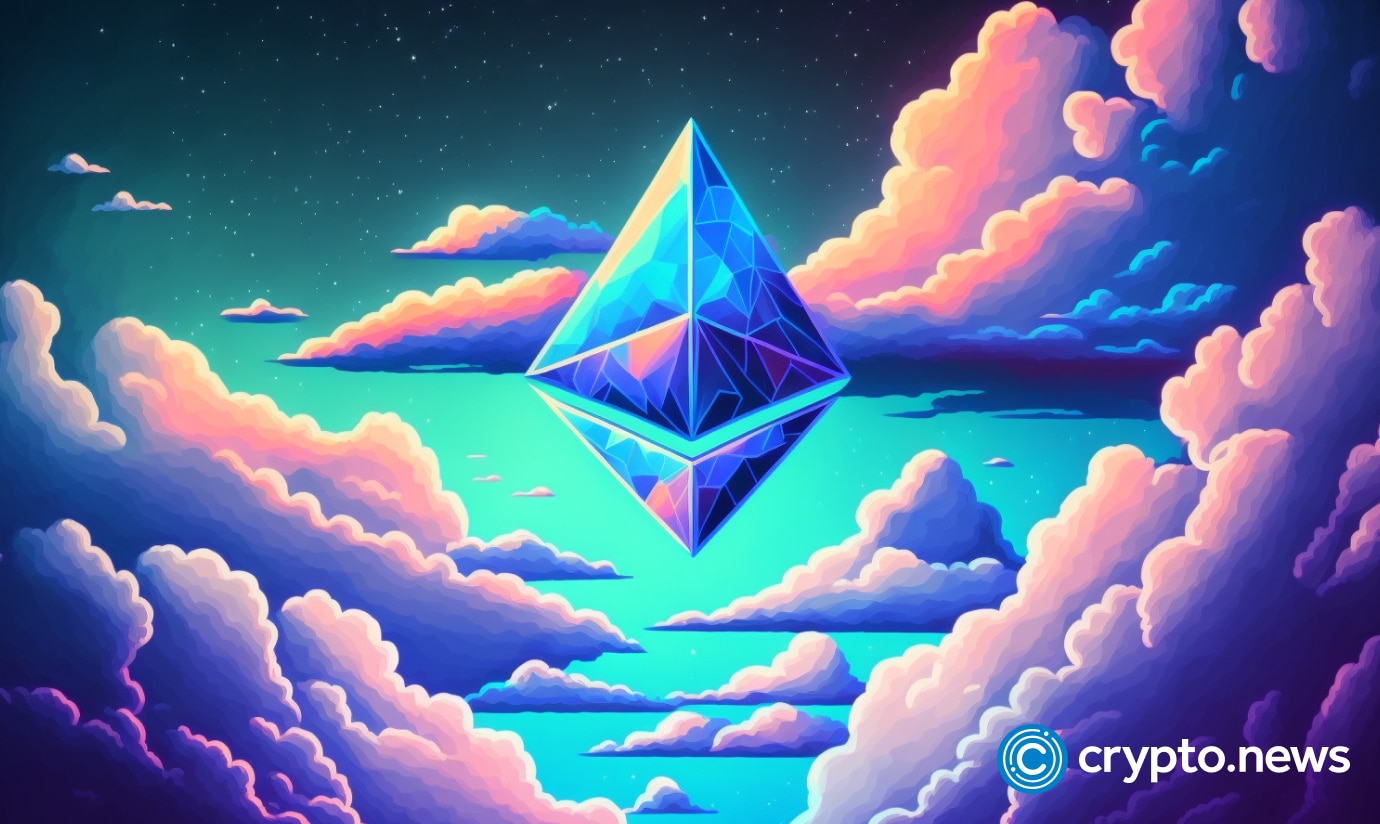 Today is 200 days since the Ethereum blockchain encountered the Merge, which transitioned it to proof-of-stake on Sep. 15, 2022. The Merge was touted as one of the biggest feats of engineering in crypto, but how has it affected ether's (ETH) price actions since then?
Ethereum's current value represents a 9.9% appreciation from its price of $1,650 at the time of the Merge. Despite this bullish metric, the asset's value struggled in the days immediately following the Merge, leading some to believe that the event might not be as favorable as predicted.
Ethereum was already on a downward trajectory at the time of the Merge. The asset had soared to a high of $1,775 on Sep. 11, 2022, before facing a massive hurdle that set it downward. The Merge, which occurred four days later, was powerless in impeding this free fall, as the asset collapsed to a two-month low of $1,251 on Sep. 22.
ETH consolidated between $1,200 and $1,400 for another month before embarking on a modest rally on Oct. 23. The rally took ethereum to a local top of $1,645 two weeks later. Unfortunately for the asset, this rally coincided with the outset of the FTX saga, which gained steam when Binance revealed plans to liquidate its FTT holdings on Nov. 6.
Ethereum was not spared in the ensuing market-wide bloodbath, as it dropped to a low of $1,100 on Nov. 14. Ten days later, Ethereum developers voted on eight Ethereum Improvement Proposals (EIPs) for the Shanghai upgrade, including the consensus to unlock withdrawals for staked ETH. However, this development did little to rescue the asset from the bears' claws.
Moreover, ETH continued to consolidate between $1,100 and $1,300 until it ended 2022 with a value of $1,196, marking a 27% decline from its value at the time of the Merge. The market-wide uptrend that began at the start of this year was the catalyst for ethereum's breakout. Despite the asset's persistent surges this year, it still has not reclaimed the $2,000 mark, which was last observed on Aug. 14, 2022.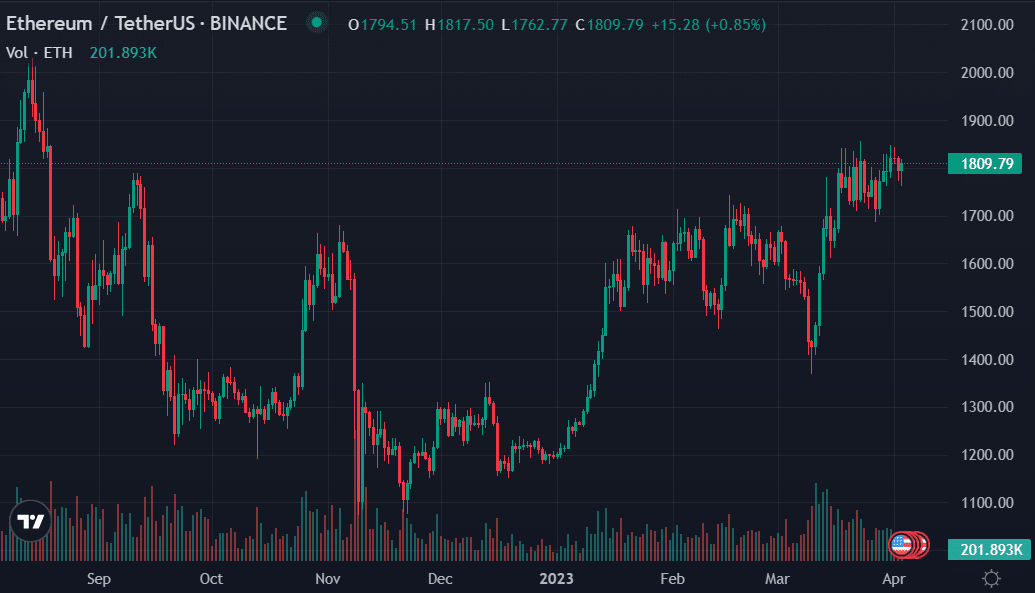 The asset is currently trading for $1,812 at the time of writing, up 2.7% in the past week. Ethereum is looking to conquer its significant crucial resistance points at $1,820 and $1,850, using the latter as a launchpad to the $1,900 target.