How Hong Kong became the new hub for cryptocurrencies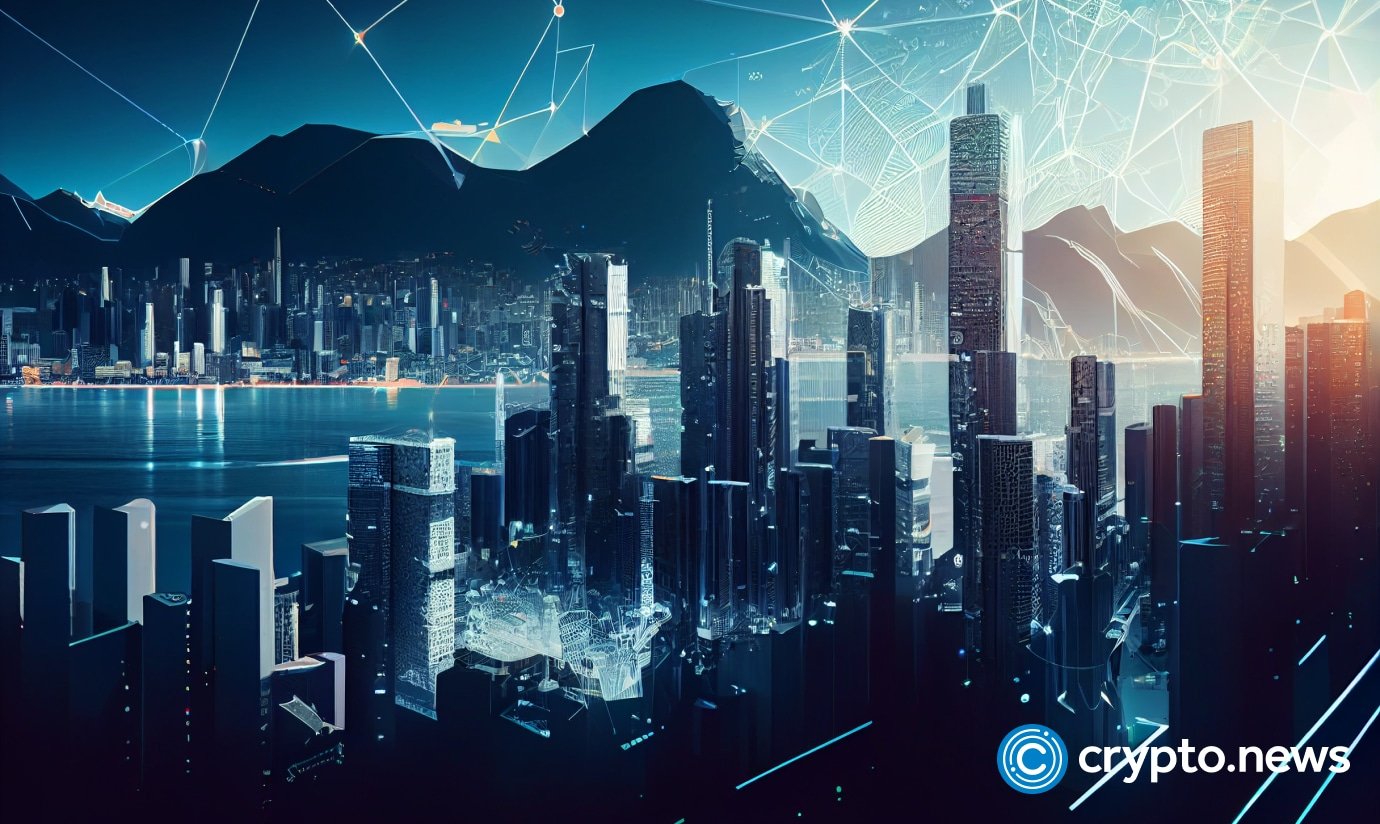 In just a year, Hong Kong has moved from being a cryptocurrency-unfriendly region to claiming the top spot among the most cryptocurrency-ready countries and territories. What is the reason for such dramatic changes?
According to Forex Suggest research, Hong Kong is best suited for widespread cryptocurrency adoption. A country that is ready to implement cryptocurrency has certain indicators, including the number of businesses accepting cryptocurrencies, a favorable regulatory environment, a thriving startup culture, and fair tax policies.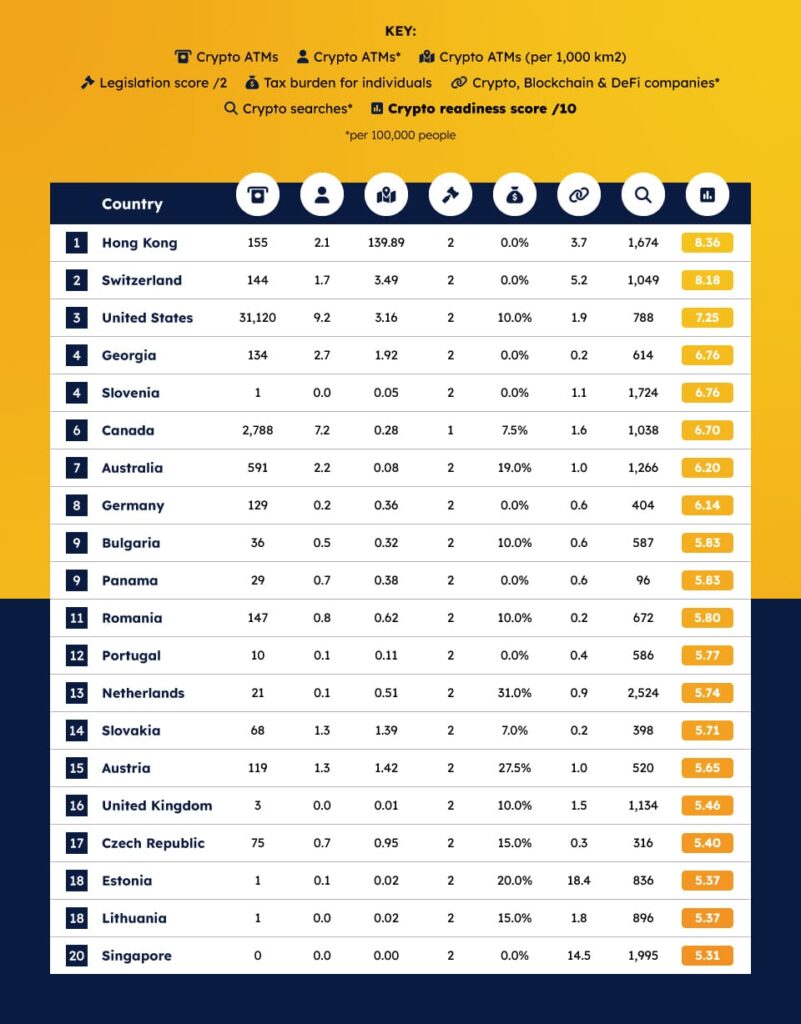 A brief history of Hong Kong crypto regulation
In October 2022, Hong Kong authorities officially announced that they intend to develop the cryptocurrency market in the region by creating appropriate regulatory standards. It was reported that the government, together with local financial regulators, will create "favorable conditions" for the development of the local cryptocurrency industry. Local authorities also announced their readiness to work with global cryptocurrency exchanges so that they could open their representative offices in the region.
Since then, the Hong Kong authorities have taken several initiatives in cryptocurrency regulation. The government will also allocate 50 million Hong Kong dollars (about $6.37 million) to accelerate the development of the Web3 ecosystem.
Hong Kong also unveiled a plan to allow retail investors to trade digital tokens such as Bitcoin (BTC) and Ether (ETH), taking a major step towards becoming a crypto capital. Now, the Hong Kong authorities intend to create "favorable conditions" for developing the already existing local cryptocurrency industry. The city's policy change contrasts with the US crackdown following the FTX exchange's collapse.
A turning point in the history of cryptocurrency in Hong Kong occurred on June 1, when the local Securities Commission (SFC) launched new rules to regulate cryptocurrencies. One of the important aspects remains the requirement for listing cryptocurrencies on exchanges. The SFC requires assets to be highly capitalized, subject to mandatory inclusion in two of five independent indices: Galaxy, Bitwise, 21 Shares, Wisdomtree, or Nasdaq.
Features of the regular regime in Hong Kong
To create an enabling environment for web3 businesses, the city is facilitating communication between banks and crypto startups, many of which are scrambling to find alternatives following the collapse of Silvergate Bank.
Hong Kong authorities promise to provide a safe trading environment for financial transactions with digital assets. Using a balanced approach to crypto regulation allows the region to set trends in developing the virtual currency market in Asia.
In addition, Hong Kong has a flexible tax system and a transparent legislative framework. Therefore, the region has minimal business risks and a lack of investment decisions. Moreover, the authorities are committed to developing business in the DeFi sector and introducing an expanded range of crypto trading options.
Crypto companies moving to Hong Kong
Amid uncertainty regarding the regulation of the crypto industry in the US and other regions, a growing number of companies are opting to establish their headquarters in Hong Kong.
In particular, local authorities have been proactively attracting crypto firms from mainland China, and major players in the crypto industry, such as OKX, Bybit, and Huobi, have expressed interest in relocating to the city. Around 20 companies are exploring the possibility of opening representative offices in Hong Kong.
Banks in Hong Kong, including the local unit of a major Chinese state-owned lender, have also begun accepting cryptocurrency companies as new clients.
Banks have opened accounts for cryptocurrency firms that can be used to conduct their regular transactions, such as payroll.
China secretly supports Hong Kong
Hong Kong's desire to become a new cryptocurrency hub was unofficially supported by the Chinese authorities. They aim to use the city as a testing ground for digital assets as they tightly control any such activity on the mainland.
According to the former head of the BitMEX exchange, Arthur Hayes, Hong Kong can become an intermediary between China and the rest of the world and contribute to China's return to the global crypto market.
This is confirmed by data from the Financial Times. Now, 50% of everyone who wants to buy cryptocurrency in Hong Kong is Chinese. After the PRC banned cryptocurrency exchanges, Hong Kong companies offering cryptocurrency began to fill this gap for residents of the rest of China.
Often, shops where you can buy cryptocurrency are located in tourist areas of the city. Visitors can purchase crypto assets with cash without identity checks or inquiries about the origin of funds.
Notably, China began the fight against cryptocurrencies in 2017 and banned their trading in 2021. After this, some of the largest crypto projects, such as Binance and Tron, left the country. For now, there is little sign that Beijing will ease the ban on the mainland. But as part of the "one country, two systems" policy, Chinese officials support the development of the crypto industry in Hong Kong