How the Blockchain will Help to Shape the Future of Private Transport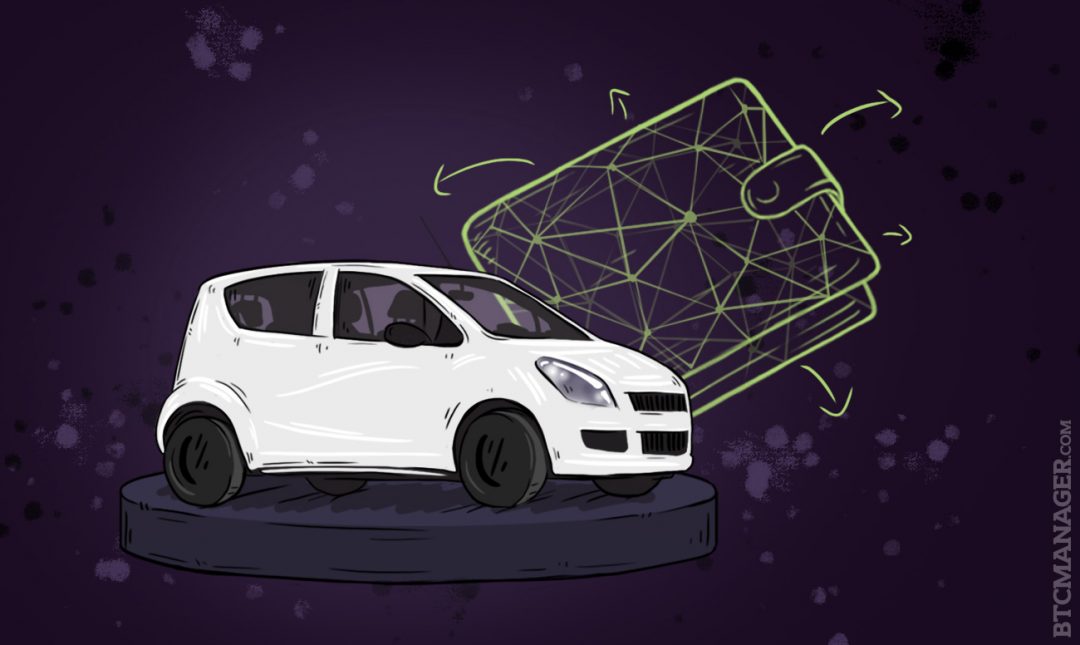 If we can make payments at shops, supermarkets and for public transport using our mobile phones, why not use these devices to pay for parking, highway tolls, and car-sharing fees using dedicated in-built eWallets in our cars?; this is what in under development thanks to UBS, innogy, and ZF.
Swiss bank UBS has teamed up with German energy company innogy SE and automotive technology company ZF to create blockchain-based eWallets for electric cars. The intention is that with this new technology car owners will be able to pay on-the-go for electric charging, parking fees, highway tolls and receive car-sharing fees if he or she decides to take part in the sharing economy.
Soon your Car will be Able to Pay for Itself
The way the payment system works is that the user transfers money from their PC or mobile wallet into their vehicle eWallet. The car eWallet can then be authorized to make specific payments up to a certain limit. For example, the car eWallet can be enabled to automatically pay for highway tolls and then notify the driver of a successful transaction.
A further planned feature of the eWallet is to accept third party payments and access authorization. That way unused cars could be integrated into the wider sharing economy by allowing users, for example, to access a car's trunk for the direct delivery of packages to the car's owner without allowing unauthorized full access to the vehicle.
Another possible future use of the blockchain-based integrated eWallet would be the integration with an intelligent power supply system, according to innogy's Machine Economy Lighthouse Lead Dr. Carsten Stöcker. An intelligent power supply system could leverage the car's blockchain to control the vehicle's charging process depending on the renewable energy present in the vehicle's system at any point in time.
Stöcker believes that "technology-driven innovation in the mobility and transport system will be a key driver for the fourth industrial revolution."
Stöcker also stated:
"In our project, the pillars of a decentralized mobility platform have been prototyped and built upon convergence of the communication internet including the blockchain, energy internet, and mobility/logistics internet to create a new transaction layer. We are now looking forward to developing an open decentral mobility platform. innogy is now starting to work with other European utilities to bring an electric vehicle charging network onto this platform as a next applied prototyping step."
Innogy's financial services partner in this project, UBS, said in a statement on the car eWallet project that "with the Internet of Things we will see in the future more and more devices enabled to autonomously pay for services. For UBS it is important to experiment and learn how we can support clients to manage and authorize their device payments."
Given the advancing technological progress when it comes to the Internet of Things, e-payments, clean energy, and the sharing economy, it is not too far-fetched to believe that in the not too distant future we will be sharing vehicles. Vehicles that will run on solar-powered electricity and for which we will pay for using automated e-payment systems.
The blockchain-based car eWallet project that UBS, innogy, and ZF are working on is a glimpse into the future of mobility and transport.
The Future of Private Transport
Innogy senior innovation managers, Carsten Stöcker and Thomas Birr, voiced their vision of the future of private transportation in a recent World Economic Forum publication. Stöcker and Birr believe that instead of individual car ownership, there will be "fleets of autonomous vehicles (FAVES)"  that will run on electricity and will be shared by the general public. Cars will be hailed, accessed and paid for using smartphones.
Not only would this new system for private transport make economic sense as the need to purchase one's vehicle and, subsequently, but car insurance would also become a thing of the past. It would also make sense from a societal point of view as streets would become less congested due to a more efficient use of vehicles and would address the significant negative externalities associated with private transport impacting global warming.
Stöcker and Birr believe that the primary drivers of the future of private transport lie with two emerging technologies; these are self-driving cars and the blockchain.
Self-driving electric cars will navigate cities in the quickest and most efficient way by adjusting their routes using real-time traffic updates, and they will be readily available for users per real-time passenger requests.
The blockchain will allow for secure decentralized peer-to-peer transactions that will create the underlying financial structure of the future private transport system. There will be no need to rely on any centralized third parties to complete payments for vehicle usage. A blockchain-based payment system will allow users to rent and pay for self-driving cars for exactly the time and use required without having to verify the terms and conditions of the ride with a third party. Any payments associated with the trip, such as parking or toll fares, can be automatically deducted from the user's mobile wallet or the built-in car eWallet as discussed above.
At the same time, the blockchain can be used to verify identify, age, level of insurance coverage and the ability of the vehicle user to pay for the ride while keeping all of this information anonymous and inaccessible to third parties.
While Stöcker and Birr's prediction may sound like a somewhat of a utopic vision of a very distant future, they highlight in their report that some auto industry analysts predict that self-driving cars could cut car sales in the US by 40 percent. They also point out that innovative US-based car manufacturer, Tesla, has announced that it intends to allow Tesla car owners to loan their vehicles to a shared autonomous vehicle fleet when they are not in use. Tesla's plans are a clear testament to the fact that Stocker and Birr's prediction on the future of private transport might occur much sooner than one might think.
In a blockchain-enabled private transport system, both vehicle owners and users can equally partake in the transportation system without barriers to entry or the reliance on centralized services as all participants will be able to set their terms and conditions including pricing.