HSBC, HKMA, and Ten Other Banks Join Forces to Launch Blockchain-Based Trade Finance Platform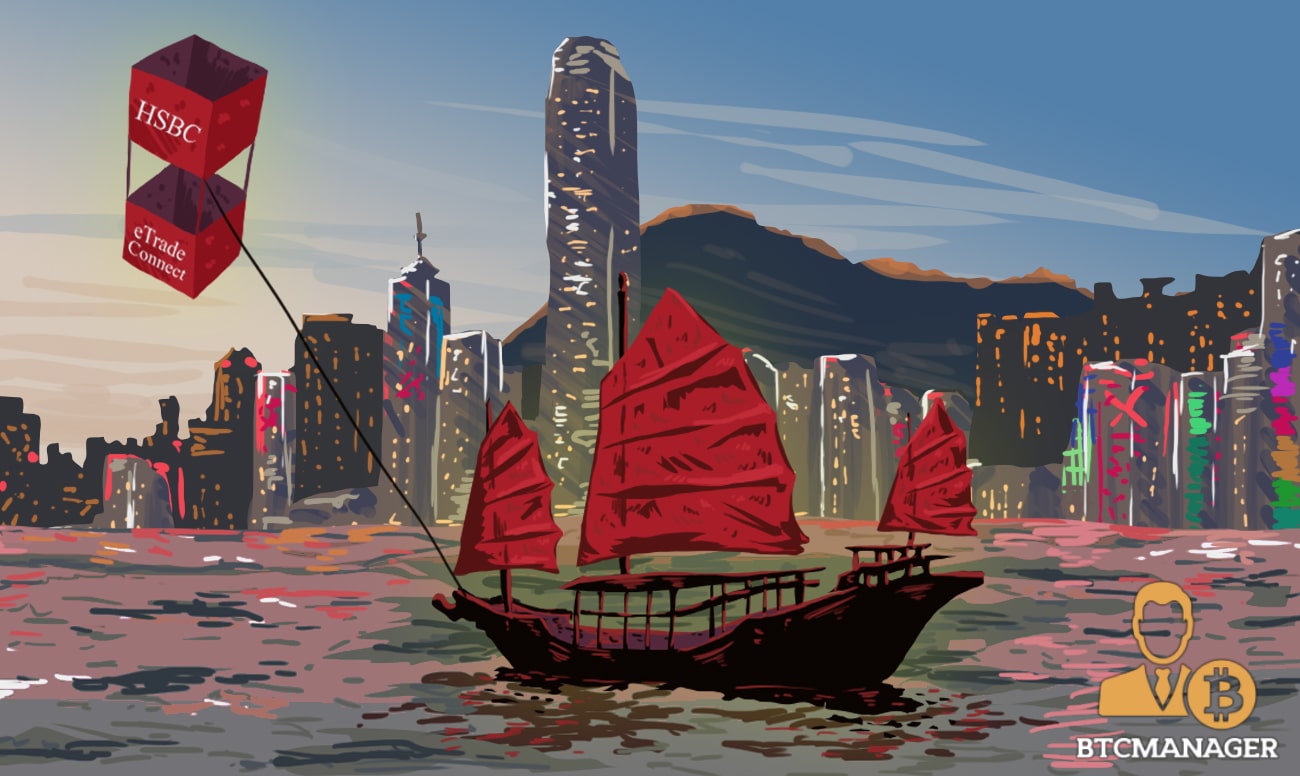 HSBC, in partnership with Standard Chartered and ten other banks, rolled out a new blockchain-powered trade finance program called eTrade Connect on October 31, 2018. The new platform aims at removing unwarranted delays hampering the efficiency of international trade.
Blockchain for Automating Trade Finance Process
eTrade Connect builds on the services of twelve major global and domestic banks including HSBC, Standard Chartered, Hong Kong Monetary Authority, Hang Seng Bank (Hong Kong), Bank of East Asia (Hong Kong), Bank of China, Agriculture Bank of China, and ICBC (China), DBS Bank (Singapore), BNP Paribas (France), and Australia and New Zealand Banking Group.
The founding partners of eTrade Connect are optimistic that the use of blockchain technology can go a long way eliminating financial risks including fraudulent activities carried out using bogus letters of credit (LoC) and other similar methods. On top of that, distributed ledgers will also streamline cross-border trade finance and drastically reduce the number of steps typically used.
"Blockchain has transformed a cumbersome, complex process into a simpler but more secure and efficient way of conducting trade," said Pricerite Chairman Bankee Kwan in a statement issued by HSBC, Reuters reports.
Prior to eTrade Connect's deployment, the average time taken to approve a trade loan application could go as high as 1.5 days and more. However, according to HSBC, the new platform gives banks and financial institutions the ability to reduce that time to just four hours or less.
The launch of eTrade Connect is expected to create a sense of urgency in other banking consortia across the world that want to leverage the rich offering of blockchain to get rid of paper-based transactions. This is important considering that the net value of annual global trade finance transactions is fast approaching the $10 trillion mark. Naturally, a faster and more efficient alternative to the archaic paper-based methods could further boost that figure.
eTrade to Join Forces With We.Trade
Citing HKMA's deputy chief executive Howard Lee, the South China Morning Post reports that the founding partners of eTrade Connect will try to link the platform with We.Trade, a Europe-based digital trading platform built using similar technology.
We.Trade is currently participated by a number of banking giants including the Deutsche Bank, UBS, and HSBC. Lee explained:
"Our next key milestone is to link eTradeConnect with platforms from other regions to enable cross-border trade financing. The connection between eTradeConnect and we.trade paves the way for the digitalisation of cross-border trade in Asia and Europe."
Meanwhile, HSBC confirmed Oct 31 that eTrade was already operational and among the first transactions created, exchanged, and confirmed on the platform was a purchase order by home furnishing retailer PriceRite.