HTC Catches Bitcoin Fever, Set to Launch Blockchain-powered Smartphones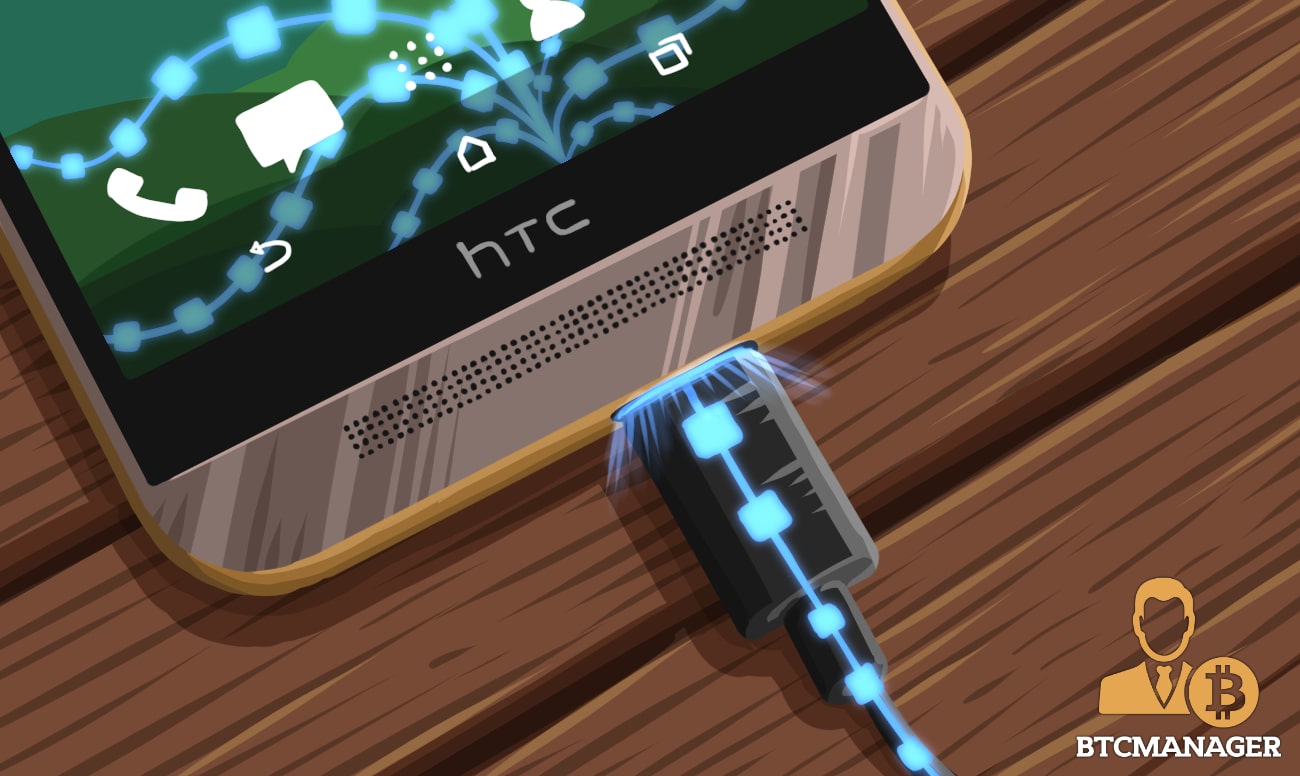 Mobile phone giant HTC is not ready to be left out of the blockchain and cryptocurrency movement. The 21-year old mobile phone company headquartered in Taiwan is developing its own Android Smartphone that will be powered by blockchain technology.
Exodus not Finney
According to The Next Web (TNW), the premium smartphone called 'Exodus' will come with a universal cryptocurrency wallet and an inbuilt secure hardware enclave that will take care of distributed ledger technology-based apps.
In 2015, HTC and Valve Corporation joined forces in creating the Vive virtual reality headset, which has not ceased generating significant returns for the firm since then. Phil Chen was entirely instrumental in the success of the VR headset, as such HTC has made him the head of Exodus, blockchain technology and cryptocurrency-related matters in the company.
HTC Blockchain Network on the Cards
As per TNW, the company is putting preparations in top gear to launch its native blockchain network which all Exodus phones would be able to connect to and facilitate users' cryptocurrency trading activities. Also, the phone would offer support for Bitcoin's Lightning Network protocol, Dfinity, and other blockchains. Chen declared:
"Through Exodus, we are excited to be supporting underlying protocols such as Bitcoin, Lightning Network, Ethereum, Dfinity and more. We would like to support the entire blockchain ecosystem, and in the next few months we'll be announcing more exciting partnerships together."
Blockchain Technology's Unending Ubiquity
Cryptocurrencies would be an accepted payment method for the purchase of Exodus, however, the firm is yet to fix a price for the phone.
Similarly, Sirin Labs in collaboration with Foxconn, the world's largest manufacturer of contract electronics have strategically combined, and they are almost done developing the world's first blockchain, and Android-powered Smartphone, Sirin Finney.
On May 11, Sirin Labs released specifications for the flagship phone and in addition to having blockchain-specific features such as a highly secure cold storage wallet that supports bitcoin and a vast array of altcoins, the $1,000 smartphone also comes with Android 8.1 OS that runs decentralized apps.
While blockchain technology has proven itself in quite many industries across the globe, the mobile phone ecosystem is just warming up to the revolution.
On May 11, 2018, BTCManager reported that China's leading smartphone manufacturer, Huawei, had hinted that bitcoin wallet would soon be available on its AppGallery for hodlers who own the company's latest smartphones.
While some have criticized the blockchain-powered mobile phones initiative of firms like Sirin Labs, HTC, and Huawei, saying there is nothing extraordinary about blockchain-based handsets as other mobile devices can as well perform same crypto-related functions with the right software. This latest development, however, goes a long way to show that blockchain technology is gradually coming of age and it is just a matter of time before it proliferates into all ecosystems.