IBM Creates a Blockchain Dedicated Incubator Community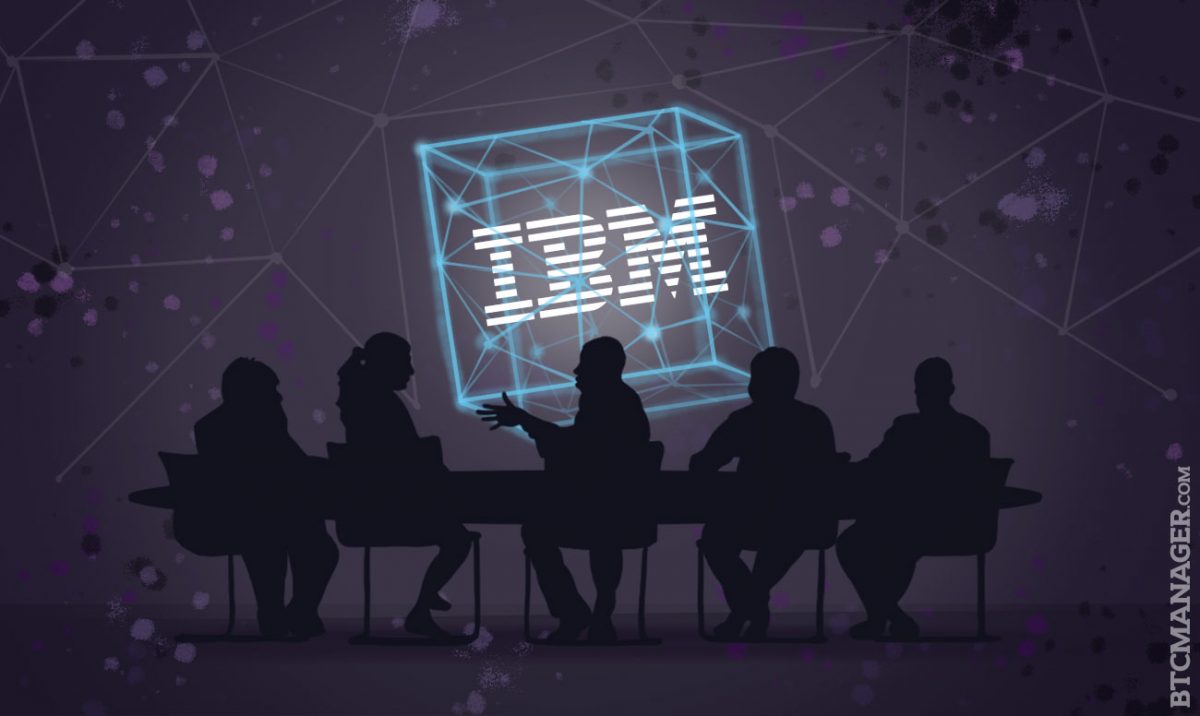 It is now known that blockchain technology has the potential to disrupt the traditional financial model as well as the way how international transactions are carried out. This new technology is now seen as inevitable and it seems that a new race is starting between big companies to harness its potential.
One of these big companies is IBM. IBM recently announced the creation of a blockchain ecosystem to help accelerate the development of blockchain networks. With this, IBM is trying to leverage the power of the blockchain technology by creating a global community of business leaders and developers embracing the blockchain revolution.
This will enable a complete ecosystem of industry players – venture capitalists (VCs), start-ups, systems integrators (SI), independent software vendors (ISV) and enterprise developers – working together, allowing businesses to benefit from the network effect of blockchain technology. The IBM Blockchain ecosystem is an open environment where organizations can collaborate on shared or complementary technical and business visions using the Hyperledger Fabric, and access education and development support.
Bridget Van Kralingen, the senior vice president of IBM Industry Platforms commented:
"The future growth and adoption of blockchain is reliant upon building a strong ecosystem. Business networks will only reach critical mass when innovators, industry experts and infrastructure providers come together in new ways to reinvent how business transactions happen."
The IBM Blockchain ecosystem hopes to bring together a range of people and companies interested in building and leveraging blockchain solutions.The members of this new community will receive access to Blockchain technical expertise, discussions, meetups and benefits such as migration support and rail tracks to merchandise their solutions.
To support these diverse organizations, IBM will provide education and tools aimed to reduce the execution time. IBM blockchain professionals will hold "office hours" via the Hyperledger Fabric Slack channel providing support to developers and help with troubleshooting. The Hyperledger Fabric v1.0 will provide a modular approach, much like the network-of-networks model of the Internet.
This is in addition to the courses and learning modules for business users and developers already available on developerWorks.  These will be augmented with code libraries, smart contract templates, and tools currently in development to speed the creation of blockchain apps.
Van Kralingen also stated:
"The growing maturity of the Hyperledger Project code is a major milestone. That's why IBM is investing to help developers accelerate the creation of blockchain networks by providing an environment where these players can work together."
The Hyperledger project is an open-source collaborative effort created to advance cross-industry blockchain technologies. It is a global collaboration including leaders in finance, banking, Internet of Things, supply chains, manufacturing, and technology. The Linux Foundation hosts Hyperledger as a Collaborative Project under the foundation. The Hyperledger Fabric v1.0 will provide a modular approach, much like the network-of-networks model of the Internet.
These programs are designed to support the Linux Foundation Hyperledger Fabric v1.0 and the IBM Blockchain platform which is expected to transform the way blockchain networks transact, opening up new possibilities for development. With this, IBM is trying to debut a new Blockchain ecosystem that is set to accelerate the growth of Networks on the Hyperledger Fabric.
IBM will host a connect-a-thon on December 17, 2016, using the Hyperledger Fabric v1.0 to set up peers that will operate in a network of networks mode, providing security-rich, confidential transactions among known parties.
Here is a list of companies that are already joining the IBM Blockchain Ecosystem:
Cloudsoft – Cloudsoft is a software company providing multi-cloud application management with open source tools.
EY – EY helps clients leverage blockchain in their business solutions such as business processes, finance, risk and regulation, cybersecurity, automation, cloud, and analytics.
Everledger – Everledger is a UK-based startup that is using IBM blockchain to authenticate and trace the origin of high-value and luxury goods, such as diamonds and wine that are authenticated by trusted players like certificate houses.
Gliding Eagle – Gliding Eagle is a California based company providing a cloud and mobile based technology system offering transparency and authenticity in tracking individual products from the producer to the end consumer, anywhere in the world.
HACERA – HACERA adds highly secure Authentication, Authorization and Accounting/Auditing (AAA) services to blockchains.
The Hive – The Hive is a Palo Alt- based early-stage fund and venture studio focused on applications of AI and big data with a strong blockchain technology portfolio across FinTech, cyber-security, industrial Internet and compliance.
IntellectEU – IntellectEU is an international Fintegration company with experienced Blockchain (Hyperledger and Ethereum) teams in the US and EMEA.
Loyyal – Loyyal is reinventing how loyalty is created and rewarded. Using blockchain and smart contract technology, Loyyal has created interoperable loyalty and rewards infrastructure to address a highly fragmented industry, and offer multiple sectors an innovative way to incentivize customer behavior.
Mooti Blockchain Digital Identity – Mooti Blockchain Digital Identity provides advanced self-sovereign identity via blockchain technology using its new standard for cryptographic identification and validation.
Netki – Netki provides open source/open standards based Digital Identity solutions for worldwide regulatory compliance. Netki is the only solution that works across all blockchains out of the box: users can validate once and use on every blockchain.
Sensify Security – Sensify Security is a Palo Alto-based IoT security startup that builds higher resistance to cyber-weapons by enabling operators to enforce access control in a decentralized manner within their operating environments.
Skuchain – Skuchain is a Silicon Valley startup building a blockchain based platform for collaborative commerce called Brackets.
Financial services, supply chains, IoT, risk management, digital rights management and healthcare are some of the areas that are poised for dramatic change using blockchain networks. And that is why IBM already understood what role the blockchain technology will play in the future and is now working tirelessly to expand its blockchain capabilities and is actively cooperating with companies to make the blockchain ready for business.