IBM Partners with Stronghold to Create Stablecoin for Cryptocurrency Ecosystem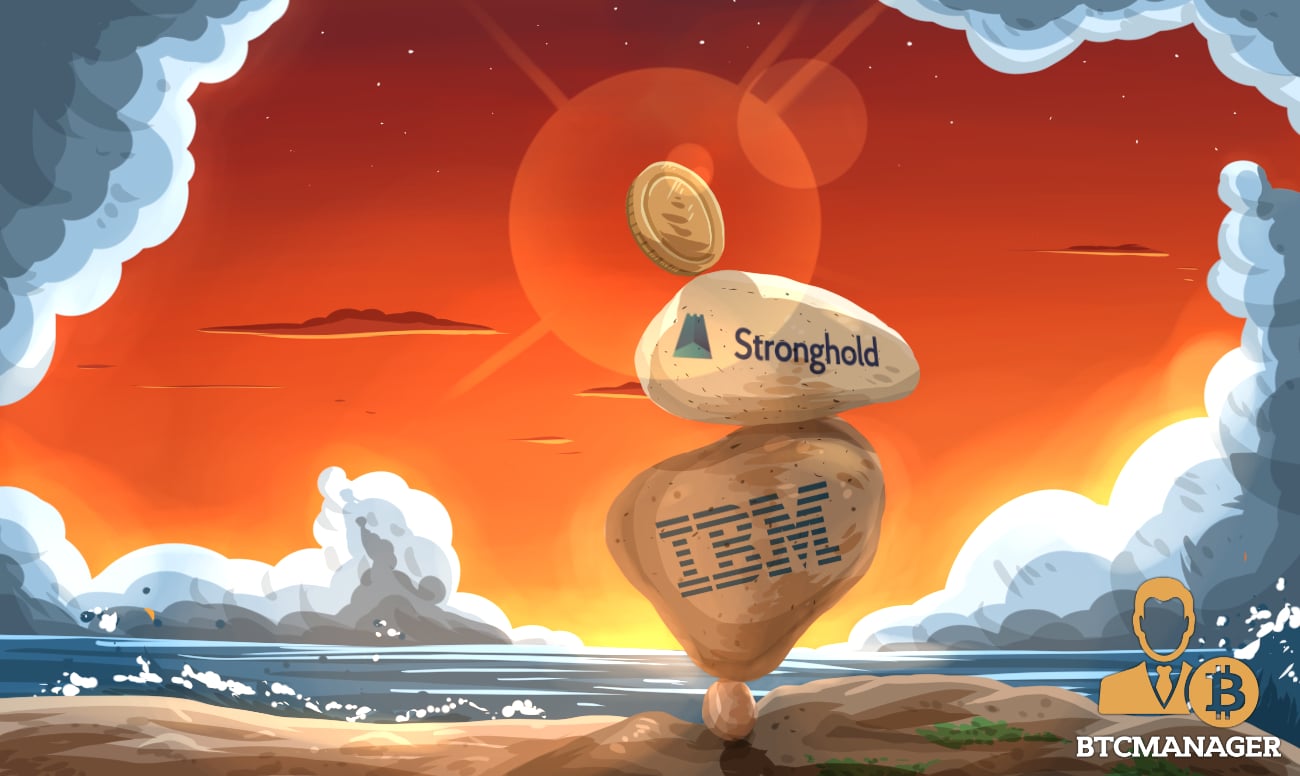 On July 17, 2018, global payment and trading platform Stronghold announced the launch of their stablecoin "Stronghold USD." The cryptocurrency will be built on Stellar Lumens' (XLM) blockchain and will offer a one-to-one ratio with the U.S. dollar. The San Francisco based firm also disclosed a strategic partnership with IBM to explore novel business applications using the stablecoin.
Cure Crypto Volatility: Bring on the Corporate Adoption
The arrival of the heavy-weight partnership comes at a perfect moment, as the current digital currencies' space has been experiencing a seven-month downturn. The steep drop from bitcoin's nearly $20,000 value in December 2017 to ~$6,700 at press time is also indicative of a growing problem in the sector.
The severe volatility has both earned interested parties swathes in digital wealth and taken it away in excruciatingly short time frames. More importantly, it has kept institutional investors, and their vast capital, at bay.
By introducing a digital asset that is relatively immune to these kinds of price swings, stablecoins like Tether, Havven, MakerDao, and now Stronghold USD, companies can enjoy the convenience of low-risk digital currency. From there, firms will be able to enjoy many of the traditional features of financial markets in real-time. Foreign exchange trading, cross-border payments, remittances, and the like will all be appreciated more efficiently.
Stronghold's co-founder and CTO Sean Bennett said to Business Wire:
"The process for seamlessly managing and trading assets of any form from digital to traditional currencies, needs to evolve as financial institutions are seeking ways to break into new asset classes like cryptocurrencies. Asset-backed tokens can provide seamless access to all currencies, improving the global movement of money. We're honored to work with IBM to explore new ways to use Stronghold USD within."
As mentioned, the Stronghold USD will operate along Stellar Lumen's famously speedy blockchain, and the U.S. dollars backing the digital currency will be stored at Prime Trust, a "technology-driven trust company" with membership in the prestigious American Bankers Association and Nevada Trust Company Association.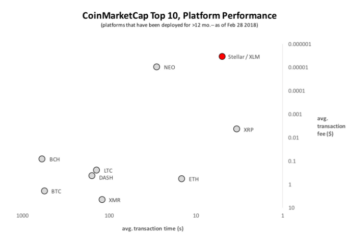 Stellar Transaction Speed
(Source: Stellar)
They will be looking to serve the B2B marketplace for "financial institutions, multinational corporations, and asset managers" eager to hop on the crypto bandwagon.
IBM Partnership
The computer firm's interest in the project builds upon it's already growing attempts to revolutionize the industry. In this most recent bid, IBM will be looking to achieve better what other stablecoins have attempted in the cross-border payments and B2B sector.  
IBM has been highly proactive in the cryptocurrency and blockchain space for some time now, with some interesting projects already under their belt. In May 2018, the firm provided massive employment opportunities in France to help contribute to French president Macron's push to turn the country into an industry hotbed.  On July 7, 2018, the Dutch firm Koopman Logistics announced the use of IBM's blockchain for their supply chain and automotive services.
Most interestingly, the computer firm chose Stellar's blockchain during a partnership with Veridium Labs, a carbon credit company. The two were the first to issue a corporate cryptocurrency ("Verde token") for companies interested in offsetting their carbon footprint. The choice to partner with the Stellar this round should only solidify "Stellar [network's move] to mass market adoption," according to co-founder Jed McCaleb.
Bridget van Kralingen of IBM's VP of Global Industries, Platforms, and Blockchain, also told The Ledger:
"There's this tremendous opportunity to make blockchain payments feasible, especially for cross-border. What is great about this is they are just basically digital dollars—digital fiat currency."
The release of Stronghold USD will provide a new competitor to the growing need for non-volatile cryptocurrency. The controversies surrounding some and the inadequacies of others have left the doors wide open to genuinely legitimate rivals. Once the market decides on a winner, the shift from legacy systems to more cutting-edge financial innovations become much more realistic.