ICO-Generated Tokens to Be Classified as Securities in the UAE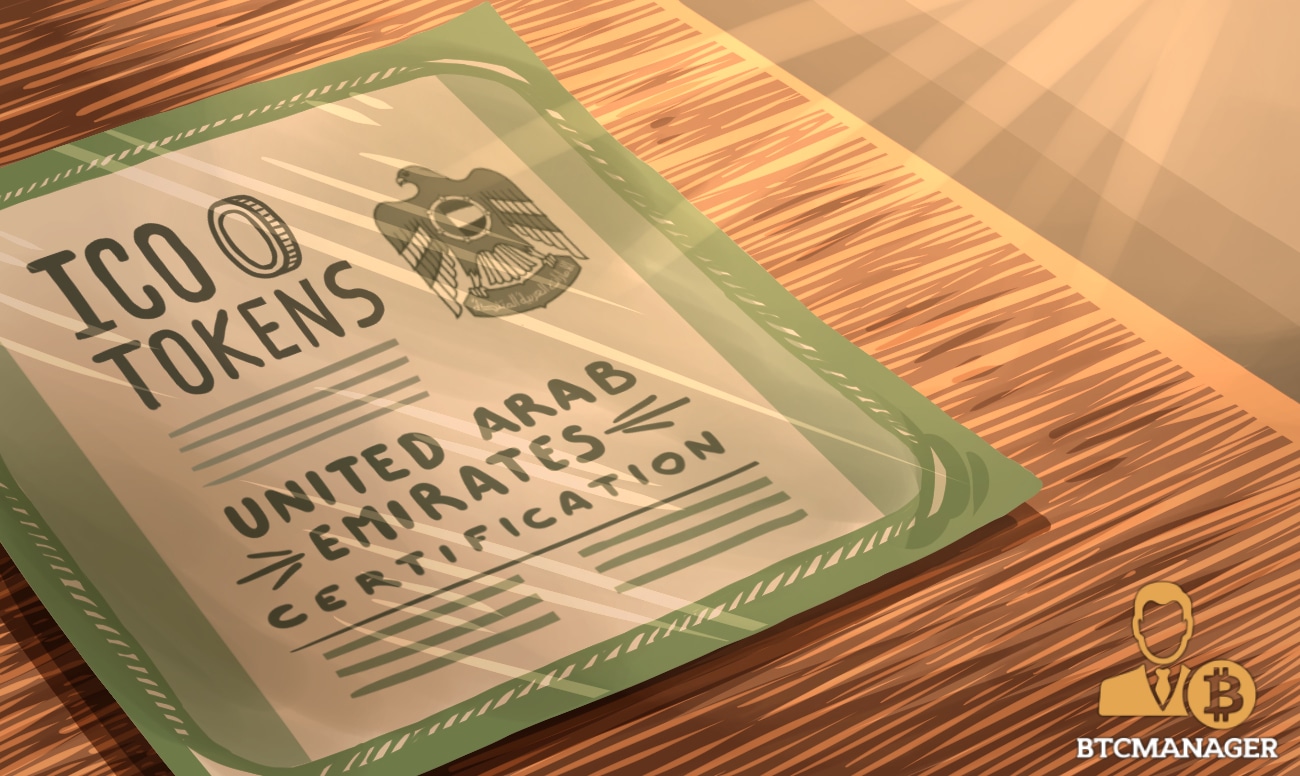 Financial regulators in the United Arab Emirates(UAE) are now looking to put the finishing touches to their initial coin offerings(ICOs), cryptocurrency exchanges and digital assets-related businesses regulatory framework, reported Finance Magnates on September 10, 2018.
The UAE Ready to Entirely Regulate its Cryptospace
The Securities and Commodities Authority(SCA) of the UAE is set to formulate a robust regulatory framework for all things initial coin offerings(ICOs), cryptoassets exchanges and all other crypto-related businesses.  
Per a Finance Magnates report, the regulatory watchdog has hinted that ICO-generated tokens would be classified as securities and regulated as such.
The guidelines which will come into effect shortly would put into consideration the issuance cycle of the crypto-based fundraisers including the private presale event, the public sale, the entities eligible to make the token issuance and the legislative requirements.
The guidelines would also clearly outline other legislative requirements including among other things, "registration and fees, the Blockchain operators, the targeted entities by issue type, the minimum content of the whitepaper, liability thereof, and whether registration is or is not required by the fundraiser."
ICO Organizers to Conduct KYC & AML Operations
Just like in other parts of the world such as South Korea where crypto exchanges are required to carry out proper know-your-customer(KYC) and anti-money laundering(AML) procedures, the UAE framework will make it mandatory for all ICO organizers to put in place adequate consumer protection measures in addition to KYC and AML.
Once the regulation comes into effect, ICO organizers, as well as all firms that deal with ICOs must first seek the approval of the SCA before doing business in the region.
That's not all, ICO operators will also have to publish a well-written prospectus for their fundraisers just like in the traditional finance system where a firm conducting an IPO on the stock market would draft a prospectus.
UAE Fintech Regulations has been on the Cards
As previously reported by BTCManager, in June 2018, the Abu Dhabi international financial center implemented new guidelines for cryptocurrency exchanges and businesses in the region after critical regulatory watchdogs including the Abu Dhabi Global Market and the Financial Services Regulatory Authority had held a successful public consultation in May 2018.
The rules stipulated that operators looking to launch new exchanges in the region will have to cough out a one-time authorization fee of $125,000 and an annual fee of $60,000, amongst other requirements.
The authorities claimed the measure is aimed at fostering consumer protection and deter bad actors from launching crypto-related businesses in the special economic zone.