ICO Scam: AriseBank and its Founders to Refund Investors $2.7 Million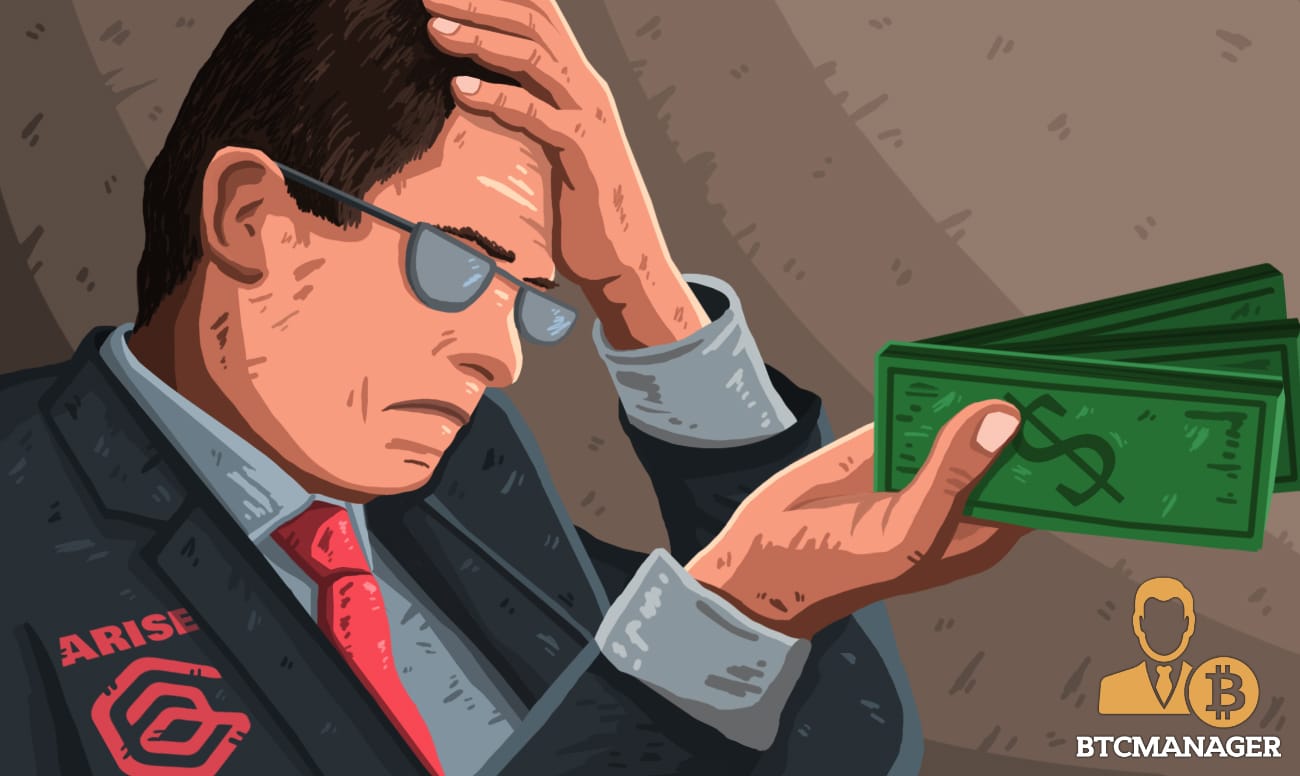 The United States Securities and Exchange Commission (SEC) has won a prolonged court battle against the AriseBank blockchain project which organized a fraudulent initial coin offering (ICO) that claimed to had raised $600 million from investors last year. Now, authorities have ordered the founders of the project to pay investors a total of $2.7 million, reported  Dallas News on December 13, 2018.
End of the Road
Per sources close to the matter, it is the end of the road for AriseBank, and its founders as the long arm of the law have finally caught up with them after a lengthy court battle that started since January 2018.
During the ICO craze of 2017, CEO of the now-defunct AriseBank, Jared Rice, collaborated with COO, Stanley Ford, and others to organize a hugely successful crypto-based fundraiser which promised investors FDIC accounts, brand-name credit cards and more.
Notably, on January 18, 2018, AriseCoin announced it had successfully acquired two "traditional," federally backed financial institutions, in a bid to become the first decentralized cryptocurrency bank.
"Having a digital asset bank being able to acquire a traditional bank will go into the history books as a first-of-its-kind event in banking history. This purchase indicates that the hierarchy of traditional banking is moving due to more demand by consumers for more freedom and transparency," declared Jared Rice at the time.
The Crackdown
On January 25, 2018, after obtaining an emergency court order from the Dallas federal court, the SEC halted the sale of AriseCoin, labeling it an illegal securities offering.
"Attempting to conceal what we allege to be fraudulent securities offerings under the veneer of technological terms like ICO or cryptocurrency will not escape the commission's oversight or its efforts to protect investors," stated Shamoil T. Shipchandler. Director of the SEC's Fort Worth Regional Office at the time.
As reported by BTCManager, on November 30, 2018, the FBI arrested the AriseBank CEO and Erin Nealy Cox, U.S. Attorney for the Northern District of Texas slapped him with a six-count charge relating to securities fraud and wire fraud. Now, Rice and Ford have reportedly agreed to repay investors $2,259,543 plus interest of $68,423 and $184,767 each, as penalties.
That's not all; the duo has also been banned for life, from functioning as officers and directors of public firms or organizing securities offerings.