Immutable X — A Layer-2 for NFTs on Ethereum — Partners with Together Labs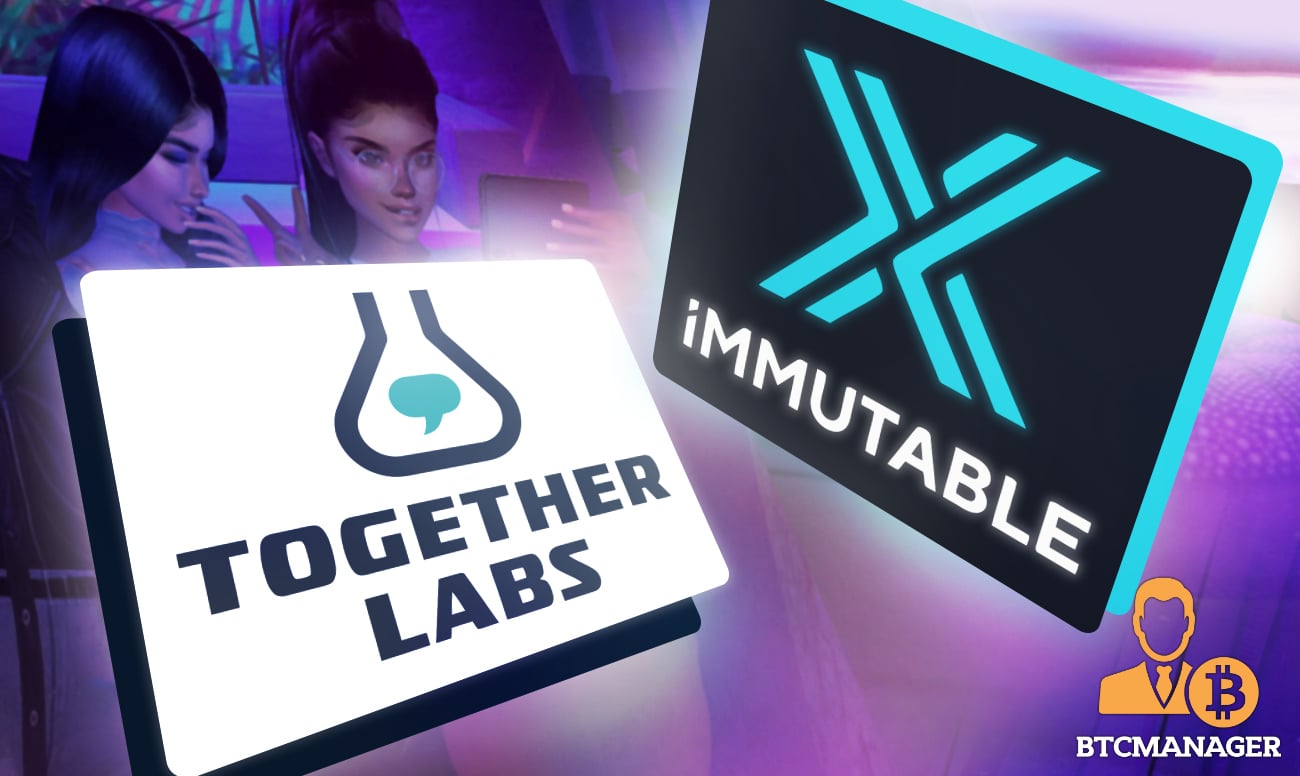 Immutable X, the first layer-2 scaling solution for NFTs on Ethereum capable of processing over 9k transactions per second, is joining hands with Silicon Valley-based Together Labs, a press release on September 28 reveals.
Drive for Seamless Trading of NFTs
Together Labs is the developer of IMVU–a top-grossing social app integrating NFTs. Following this deal, Together Labs– which is "redefining social media as a catalyst for human connection" –will use Immutable X infrastructure to enable its over one million active daily users to easily access NFTs in a zero-fee trading environment. 
According to Robbie Ferguson, the co-founder of Immutable X, IMVU integrating its layer-2 scaling solution will enable the seamless trading of NFTs.
"We are thrilled at the partnership with IMVU. With Immutable X's technology, we are offering scalability to every user in the IMVU metaverse and allowing them to trade their NFTs seamlessly on Ethereum without compromising on the security of their assets."
Meanwhile, Sanjay Wahi, the senior director, said the partnership with immutable X would help create a seamless experience. 
"IMVU users are very accustomed to creating and buying from our virtual goods marketplace today. With the addition of NFTs and the ability to leverage the Immutable X platform, we will be able to enhance this experience in a seamless way that should drive even more adoption from both creators and users."
Together Labs is Promoting NFT Adoption
In the age of the metaverse and community, IMVU is where users can strike meaningful social connections. 
From the press release, Together Labs said the platform is a conduit through which users can explore "user-generated experiences" while also creating avatars, chatting, meeting new friends, and even enjoying the latest fashion trends.
Overall, Together Labs aims to build a next-generation metaverse that includes VCOIN, a utility asset priming the IMVU ecosystem. The coin has received approval from the U.S. SEC, meaning it would circulate as a utility. 
With the integration of ImmutableX, the resulting heightened interaction would boost the IMVU economy, driving the adoption of the VCOIN utility coin.
NFTs have surpassed DeFi as the single-most driver of ETH burned, according to trackers. As of September 29, over $1.1 billion of ETH had been burned mostly from OpenSea (NFT) activities.