India: Crypto Investors Could Be Subject to 2% Levy on Purchases from Offshore Exchanges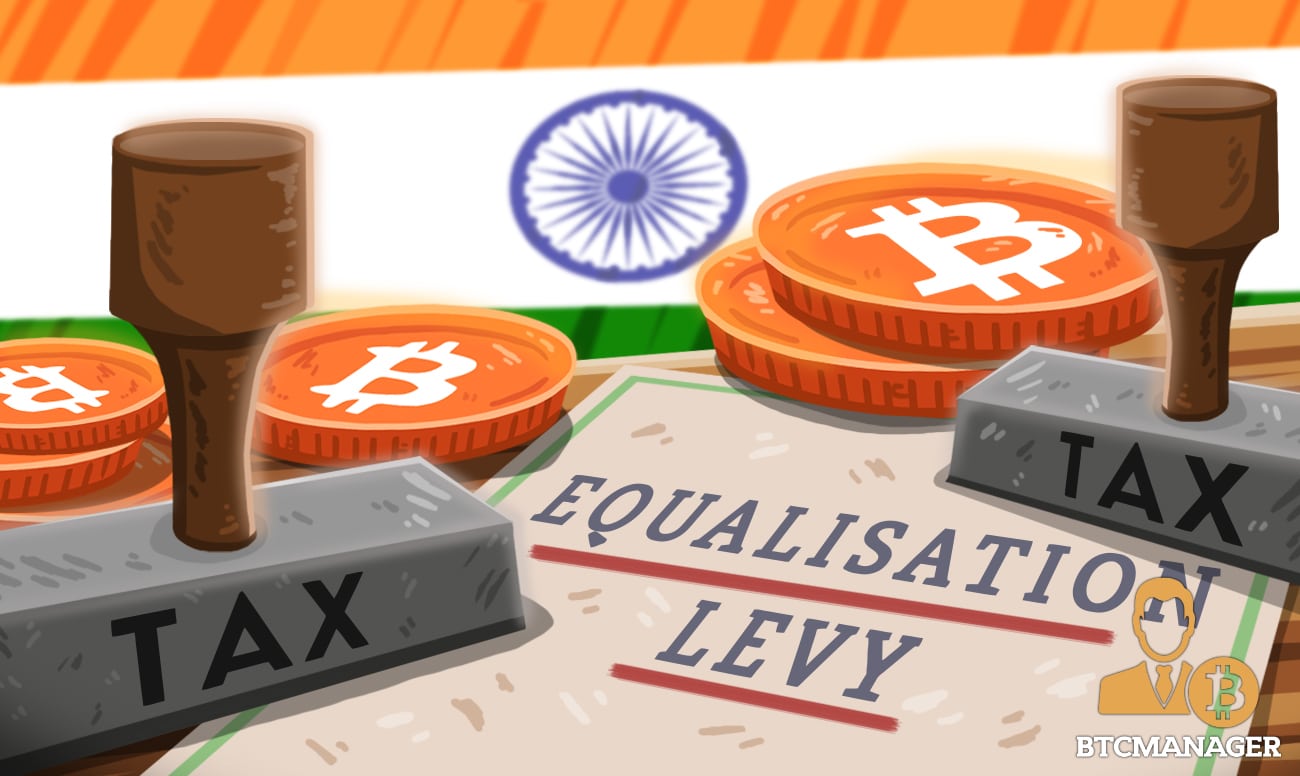 A report posits that Indians might be charged a 2% levy on crypto purchased from overseas exchanges.
Charges Could Be Imposed on Indian Crypto Enthusiasts
According to a report by The Economic Times published on June 22, digital currencies bought from crypto exchanges outside India could be subject to a 2% levy charge.
Dubbed 'equalization levy,' the charge could haunt Indian investors who bought cryptocurrencies from exchanges outside the country. This additional tax is still being contemplated on by the Indian tax department, the report says.
Notably, the government of India had expanded the scope of equalization levy from 2021 to include any purchase by an India or a India-based entity via an overseas platform.
"The way the new equalisation levy is worded and defined, it appears that it will also be applicable on cryptocurrency bought from an exchange not based in India," said Girish Vanvari, founder of tax advisory firm Transaction Square.
He added:
"The levy is on the selling price and companies may be required to add this to the cost of the crypto assets."
It is worthy of note that according to experts, there is still no clarity as to whether cryptocurrencies should be categorized as goods, services, or commodities.
Commenting on the development, Amit Maheshwari, tax partner at tax consulting firm AKM Global noted:
"In the absence of any guidelines on the treatment of crypto assets, there is ambiguity in how these would be treated under the tax laws and FEMA (Foreign Exchange Management Act)."
Maheshwari added there is a strong possibility of the equalization levy being imposed on offshore crypto exchanges enabling the trading of crypto assets.
Notably, unlike other taxes in India, the levy is put on the selling price meaning it would increase the cost of purchasing the crypto asset by 2% for Indians.
Crypto Regulations in India
While the possibility of a levy being imposed on crypto purchases could be a financial burden for the Indians, it is, at least indicative of the fact the administration is not shying away from regulating the emerging asset class.
In recent news, BTCManager reported that crypto exchange Zebpay had joined IndiaTech – the country's top internet startups advocacy group – to push for favorable crypto regulations in India.