India: Despite the Uncertain Future, One Man Is Spearheading the Fight for Cryptocurrency Regulations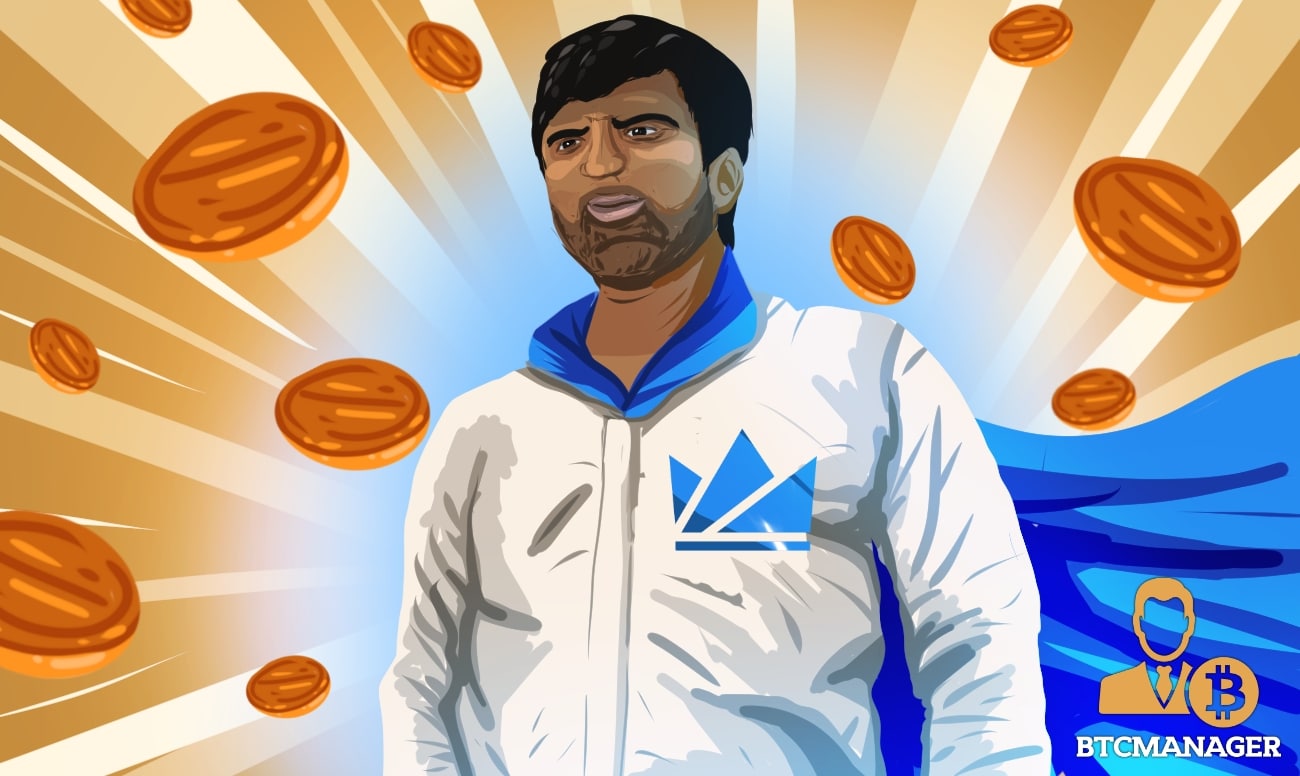 India's embryonic crypto industry continues to backpedal as on March 29, 2019, the country's apex court postponed the hearing on cryptocurrency regulations until the second week of July.
One Man, 153 Days
The reluctant stance from both the government and the judicial bodies has without a shadow of a doubt stunted the growth of the digital currencies ecosystem in India.
The Reserve Bank of India's (RBI) ban on banks to deal with crypto businesses has almost spanned one year. In this period, there has been little to no progress towards the introduction of crypto regulations in the country. In fact, people who have tried to create a positive environment for digital currencies have been punished by authorities and sent to jail.
However, despite the challenging regulatory environment, one person has stood his ground to voice his thoughts.
Nischal Shetty, the CEO of one of India's largest cryptocurrency exchanges, WazirX, is spearheading a Twitter campaign hashtag *Indiawantscrypto* in support of the establishment of crypto regulations in India.
Each day, Shetty tweets to important Indian political and law figures such as the Prime Minister Narendra Modi and India's Finance Minister Arun Jaitley, urging them to create a healthy crypto ecosystem in the country.
This is day 153. We need to tweet to our minister everyday till we get a reply. The more we tweet, more chances of our voice being heard & crypto getting a positive regulation in India. RT, Like, Share as much as you can every day. Only together can we make this happen 🇮🇳 #D153

— Nischal (Shardeum) ⚡️ (@NischalShetty) April 3, 2019
The campaign, which started on November 1, 2018, is now more than 150 days old and continues to gain strong upward traction on social media with each passing day. BTCManager recently sat down with the Nischal Shetty to learn more about his journey in cryptoland, challenges bested, and his thoughts on the current regulatory environment in India.
The Interview
BTCManager:
What inspired you to launch WazirX despite the not-so-friendly crypto environment in India?
Nischal Shetty:
Crypto is the next big innovation after the Internet. We're still in the early days, and it's important that India participate in this. 
I wanted to ensure that every Indian can be a part of the blockchain revolution. WazirX is the gateway to crypto for every Indian.
BTCM:
Today, WazirX is one of the largest crypto assets platforms in India. Any particular challenge that comes to your mind that you faced through this journey?
Shetty:
Quite a few, but that's how startups are. The biggest challenge has been the RBI banking restrictions on crypto businesses in India. While we've enabled a very smooth and fast trading experience through WazirX P2P, the banking restriction has been the biggest problem for the crypto sector in India. 
BTCM:
The #IndiaWantsCrypto campaign has almost reached 150 days and has received international coverage. How did this idea come to you?
Shetty:
We live in a democracy. As citizens of this country, we should communicate our problems to our ministers so that they can help us out. 
When the banking restriction came into effect in July 2018, we were hoping the court case would help. However, When it started getting delayed, I realized it was time to try more than one way of getting the banking restriction revoked. 
Since Social media is where all the modern revolutions are taking place, I realized it was the best way to reach our ministers. I also wanted this to be a collective effort. With this in mind, I launched the #IndiaWantsCrypto campaign on November 1, 2018.
If enough Indians join this campaign, then I'm sure our ministers will listen to us and help us out.
BTCM:
What are your thoughts on the long panned out crypto regulations case pending with the judicial system?
Shetty:
It's not really a surprise as crypto is a very new concept for everyone. It might take time before we see a resolution. However, I'm hopeful that we'll see a positive judgment.
BTCM:
Because of the RBI's directive, the majority of the people in India think that Bitcoin is "illegal." Could you help us separate facts from the froth? What exactly does the RBI's diktat imply?
Shetty:
RBI has stated that any bank that falls under their purview cannot deal with any crypto business. That's all it is. 
Whether crypto gets legal or illegal status will depend on the Indian Government. And the Indian Government hasn't released anything around crypto regulations yet. 
So, it's completely fine for someone to hold or trade crypto in India. 
Final Thoughts
With the ongoing delay in crypto regulations decision, many believe that India has already lost the digital currencies race. Especially given the fact that their neighboring country Pakistan has already introduced cryptocurrency regulations.
However, with that said, one cannot deny the passion of thought-leaders in the cryptosphere for a decentralized future. As long as individuals like Shetty continue to express their opinions to the right authorities, the crypto community, no matter how minuscule, will continue to support them, one re-tweet at a time.