India: Industry Body Recommends 5-Point Agenda for Crypto Regulations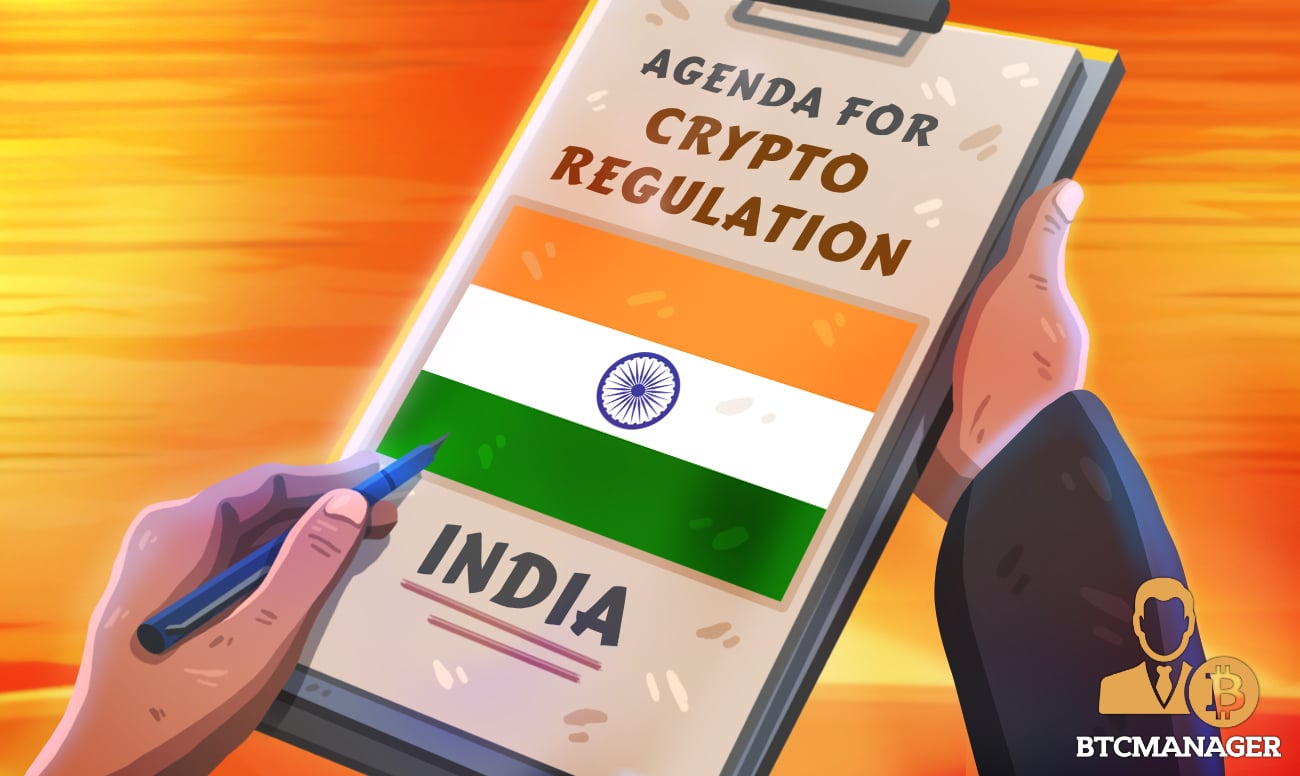 With India's crypto regulations still undecided and the specter of a blanket ban continuing to loom large, one industry body has come up with regulatory recommendations that could benefit all parties. Cryptocurrency stakeholders continue to lobby India's government on the subject of the best possible path forward concerning virtual currency policies.
Clear-cut Crypto Asset Definition
According to a report by The Economic Times, IndiaTech.org, a crypto and fintech industry body in India has offered recommendations for commonsense cryptocurrency regulations in the country. IndiaTech reportedly offered a five-point policy agenda which was presented to the central bank as well as federal parastatals like the Finance and Commerce Ministries.
Top on IndiaTech's five-point crypto regulatory policy recommendations to the government was the need to create a legal framework for classifying cryptocurrencies. IndiaTech argued that virtual currencies should be classified as digital assets and be regulated in a similar fashion to gold, stocks, and marketable securities.
Commenting on the need to not designate crypto as currency in India, Rameesh Kailasam, CEO of IndiaTech remarked:
"India, just as other countries, has adopted a thoughtful approach towards regulating this sector with the primary intent of safeguarding consumers. It is extremely crucial that Crypto is not viewed as another form of currency but a digital asset."
The industry body's recommendation would see crypto no longer fall under the umbrella of currencies likely exempting them from punitive regulatory measures for the Reserve Bank of India. Indeed, the RBI has intimated that crypto could pose a threat to rupee monopoly within the country.
According to Kailasam, regarding crypto as anything other than currently would serve to eliminate the concerns of the RBI and the government over preserving the rupee's status as the only recognized legal tender in the country.
Regulatory Controls for Crypto Exchanges
Apart from clearly classifying crypto, the IndiaTech policy statement also touched on regulations for exchanges as well as a tax regime for cryptocurrency trading in the country. The policy recommendations called for a licensing system for virtual currency exchanges in India under the supervision of an appropriate oversight agency.
On the subject of taxation, IndiaTech outlined suggestions for both direct and indirect crypto taxes including capital gains and general services tax. The policy document also called for robust know your customer (KYC) verification protocols as well as the establishment of self-regulatory organizations to work in tandem with government agencies.
IndiaTech becomes the latest industry body to lend its voice to the calls for nuanced crypto regulations. As previously reported by BTCManager, the Internet and Mobile Association of India (IAMAI) appealed to the government against any blanket bans on cryptocurrencies back in March.
Meanwhile, the government has also mandated all companies both private and public to begin disclosing their crypto holdings.