Indian Telecom Firms Set to Deploy Anti-Spam Blockchain Solutions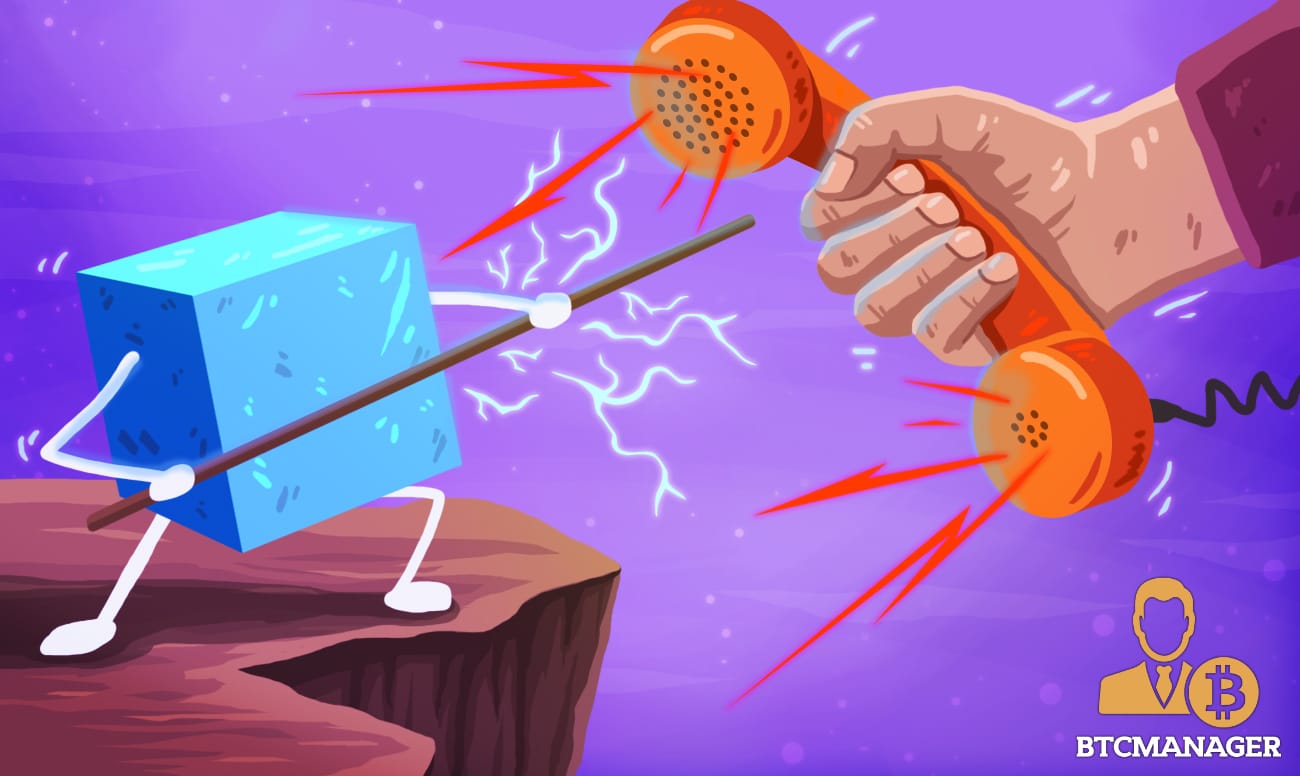 Major Indian telecom service providers including Vodafone Idea, Reliance Jio, and Bharat Sanchar Nigam Limited (BSNL) are poised to roll out blockchain-powered solutions to tackle the widespread menace of spam calls and messages faced by more than a billion mobile phone users in India. This according to a report by The Economic Times, May 27, 2019.
Blockchain to Keep Spammers at Bay
In what is being called the most significant use-case of blockchain technology in the telecom space to date, principal service operators in India – in partnership with informational technology firms – are eyeing an end-of-May launch for their anti-spam blockchain solutions.
To provide some context, India's telecom regulator, the Telecom Regulatory Authority of India's (TRAI), had issued a directive in July 2018 which required the country's telecom firms to clamp down on marketing calls and messages before the end of May 2019.
Since then, all leading telecom companies in the country have entered into various partnerships with software development firms with expertise in blockchain technology. Per The Economic Times report, at present, Vodafone Idea, Reliance Jio, and Bharti Airtel have 395 million, 307 million, and 325 million users, respectively.
BTCManager reported on May 25, 2019, that Bharti Airtel – in partnership with software giant IBM – had already deployed its anti-spam distributed ledger technology (DLT) solution to safeguard its users from unwanted calls and messages. Vodafone Idea and Reliance Jio are expected to follow suit before the month's end.
While Vodafone Idea inked a multi-year partnership with IT firm Tanla Solutions, Reliance Jio decided to give the task to develop a DLT-based telecom solution to one of India's major IT firms, Tech Mahindra.
A representative from Tanla Solutions told The Economic Times:
"Deployment is underway and will help in arresting spam and fraud-related commercial communications for Vodafone Idea subscribers."
Interestingly, the spokesperson added that Tanla was also aiding Bharti Airtel with the implementation of their blockchain network, although, IBM continues to remain the bigger vendor for the technology.
It's also worth highlighting that in February 2019 Tanla Solutions had launched a blockchain-based commercial communication solution called Trubloq to help users avoid spam calls and messages.
It is expected that blockchain technology will have more use-cases in the Indian telecom sector in the future. Experts opine that telecom operators could use the technology for mobile number portability, bill payments, and tracking network-exclusive services, among other things.