India's IT Hub Bangalore to Launch Blockchain Pilot for Waste Management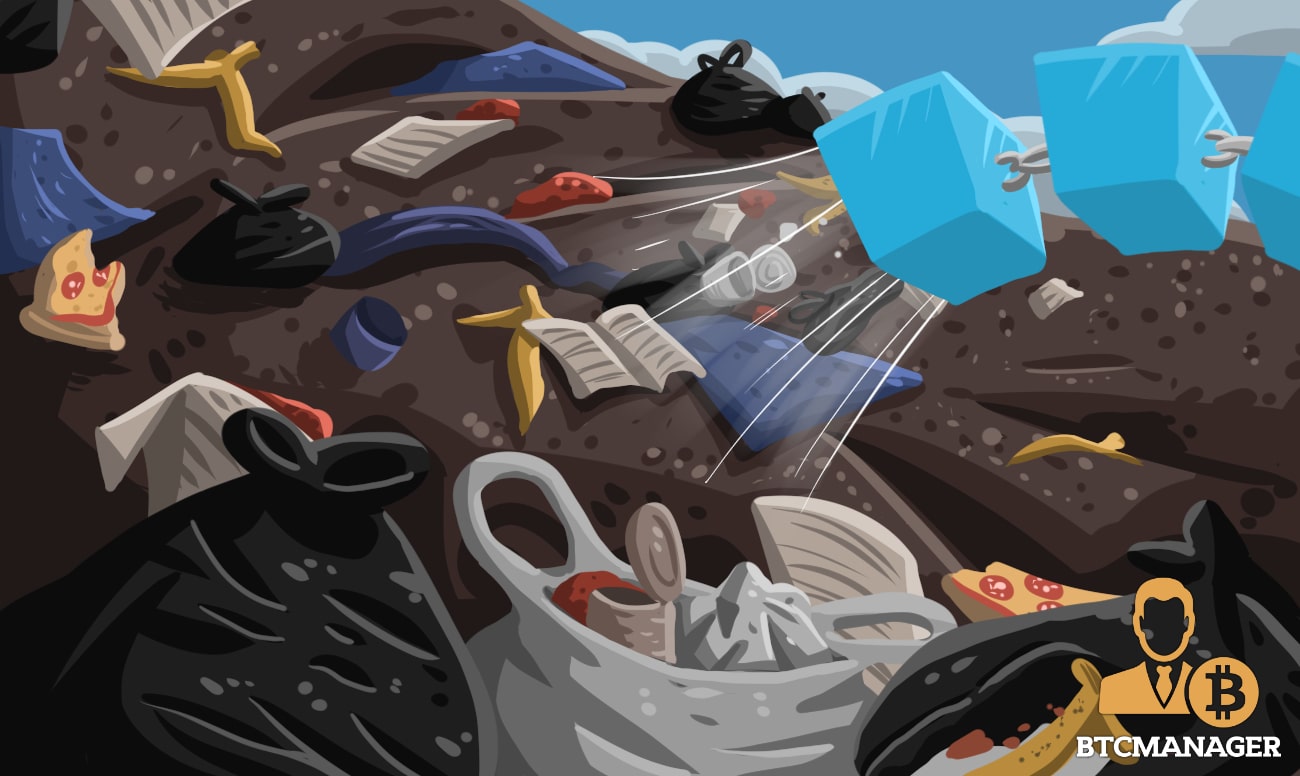 The Municipal Corporation of Bangalore, Bruhat Bengaluru Mahanagara Paike (BBMP), the agency in charge of social amenities and public infrastructure in the Greater Bangalore metropolitan area of India, has announced plans to launch a distributed ledger technology (DLT)  pilot that will address some of the waste management challenges in the region. This according to a report by IndianWeb2, April 8, 2019.
Blockchain for Waste Management
Per local news source, IndianWeb2, the BBMP has joined forces with Citizen Involved & Technology Assisted Governance (CITAG), a local nonprofit organization, to pilot test a blockchain solution that could foster transparency and accountability in the region's waste management system.
Reportedly, the amount of waste produced in Bangalore on a daily basis has reached unprecedented levels, and the city is now looking to use the groundbreaking blockchain technology to strengthen its garbage management system by making it more transparent, while also fostering accountability.
How It Works
Starting from June 2019, residents will be able to post all complaints regarding waste management online, and information concerning the entire waste disposal processes will be available to everyone.
The team firmly believes that since the data will be recorded on a decentralized distributed ledger, it would make the officials in charge of garbage disposal in the region to always respond to people's' complaints promptly, knowing fully well that their inaction will be visible to the public.
The blockchain pilot will be funded by CITAG, in collaboration with Captain Manivannan, a senior Karnataka-based IAS official who is said to have obtained a fellowship from Harvard University.
Commenting on the initiative, Randeep D, BBMP Special Commissioner, said:
"CITAG sent us a proposal stating that they would fund the development of a blockchain-based complaints grievance system. Blockchain technology will make it tamper-proof, and all players on the platform will be able to see the actions taken by officials to address complaints relating to waste disposal. Different stages of the redressal will be visible to the public."
Should the blockchain pilot be successful, the team would expand and integrate the plan into the waste management operations of other cities in India.
As previously reported by BTCManager, in July 2017, 4NEW blockchain project created a blockchain-based solution that converts waste into green energy for cryptocurrency mining.