Inflation Fears Pumps Bitcoin Prices Above $56k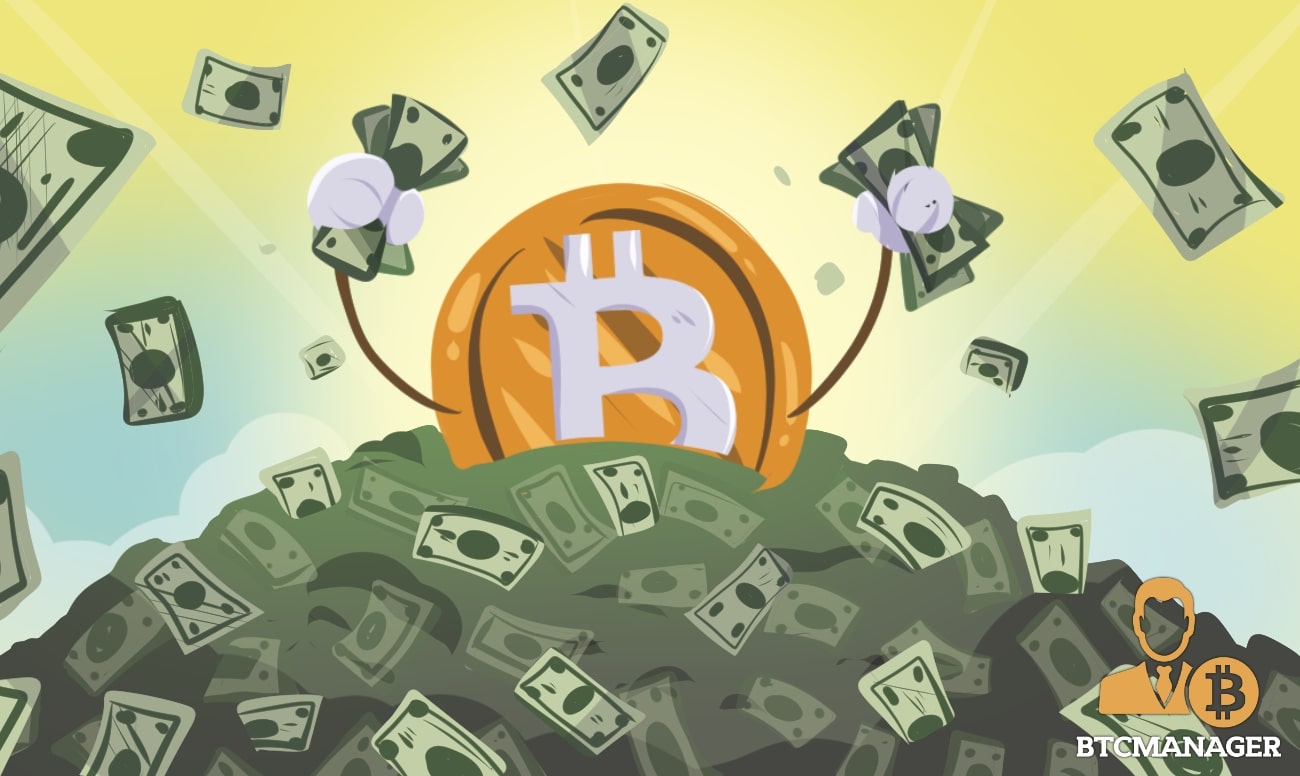 The U.S. Consumer Price Index (CPI) for February 2021 rose 0.4 percent in February 2021 on a seasonally adjusted basis after adding 0.3 percent in January, data from the U.S. Bureau of Labor Statistics on Mar 10 shows. At the backdrop of this, the Bitcoin price added to gains of Mar 9, marching to fresh 2-week highs above $56k.
Bitcoin Price Rally above $56k
As of writing, the Bitcoin price is up 15 percent week-to-date, adding three percent in the past 24 hours, according to trackers.
Notably, in the past week, the Bitcoin price has been on a recovery path. It is reversing from $43k pits of the last week of February, printing higher buoyed by institutional demand.
Analysts pin the revival of crypto, and specifically Bitcoin prices, on inflation concerns.
Bitcoin's inflation-hedging properties and stellar price performance in the last few months are now sparking a scramble.
Public companies and institutional investors are flocking to Bitcoin to protect their assets from value gnawing inflation and for capital gains.
The Fears of the $1.9 Trillion Stimulus Package
Part of President Joe Biden's campaign promises was to offer more financial aid to the economy.
At the core of this was the release of even more checks to affected households in the country.
Towards that end, the approval of the $1.9 trillion stimulus package was critical. Therefore, last week's Senate Approvals of the mega stimulus package was a win for the president.
However, the combination of an accommodative monetary policy, characterized by record-low interest rates, and a Federal Reserve open to an economy flush with cash translates to a possibility of higher inflation in the near future.
Rising Headline Inflation to Push BTC Prices Even Higher
Already, Jeffrey Gundlach, the founder of DoubleLine Capital, predicts the U.S. economy to heat up.
The result, in his prediction, could see headline inflation rise above the two percent FED target to over three percent. If it tops four percent, Jeffrey says, it could spook the bond market.
Albeit rising treasury yields, FED officials are concerned, expecting inflation to grow in the medium term but to contract in subsequent months.
Rising inflation, on the other hand, could spark demand for Bitcoin, pushing prices even higher. As BTCManager reports, Jesse Powell, the CEO of Kraken, predicts the Bitcoin price to reach $1 million.