Insights from The Future Of Crypto Conference: Kevin O'Leary take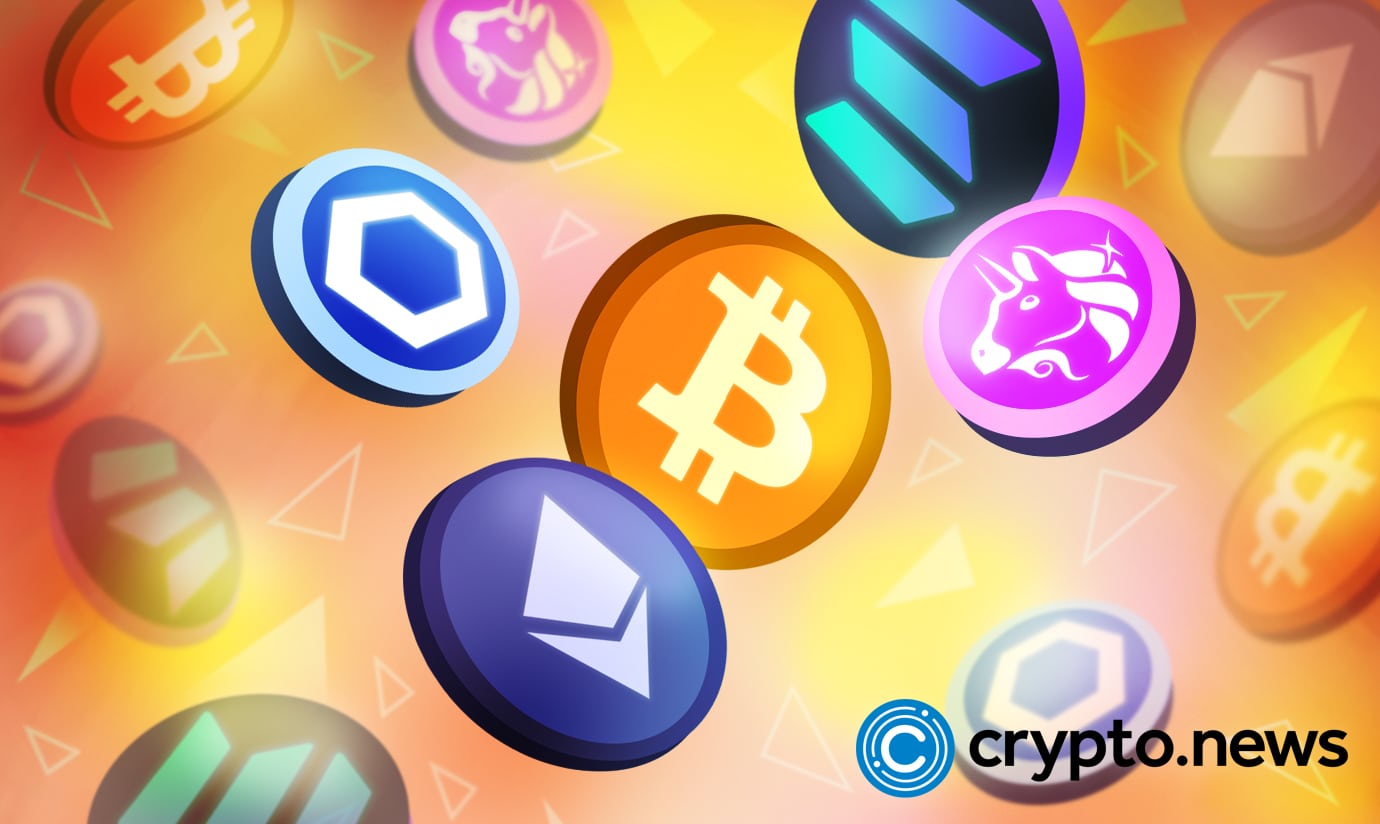 There were few signs of crypto winter at Benzinga's The Future of Crypto conference this past Wednesday. A wide variety of notable speakers and panelists came together at Pier 60 in NYC, from celebrities like Kevin O' Leary to industry leaders from AAVE and Yuga Labs, to share their thoughts on what it takes to create a bright future for crypto and web3.
Appropriately titled, the main theme throughout the event was assessing what the future of web3 and crypto looks like, and what needs to be done in order to make it a beneficial future for all.
There was a mutual understanding that despite the rough year that 2022 has been, it is part of the necessary growing pains of a new and rapidly evolving industry. Although losses will be taken, crucial lessons can be learned for the long term growth and development.
"It's like a forest fire–you need a bit of a brush fire to have the new, stronger trees grow" Art Malkov , Speaker at Benzinga Conference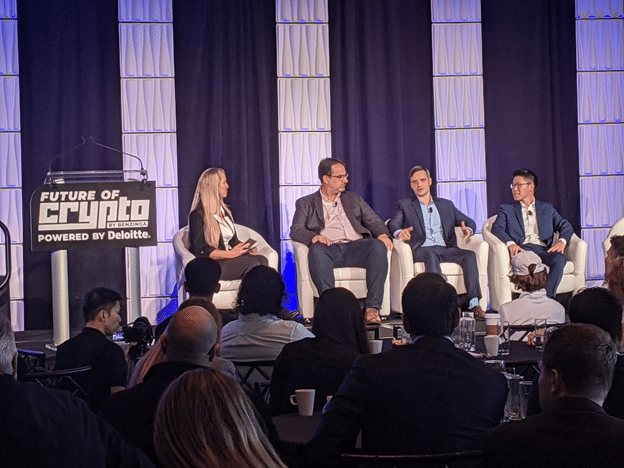 Mass adoption: onboarding the next billion users
Achieving mass adoption for web3 applications is synonymous with the vision of using blockchain technology to build better alternatives to modern infrastructure. The journey to achieving this is not an easy one – it's been 14 years since Satoshi wrote the Bitcoin whitepaper and it has yet to happen. For perspective; it took longer than that for the internet to reach its current level of global dominance. Web3 is primed for similar adoption, but there is important work to be done in order to make this happen.
There is a strong consensus within the industry that the biggest setback for web3 achieving mass adoption is the lack of a seamless user experience among decentralized apps, something that is crucial to gaining traction in today's era of consumerism.
When it comes to integrating web3 services and applications into the mainstream, it is important to recognize that the target consumer will be much different than the early web3 adopter. There will be a different set of expectations and preferences. The mainstream consumer has a much lower tolerance for complex and inefficient UI, or abstract use cases for applications.
In other words, user experience is key to user acquisition.
The achievements of DeFi applications to this day are impressive and cannot be understated; apps like AAVE and MakerDAO had each amassed over $19 billion in TVL at their all time highs, and Uniswap total volume sits at $1.36 trillion.
Realistically speaking, however, "decentralized finance" won't generally sell too well among a mainstream audience, as it has not so far. (Perhaps if we experience another Lehman-brothers moment this may change, but that's a different story for another time.)
It's important to recognize that the next cohort of users will not be so technologically savvy, and will have greater quality expectations. Making the experience of using decentralized applications as easy and smooth as possible is a main goal for web3 projects
So then, how can this be done? What will it take to overcome this obstacle?
Many leaders in the space believe that hybrid applications are one solution. Hybrid applications, which Vitalik Buterin recently wrote about as one of his top 5 use-cases for crypto, are built off-chain but can integrate with blockchain technology to take advantage of the benefits, such as transparency, cryptographic security, and data immutability.
Ultimately, these are meant to be apps that provide users with the advantages of blockchain technology without them even knowing it due to a smooth user experience. Starbucks is betting big on this narrative, launching their NFT-based loyalty program on the Polygon chain in 2023.This pertains to the idea that building web3 should not be separate from web2 and other off-chain infrastructure, but rather creating interoperability between web2 and web3 applications.
Keep an eye out for projects building interoperability solutions moving forward, such as Unilayer.
The next question at hand is now where exactly these new users will come from, and what can web3 offer to actually attract them? Rory Herriman believes that the first step of the user funnel – actually getting the user onchain, is the most important.
 "Once you've created that wallet and you're on the blockchain, it becomes much easier to explore different use cases as well."
Gaming & social media are examples of venues that can be tapped into for user acquisition and onboarding to web3. Gamefi, a term used to describe "play to earn" web3 gaming, has been a strong narrative for being the catalyst in mainstream adoption. Besides the financial incentive of gaming to earn tokens and other rewards (as opposed to pay to play in today's gaming industry), web3 provides the technology to enhance ownership and identity experiences for gamers. In an industry dominated by several multi-billion dollar companies, web3 can provide numerous benefits through its technology.
"Gaming is the ultimate utility for crypto, and it is the gateway to mass adoption for this technology." – Stacy Neale of Alien Worlds.
Zilliqa just announced the launch of its own  web3 gaming console, which will bring blockchain technology features built into a hardware device like any other gaming console. This could be a huge catalyst for the adoption of web3 gaming if all goes well, so it's definitely worth keeping an eye out there.
Moving on from 2022: lessons we can learn as investors
One of the most anticipated panels from Benzinga's event was the one with Kevin O' Leary and Anthony Scaramucci, who both had close ties with Sam Bankman Fried and FTX.
Both speakers expressed their regret for getting involved with the disgraced 30 year old.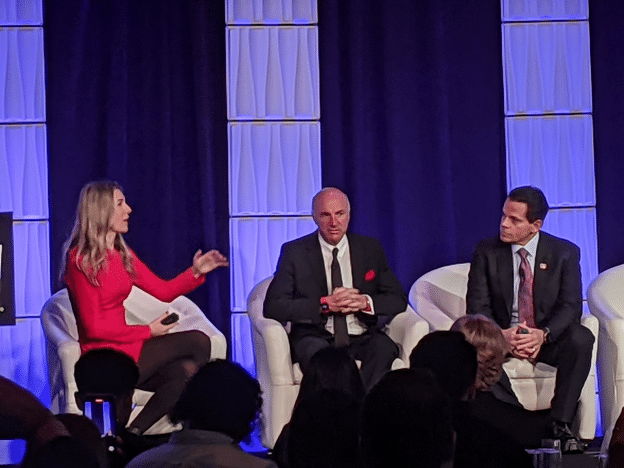 "We all look like idiots; let's call it what it is. We all have egg on our face" – Kevin O'Leary
Rather, they see the situation as an opportunity for regulations to be put in place in order to allow for institutional investing and safer trading conditions. O'Leary also believes that a great consolidation needs to take place in crypto, where coins and tokens are reduced to ~10 top performers.
O'Leary also had an interesting perspective on blockchain analytics, noting that all of the transactions that went in/out of FTX were done on chain, and therefore can be tracked with great accuracy. In due time, he believes the on chain analytics will help answer everyone's questions about the nature of the crime committed by SBF. Perhaps then he will be able to receive his $15 million from FTX.
Why do we need web3 after all?
As Wall Street looks to grab its own slice of the crypto pie, with companies like Fidelity and Citadel to start offering crypto services to retail investors, and Goldman Sachs ready to deploy tens of millions into crypto assets and businesses, it's important to take a step back and remember why web3 is needed, and what are its true benefits to consumers, businesses, investors and the rest of the world.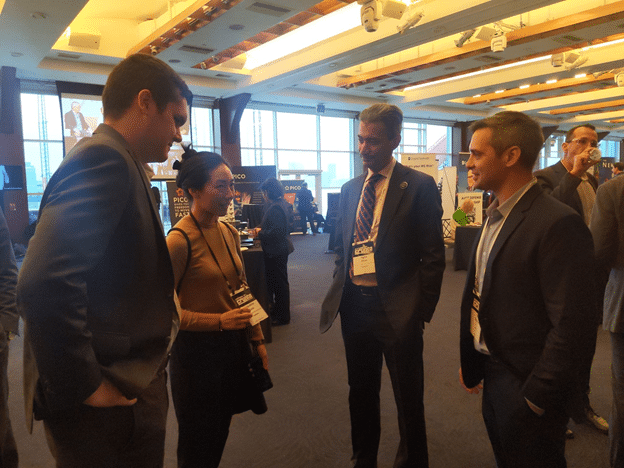 "Web3 is imperative for the next technological evolution. It is not about creating a new internet, it is about optimizing and connecting the existing technology to unlock the next breakthrough. It is no longer a question of whether or not we need web3, it is about how we can use web3 applications to create new opportunities across every field and industry" – Art Malkov
It's important to make the distinction that web3 is not about trying to build an entirely new ecosystem to replace today's infrastructure. Rather, it is about building applications and solutions that can enhance experiences on this existing infrastructure, and in turn make the world a better place.
Disclosure: This content is provided by a third party. crypto.news does not endorse any product mentioned on this page. Users must do their own research before taking any actions related to the company.