Interactive Brokers Set to Commence Crypto Trading With Planned Summer Roll Out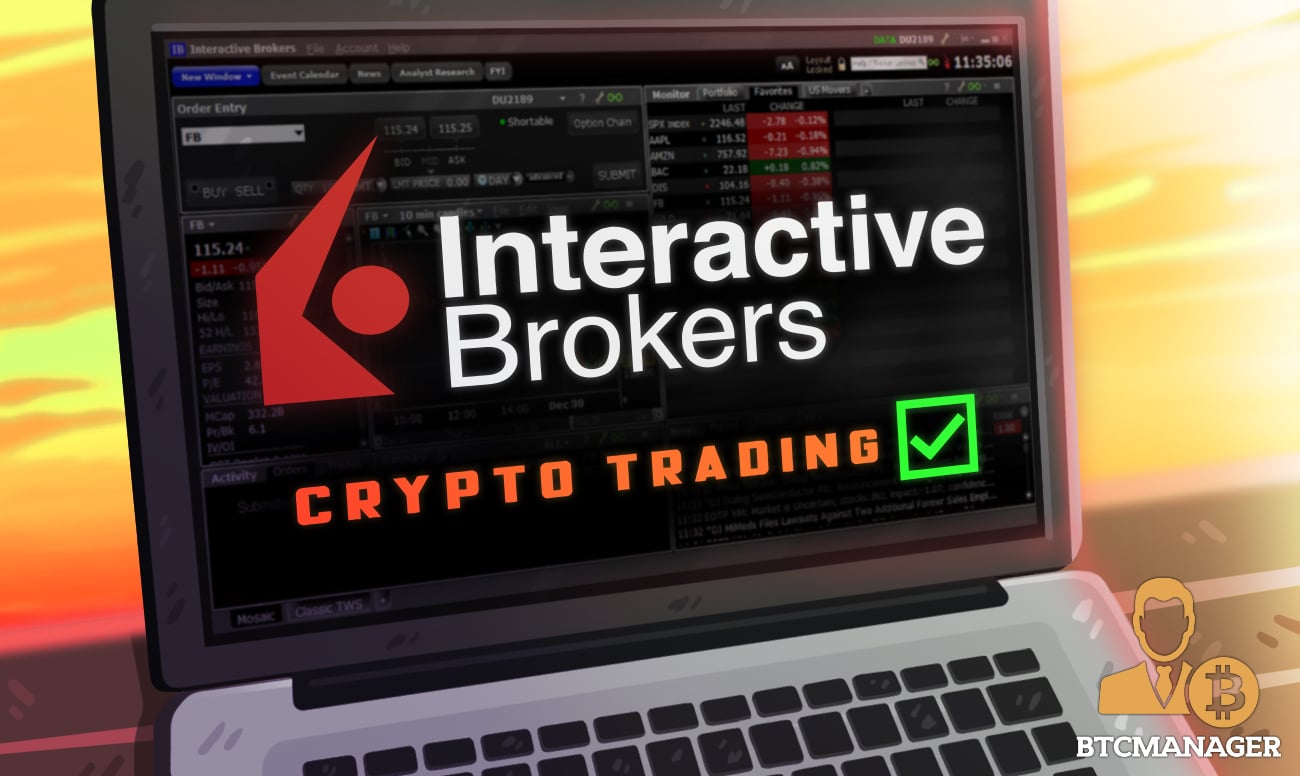 Leading e-brokerage firm Interactive Brokers will soon introduce cryptocurrency trading on its platform. The firm has confirmed that its crypto trading feature will go live by the end of summer.
Responding To Customer Queries
Announcing the development, Thomas Peterffy Chairman and CEO of Interactive said that the move was in response to customers' queries. Mr Peterffy was speaking at the Piper Sandler Global Exchange and Fintech conference on Wednesday.
Mr. Peterffy didn't reveal which cryptos they'd be trading in. But since 2016 it has continued to offer Bitcoin futures. 
Fidelity and Charles Schwab Interactive Brokers' main competition don't have crypto trading offers on their platforms. They however offer access to some crypto-related funds. This contrasts with the Robinhood app that provides for crypto trading.
Securing Customers' Funds
Mr. Peterffy stated that his firm's biggest challenge has been securing its customers' funds. He suggested that it would be difficult to guarantee they open shop in late summer.
2021 has seen soaring demand for digital assets including Bitcoin (BTC). From a value of $9,000 in June 2020, BTC has blown to over $34,000. That said, it has experienced high volatility due to crypto crackdowns in China and negative press from influencers like Elon Musk.
Customer Accounts
On Wednesday BTC's price rose by 6% to close at the $34, 890 level. This is after it fell on Tuesday due to fears over its security. The rallying of its price could be attributed to the U.S government succeeding in recovering most of the ransom paid to the Colonial Pipeline hackers.
According to a CNBC report, in the first quarter of 2021, Interactive Brokers had 1.33 million customer accounts. The accounts held over $330.6 billion in customer deposits.
Trader Workstation Platform
Founded in 1978, Interactive Brokers is a global money management platform shepherded by Thomas Peterffy. The firm is a true international investing platform with an equity capital of over $9 billion and 1 million customer accounts. 
The platform participates in over 135 global markets. Their broker-dealer agency business, IBKR, provides online trade execution and clearing services to companies and executive investors and executes over 2 million trades each day.
Interactive Brokers' entry into crypto trading will ease the entry barrier to individual investors. Thus it will enhance access to digital assets. The firm has always embraced innovation. It isn't a wonder that it has ventured into crypto trading.
It released Build 984 for its Trader Workstation platform. This new feature updates the traders on the latest market shifts and developments. In this way, users can make prudent investment choices.