Interoperability and Cross-Chain DeFi Coming to IOST after Polkadot Partnership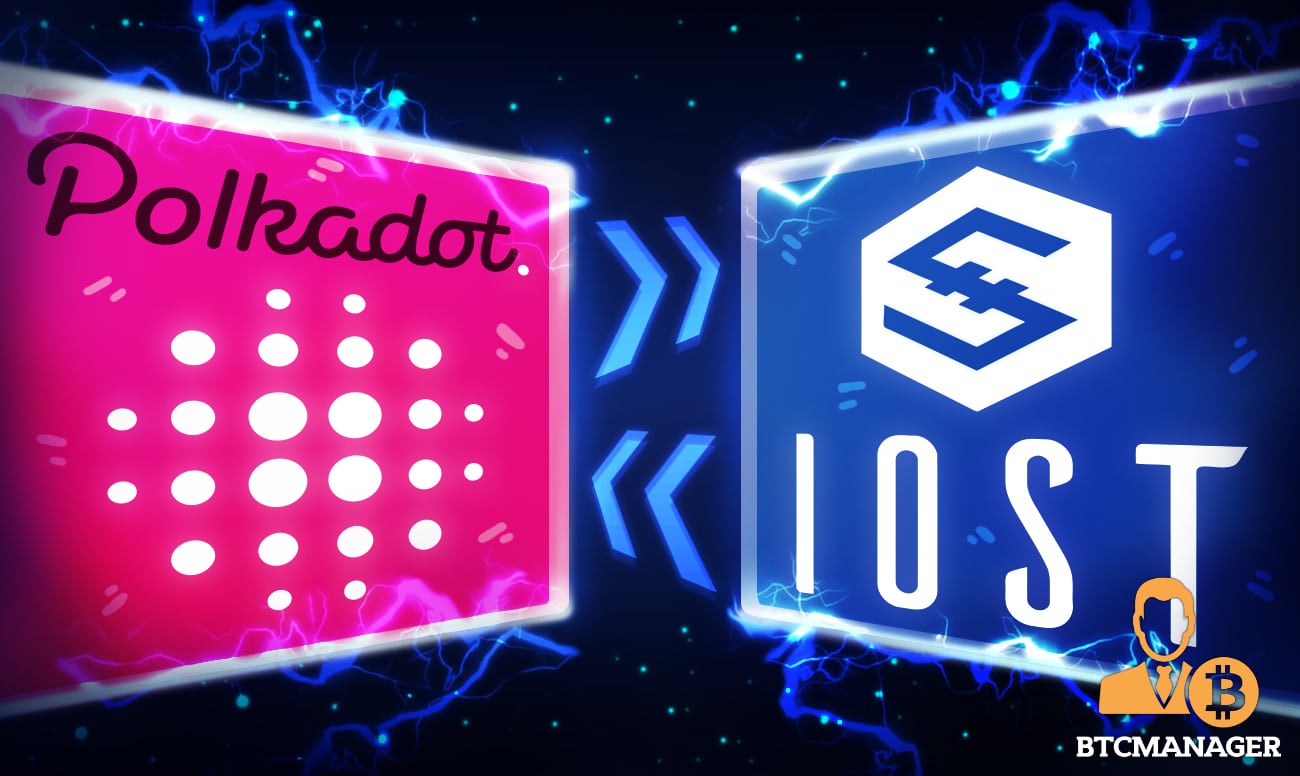 IOST—the high throughput enterprise-grade blockchain, and Polkadot—an interoperable protocol and one of the most valuable crypto projects, are joining hands and have completed the testing of core functions of the cross-chain bridge in Polkadot, an announcement on Mar 5 reads.
The Time for Blockchain Interoperability is Here
The quest for blockchain interoperability continues to gain traction. Accordingly, the success of the Polkadot and IOST alliance will be the beginning of yet another milestone for the Ethereum alternative, keen on bridging to different high profile and activity-dense smart contracting networks.
The cross-chain bridge comprises IOST cross-chain assets–for users to submit cross-chain asset transactions, a relay gateway–for collecting cross-chain asset transactions, verification, and SPV certificate submission Polkadot Parachain, and the Polkadot Parachain that verifies the SPV certificate and completes the transaction confirmation.
The Polkadot Parachain can communicate with other parachains–(unique but simpler forms of blockchains that Polkadot's validators can verify) via the XCMP protocol.
Adding Value to IOST Developers and Users
Following the cross-chain bridge's testing, developers are also at the final stage for building a cross-chain transfer bridge to the Polkadot Ecosystem.
According to the announcement, the partnership aims to promote cross-chain transfer and interoperability, which will directly add value to IOST as a network and holders who are core to the platform.
The biggest beneficiary after the secure bridge is completed will be developers. They will have access to different resources, supplementing—if need be, with what's accessible from the IOST blockchain for a more thorough, all-rounded product.
This is because the relay chain supports cross-chain smart contract operation, reducing multi-chain development costs. At the same time, developers will enjoy multi-chain user sharing, data interconnection, and interoperability.
The core of the Cross-chain bridge is the relay chain. It allows IOST blocks to be forwarded and mapped at different blockchains.
Meanwhile, transactors can move value across chains via the relay chain. From inter-chain transfers, assets at either side of the equation would benefit from better liquidity and network users' security.
Readying for Cross-Chain DeFi
There are increasingly more calls for blockchain interoperability, and IOST strategically positions itself for an interconnected future.
It will bode well with their objective of being a leading DeFi protocol.
In 2020, it partnered with Waves' Gravity Protocol—an interoperable oracle and communication network, for cross-chain functionality.