IOST Connects with Gravity for Inter-Chain DeFi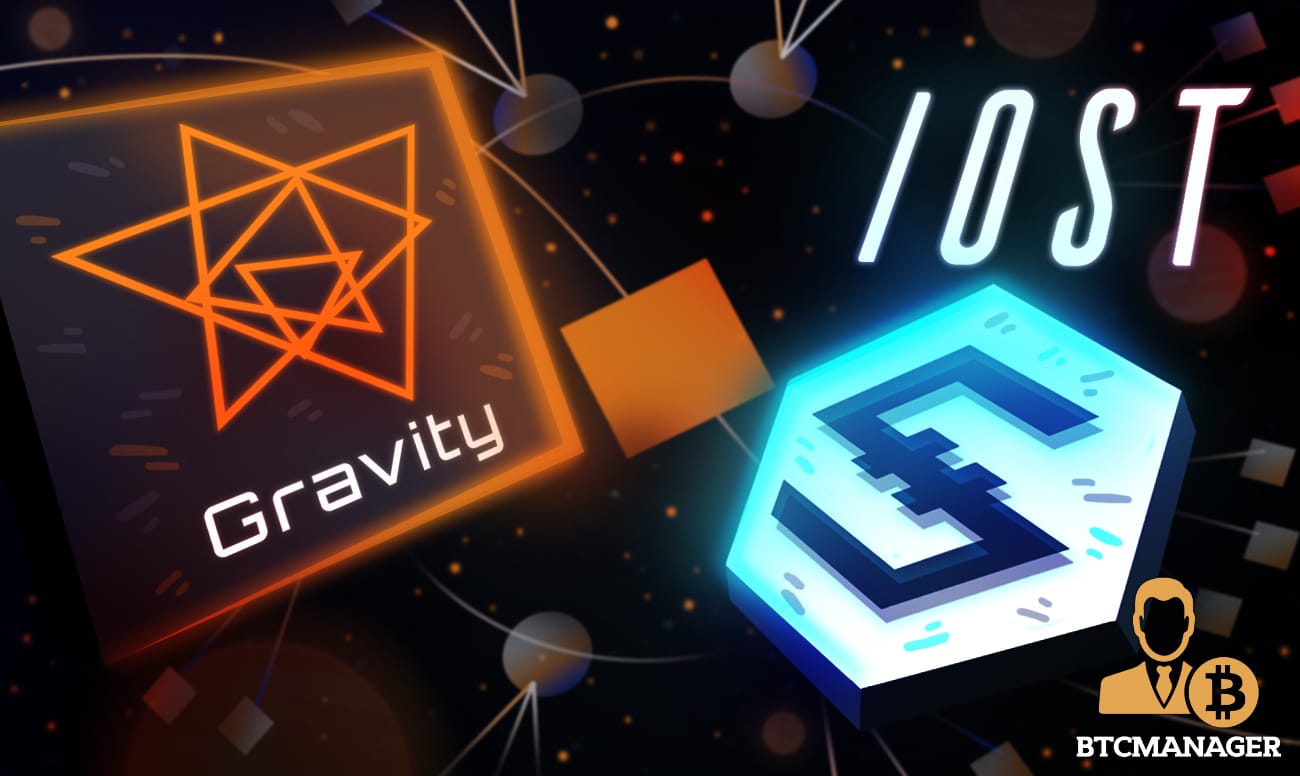 The high throughput, enterprise-grade IOST blockchain is partnering with Waves in a move that will see Gravity connect to the scalable network to promote cross-chain DeFi as per an update on Nov 3. 
IOST Joins Ethereum and Tron
As a target chain, IOST now joins other established platforms like Tron and Ethereum in connecting to the open-source and non-Ethereum oracle system. 
Gravity is a blockchain and token agnostic oracle system and an anchor for inter-chain DeFi–which remains under-explored despite its potency. 
Since launch, it has attracted several dApps and protocols providing an option for these programs to expand beyond the domination of Ethereum and its oracles.
Gravity started in the Waves protocol. Waves is a smart contracting platform that supports tokenization but keen to expand into open finance.
Gravity is a bridge that will spark the adoption of inter-chain DeFi (InDeFi) by acting as a base layer, an infrastructure that will bring together blockchains and ecosystems in various facets of DeFi. 
Through InDeFi, projects can create multi-functional gateways between Proof-of-Stake networks and Ethereum. Therefore, by simply purchasing a wrapped token belonging to a token powered by PoS—say wrapped Waves on an Ethereum DEX, one would early rewards.
New Opportunities and Improved Liquidity
By partnering with Waves and incorporating Gravity, IOST will benefit from new trading opportunities. Built on top of the Gravity Protocol, the Susy Gateway is used for cross-chain token swaps. 
As such, the IOST coin will be available in competing platforms like Ethereum, Tron, and others integrated with Gravity as a wrapped token, even paving the way for IOST listing in leading DEXes in various protocols including Uniswap.
Besides, Gravity is an oracle solution. The integration with IOST creates new opportunities for dApp developers. Through the enterprise-grade smart contracts, developers will extract verified data from the real-world further improving their experience.
With expanded opportunities, IOST will benefit from extra liquidity. Gravity is token and blockchain agnostic without its native currency or governance token. This means fees can be paid in IOST and be used as collateral for node owners.
In Early September, BTCManager reported the activation of Malibu. The upgrade is meant to pave way for sustainable DeFi.