InVault Launches Cryptocurrency Custodian Service in Hong Kong as New Regulations Emerge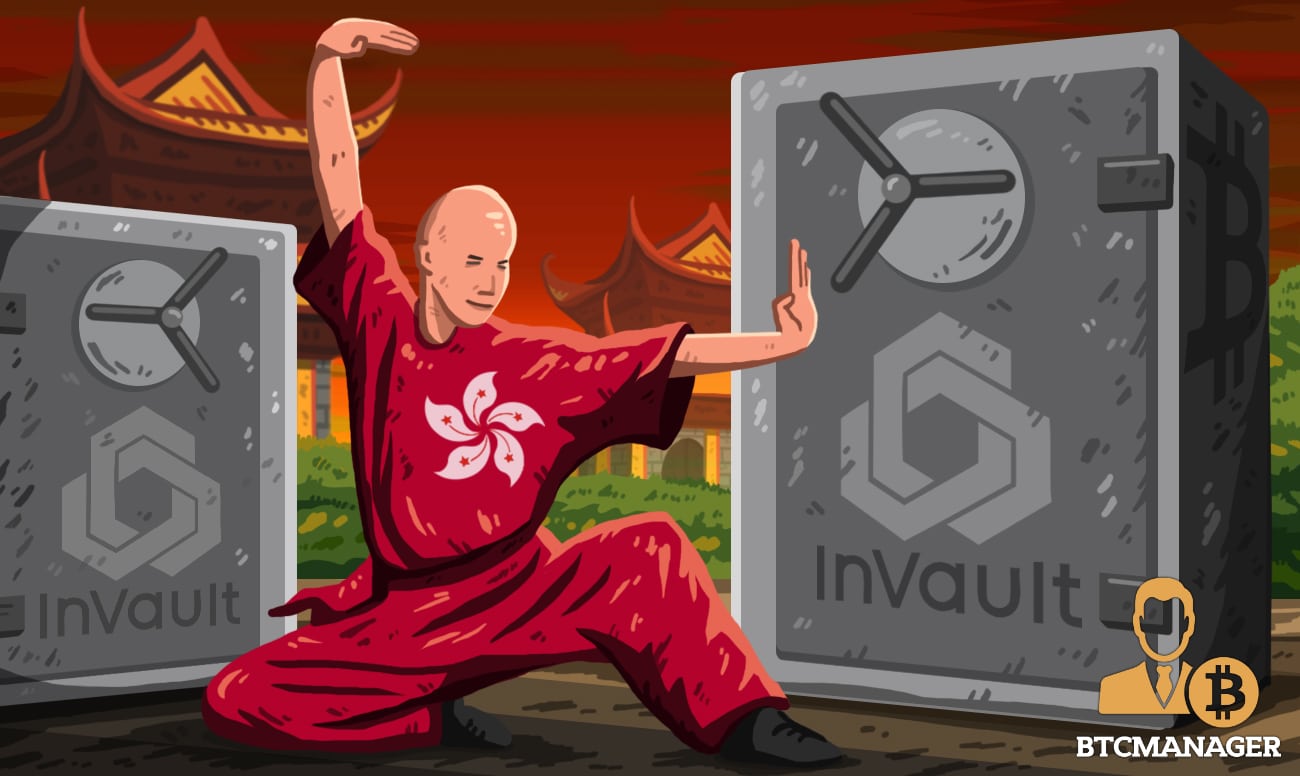 Invault, a Shanghai-based cryptocurrency custodian service, recently launched after Hong Kong imposed new regulations on cryptocurrency exchange platforms and fund managers, requiring them to protect and safeguard their clients' virtual assets, according to South China Morning Post's on November 25, 2018.
InVault has taken advantage of Hong Kong's new regulatory requirements and seized the opportunity to launch their cryptocurrency custodian service in Hong Kong.

Custodians of Digital Assets Will Become the Norm

InVault protects cryptocurrency assets by holding onto the client's private key and storing it in a physical vault. In the past, although private keys are relatively hard to crack, they have often been stolen or hacked. Kenneth Xu, the founder, and chief executive officer of Invault believes that, as the cryptocurrency industry progresses, licensed trustees or custodians of digital assets will become a global norm.

"We believe that globally, custodians for cryptocurrency assets will be regulated and operated under a trust license," said Xu in an interview with the South China Morning Post.

It's not a surprise if the cryptocurrency industry moves in this trajectory. In the past, cryptocurrency exchanges suffered from security issues and hacking attempts. In 2018, South Korean exchange Coincheck incurred losses of $533 million as hackers stole 523 million NEM tokens. Italy-based Bitgrail lost $195 million after hackers took 17 million Nano tokens, and Bithumb, another South Korean cryptocurrency exchange lost $31 million in 11 different cryptocurrencies.

Unfortunately, there have been many reports of cryptocurrency trading exchanges' employees stealing clients' cryptocurrencies that were deposited in the hot wallet. These situations highlight the problems concerning human involvement, especially when it comes to the custody and safeguarding of cryptocurrencies.
Demand For Institutional Custodian Services On the Rise
Xu mentioned that demand for institutional custodian services would increase, especially when regulators release frameworks designed to protect retail investors. A great example is the Securities and Futures Commission (SFC), who had just this month, announced a new framework for cryptocurrency exchange platform operators. Cryptocurrency exchanges must ensure that digital assets are guarded and protected. They must choose between a custodian, an exchange, or undergoing self-custody.

Xu, however, believes the greatest demand will come from Asia, especially from the region's well-known fintech capitals Singapore and Hong Kong. Here regulations concerning cryptocurrencies and digital assets are clear. Both cities also have stronger credit rating systems.

InVault has, however, begun offering their services to individual clients in China who are currently using Invault's centralized cryptocurrency wallet. The company also has 1 million ether protected in mainland China and also has a new trust license form the Hong Kong regulator. They will begin offering their completely automated service in December 2018.