IOST and Aegis DeFi Join Hands for Scalability, Sustainability, and Privacy Protection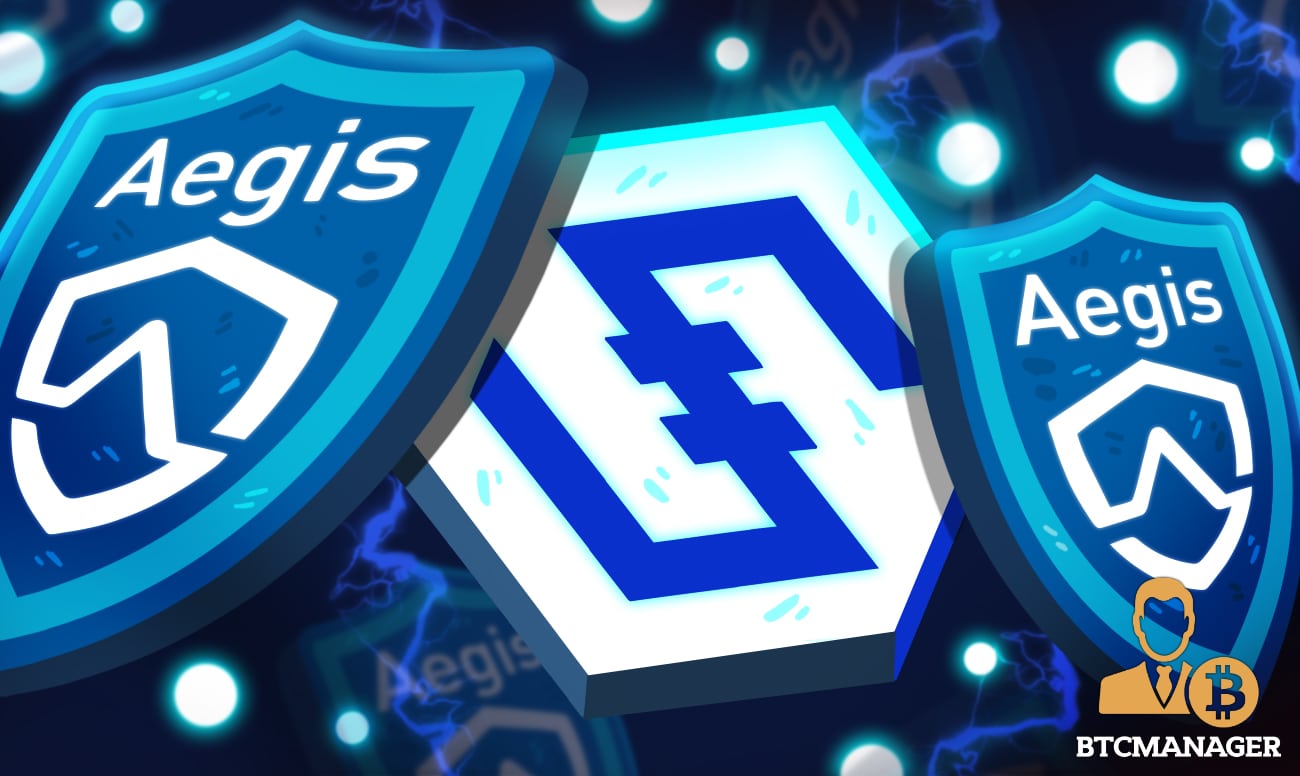 In a press release on Aug 25, the Singapore-based Aegis DeFi and IOST — an enterprise-grade, secure, and high throughput platform, announced their strategic partnership to improve scalability and to further protect user data. The deal now sees the two pooling resources in "co-building a DeFi ecosystem in terms of community growth, product development, and technical support as well as marketing promotions in international markets."
Aegis DeFi and IOST Partnership
Focused on the ever-expanding and democratizing DeFi, the partnership is shot in the arm for network who continues to strike important deals in their tireless bid of creating a vibrant, accessible, and sustainable DeFi ecosystem. 
Today's announcement is a fulfillment of IOST's objective of adding more DeFi projects to drive the demand of IOST tokens and the utility of the platform in H2 2020. 
The press release read in part:
"The two parties aim to jointly create a cutting-edge open finance platform with a sustainable DeFi network, making DeFi services diversified and accessible for all."
Aegis DeFi describes itself as a scalable liquidity bridge between fiat and the open finance ecology. Aside from offering the standard lending and lending-based derivatives services, the project also supports unsecured borrowing and micro-lending. 
To ensure everybody participates without risking the protocol's resources, their AI-powered credit scoring algorithms assess user creditworthiness by assigning a score. This score is used to determine the amount of capital a borrower will draw from their pool. 
With IOST in the picture, the blockchain's Proof-of-Believability (PoB) will now validate the AI-generated credit score. Moreover, Aegis DeFi scalability will be optimized by IOST's consensus algorithms. 
This will have a positive effect on the user's data which will be more secured in an immutable, secure, and transparent ledger.
IOST is all in on DeFi
At the time of writing, there is over $6.9 billion of ETH under management by DeFi dApps. Although Ethereum is the most popular, scalable platforms like IOST continue to clip their market share through differentiation. 
For instance, there are now gas fees and the network's throughput is high. On the other hand, Ethereum is struggling with high fees and congestion.
Striving to be the home of DeFi, IOST continues to attract high profile partners. As reported by BTCManager, they recently launched a $6 million DeFi Incentive Program 2.0 to help boost open finance innovators.