IOST Roadmap Updated, Focus on DeFi in H2 2020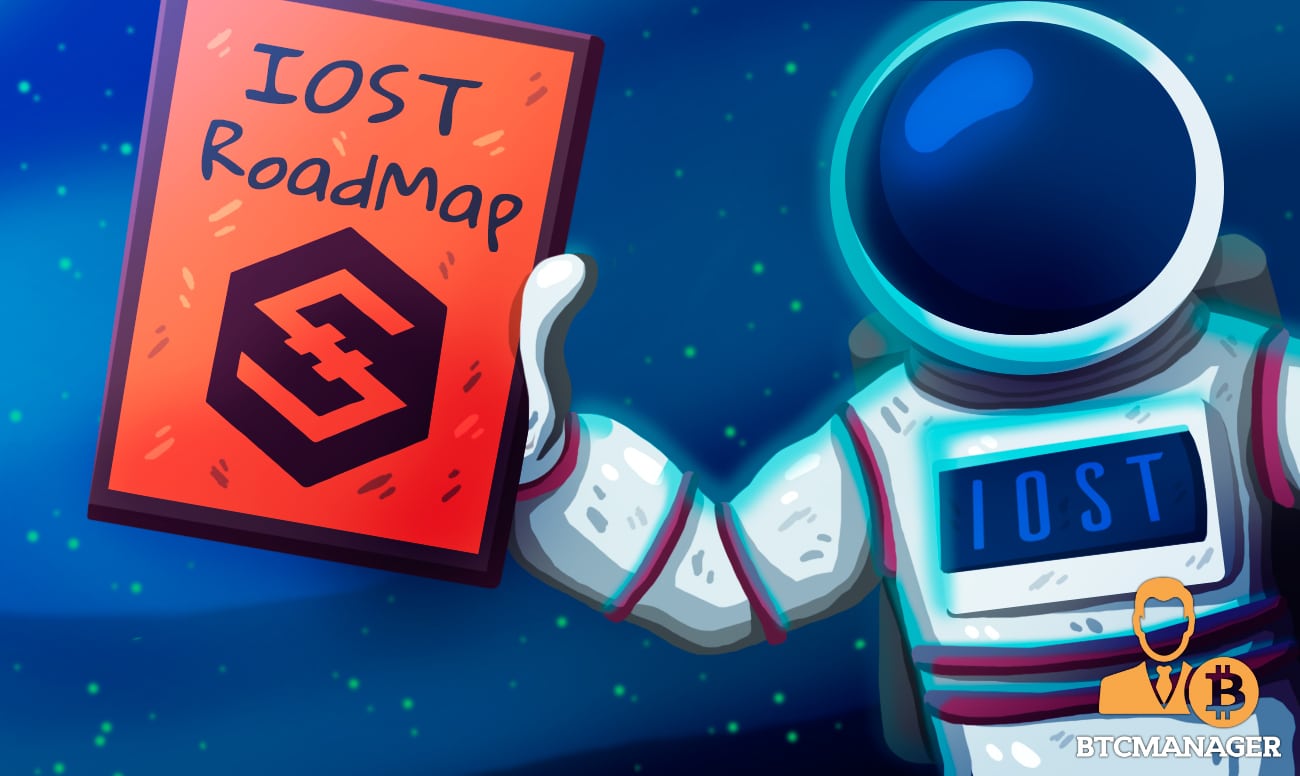 Despite bumps largely due to the coronavirus pandemic, IOST continues to firmly fulfill its commitment. In the first half of the year, the team resoundingly overcame challenges and met their targets. Notably, the IOST development team rolled out Olympus v3.3.5, released major updates and optimization for its partner program, and updated the ecosystem's incentive policy by successfully launching Staking Mechanism v4.0.
Moreover, the team capped their success by striking symbiotic relationships with corporations dotted in Europe and Asia. With their goals timely achieved, IOST is now updating their roadmap and will primarily explore DeFi in the second half of the year as per the latest Medium update on July 22, 2020.
A Successful H1 2020
IOST is a fully decentralized, high-throughput blockchain network marked with its own wallets, ecosystem, and a Proof-of-Believability (PoB) consensus algorithm. 
A leading go-to platform for dApp launching, IOST is actively working on compliance development and enhancement of its network by laying down realistic targets as part of their gradual but steady improvement. 
The IOST network is scalable and secure, decentralized, and neutral, with a $50 million incubator and accelerator called the Bluehill. Bluehill is akin to Ethereum's ConsenSys. It is a fund to directly support the development of projects that will expand the IOST ecosystem. 
Of note, IOST has no scalability troubles since it boasts of a 100,000 TPS. To achieve this massive feat, IOST fuses its innovative architecture with scaling solutions like Efficient Distributed Sharding and Micro State Blocks.
IOST achieved numerous feats in H1 2020 which put them among the leading blockchain projects today.
IOST launched the Shanyiou charity information publicity platform to promote charity transparency and help pandemic prevention and control in China. The project also signed a Memorandum of Understanding with the prestigious University of Zurich and joined leading blockchain consortium Hyperledger.
In addition, IOST bolstered its relationship with AWS in China, partnered with Japan-based medical health tech venture Pracs to develop a blockchain-based medical record platform, and joined forces with China's National Archives Administration, the national agency under the China Central Committee of the Communist Party in national archives management.
Focus on DeFi in H2 2020
As a qualified developer on the Chinese-government Blockchain-based Service Network (BSN), IOST now seeks to explore the blossoming DeFi space in H2 2020. 
As such, IOST now aims to complete and land at least three financial applications by September 2020. Within this period, the team will concurrently implement and optimize an on-chain governance mechanism. 

(Source: IOST)
Initially launched in H1 2020, the on-chain governance mechanism "hopes to find a balance between community participation and governance efficiency." 
According to DappRadar, Gaming, Exchanges, Gambling, and High-Risk dApps are common. There are only four exchanges, of which PowerDeFi has 116 users with a daily trading volume of $19.4k.
Early July, IOST's Enterprise Edition – Aiou Technology, was selected together with Alipay as Outstanding Blockchain Programs by the China Mobile Communications Association (CMCA).