IOST Assets Integrated Into the VR Content Platform, Dvision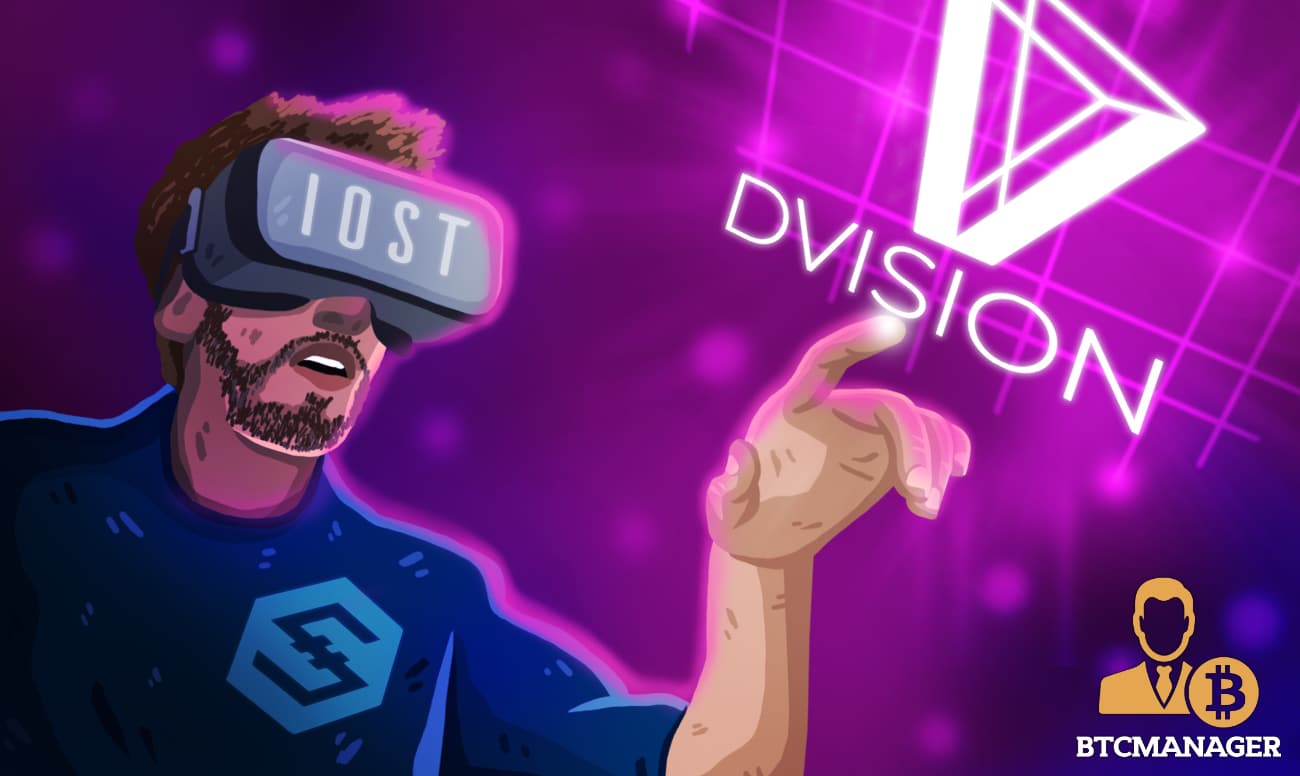 IOST is partnering with the Dvision Network — an open-source virtual reality content platform powered by blockchain, to further explore and exploit the potential of distributed ledger technology (DLT) and virtual reality in an announcement on Sep 4. 
Dvision Partnership with IOST: Details
The enterprise-grade blockchain stands to benefit from expanded exposure since Dvision plans to provide an ad-campaign in major blockchain events. 
In return, IOST will offer a hand on technical assistance, marketing, and business development to complement Dvision's desire of creating an all-inclusive VR ecosystem and lower the barrier of entry of all new users. 
Consequently, IOST will integrate their assets into the Dvision platform for users to directly access the VR platform's payment platform since P2P transactions are now possible with IOST tokens. 
Additionally, IOST token holders will have access to the Dvision ecosystem comprising VR-Space, VR-City, and VR-Market while managing their IOST tokens.
Blending Blockchain and VR 
Judging from recent developments, blockchain VR is the new kid in the block. It remains largely unexplored but is increasingly getting crowded given its potential. 
Although there is a thin line between gaming and gamified experiences, the real possibility of earning cold cash from virtual world activities and guaranteed copyright protection of VR content is attractive enough, encouraging participation. 
Lee Dong Jae, the CTO of the Dvision Network, said copyright infringement and piracy in the VR world is a crisis in which the smart contracting and the transparency of a high throughput ledger satisfactorily resolves.
Focus on Monetization
Guided by a laid-out narrative, a blockchain-based VR experience is often very interactive with solid provisions enabling secure ownership of assets—a significant development enabling participants to redeem value to the physical world. Dvision is banking on monetization and flexibility of the blockchain for their success.
Dvision aspires to not only to actualize the benefits of the blockchain but generally improve user experience by remaining open, anchoring their improved solutions on the blockchain, and most important of all, striking useful partnership contributing to the betterment of their growing ecosystem after factoring in troubles facing the traditional VR market.  
Through this partnership, IOST will have a chance to make Dvision more robust but also cooperate with a diversified company.
Next year, IOST plans to release the world's first nautical-themed blockchain strategy game called Voyage as per a BTCManager report.