IOST Blockchain Integrates Japanese Yen Stablecoin JPYA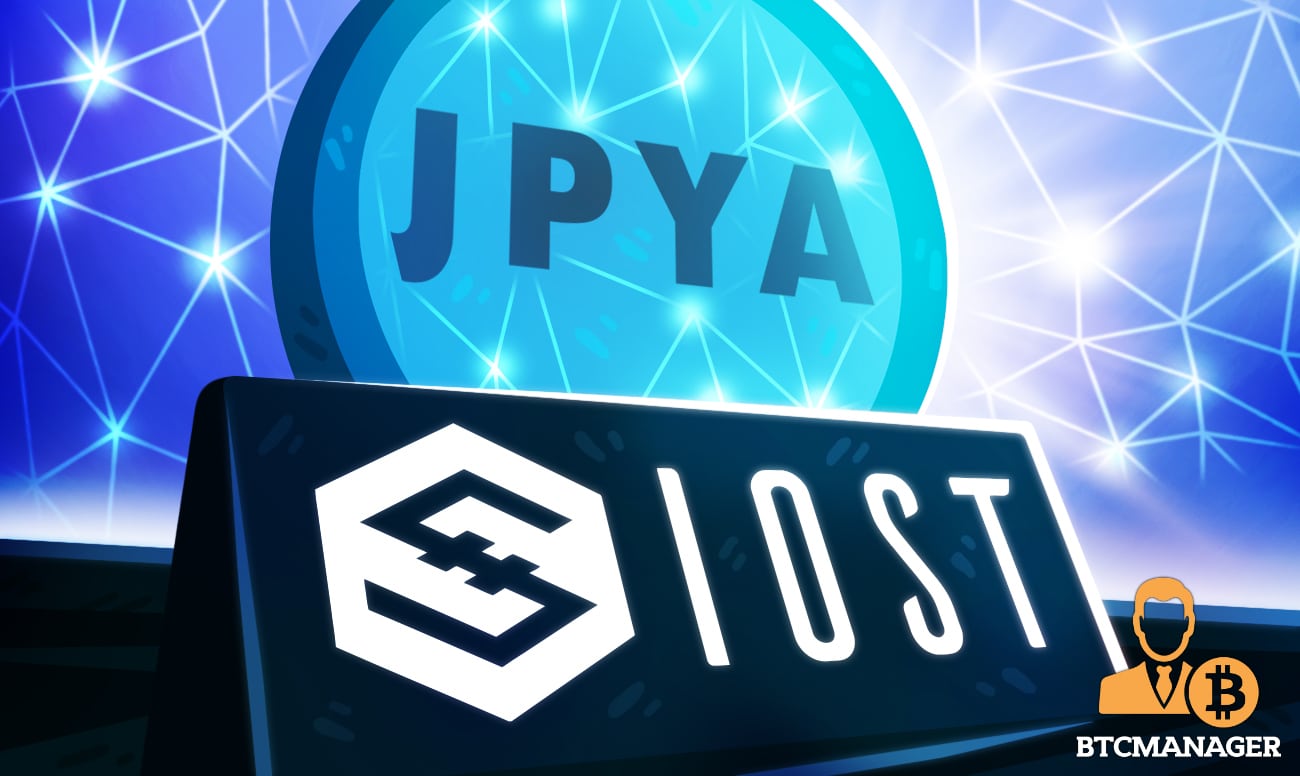 Decentralized, high-performance smart contract platform IOST is set to witness the launch of the JPYA, a stablecoin pegged to the value of the Japanese Yen.
Japanese Yen Stablecoin to Be Issued on IOST Blockchain
To foster the increasing application of Japanese Yen stablecoin as a prepaid means of payment, the Platinum Egg team – IOST Node Partner, and Game Developer today announced the launch of IRC-20 JPYA – a Japanese Yen-pegged stablecoin launched on the IOST blockchain.
JPYA, pegged 1:1 to the Japanese Yen can be purchased with Japanese Yen, bitcoin (BTC), ether (ETH), and IOST.
The launch of JPYA on IOST is the latest product of a long-term partnership between IOST and the Platinum Egg team – a veteran blockchain game and service developer in Japan known for their highly successful CrossLink game that has more than 170,000 downloads and their IOST-powered NFT platform called TokenLink.
Notably, JPYA is not the first stablecoin issued on IOST this year. As previously reported by BTCManager, IOST had integrated HUSD, one of the world's largest stablecoins by market cap.
Clearly, IOST is the preferred choice for developers looking to find a user-friendly, secure, and gas-efficient blockchain to develop their dApps.
Thanks to the use of the Javascript smart contracts, IOST has cemented itself as a developer-friendly smart contract platform to launch stablecoins. Compared to other blockchains that consume high gas and might not be economically feasible for all, IOST is practically free which makes it an optimal option for transactions with small amounts.
What Problems does JPYA Solve?
Although cryptocurrencies such as BTC and ETH have witnessed a steady rise in price in the past few years, they are still too volatile to be considered an efficient means of payment. Leveraging the benefits of stablecoins, JPYA aims to be used as a means of prepaid payment. At the same time, JPYA is based on IOST which is virtually free of any kind of gas fees. The platform has a goal to popularize the use of JPYA as a stablecoin that can be used seamlessly for the smallest of payments.
Anyone can buy JPYA from stablecoin's official website here. Moreover, there is plans to offer JPYA for different services operated by Platinum Egg, such as TokenLink, and others.
Commenting on the development, Jimmy Zhong, Co-Founder, CEO, IOST, said:
"With a major uptick of interest in IOST in the Japanese market, launching a Japanese Yen stablecoin optimized for fast and cheap transactions is a crucial step to whet investors especially institutional investors' appetite for IOST and user more growth in our ecosystem."
Adding:
"IOST team aims and continues to spearhead the growth of blockchain and crypto in the Asia market, and explode in global expansion this year. "
Similar sentiments were echoed by Nariya Takemura, Founder and CEO, Platinum Eggs. Takemura said:
"In the future, we will contribute to the development of the blockchain industry in Japan by developing and providing technologies such as smart contracts that can be used by JPYA."
At press time, IOST trades at $0.047 with a market cap of $1.075 billion.