IOST Blockchain to Secure Patients' Data in Japan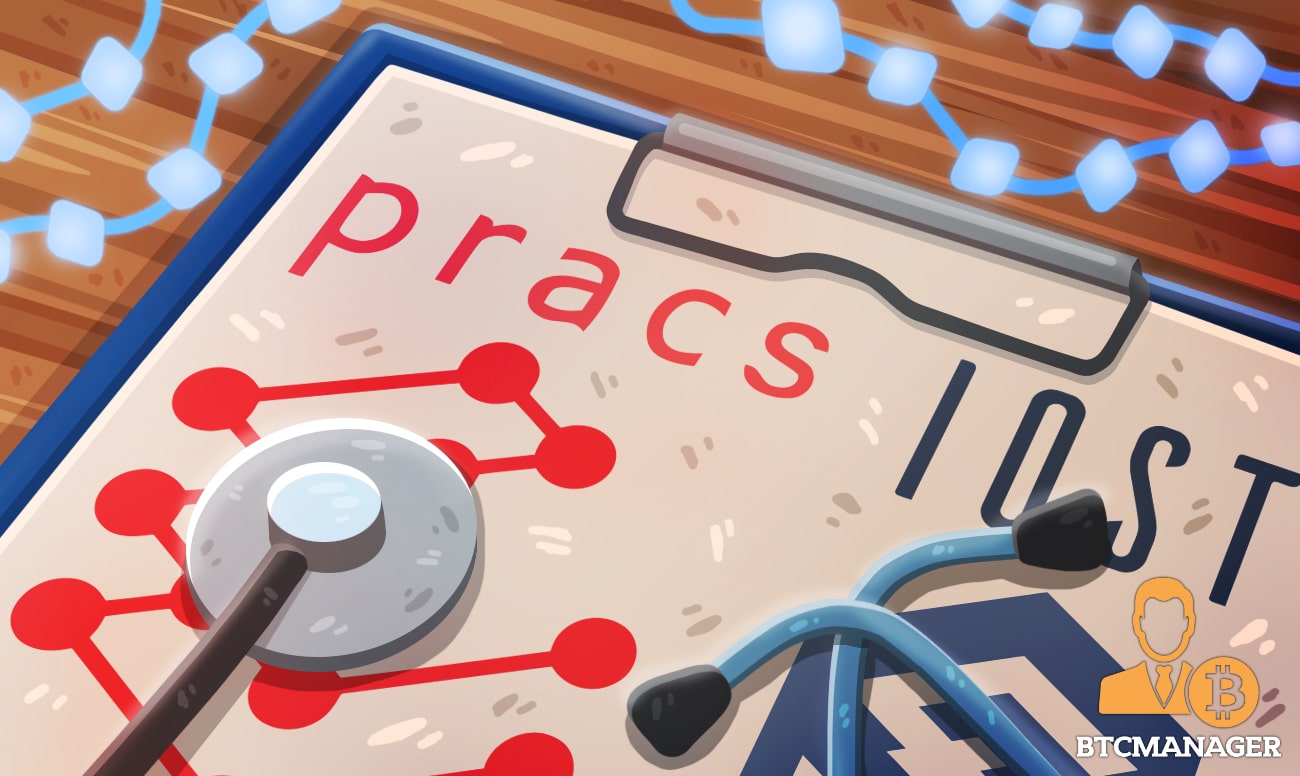 In a blog post shared on Sep 17, IOST has confirmed that EverSystems — its node partner and certified developer in Japan, is working closely with the Japanese Medical Health Tech Venture "Pracs" – a Kinki University-launched healthcare technology support program, to develop a tamper-proof and secure blockchain-based system where patients with genetic diseases can securely share data of their sensitive health records with third parties.
Pracs and EverSystems Partnership
The medical records platform was first announced in June and the IOST blockchain will be used to secure data for the disease management notebook (FAP PASSPORT). 
Considering how delicate patient data is, it shall validate and evaluate existing medical data with a better level of assurance compared to existing alternatives without using IOST blockchain's set of private and public keys. 
Patients can confidently and widely share their health data with trusted third parties with a safety net of better privacy guarantees highlight how IOST blockchain can be used to resolve nagging problems thereby impacting the real economy.
Commenting, the Pracs medical team said:
"The benefits of using blockchain technology in healthcare include the high transparency and falsification resistance through the use of a decentralized system, while hospitals can significantly reduce the cost of information management."

"We hope to use this project with IOST as an opportunity to promote the use of blockchain in the medical field."
Flexibility and Privacy is Guaranteed
To tackle inherent challenges like finding a balance between security and usability, the team came up a practical design that adjusts and optimizes the balance of burden between patients—who demand better security with leak-proof guarantees, and users–who prefer transparency and accessibility. 
Eventually, the team resorted to recording the hash of patients' health records in blockchain receipts meaning come what may, this information will remain tamper-proof. 
For encryption–preventing unwarranted access from a third party including system administrator, the patient is issued with a private key by the health provider while the latter retains the public key ensuring a free-flow of information between the two via a server. In case of loss, a new set of private keys can be issued by the health provider simply by re-encrypting the patient's record.
In this mode of operation, there is an element of flexibility especially when there is an urgent request for deletion to protect the patient's details.
IOST Foundation is active in Japan as previously reported by BTCManager. Its token, IOST, was recently listed on CoinCheck.