IOTA 2.0: Pollen Testnet Records Peak Performance of 1500 TPS, 20x Improvement in Message Confirmation Time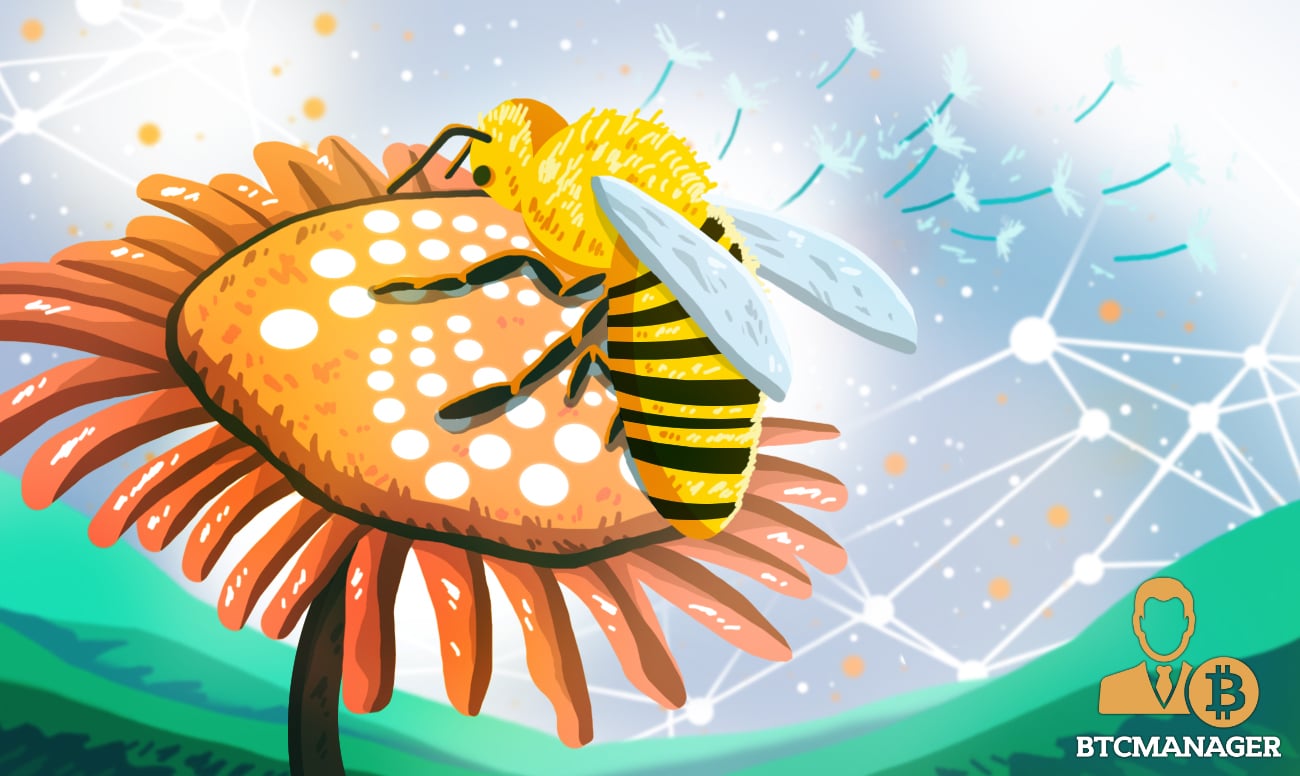 Early progress updates from Pollen — the first IOTA 2.0 testnet infrastructure — are in, with over 20,000 value transactions already exchanged between nodes on the network.
First Pollen Testnet Results Show Improved Performance
Tweeting on Tuesday (July 7, 2020), IOTA stated that the Pollen testnet recorded over 280,000 transactions exchanged between node operators. Out of the 280K, 20,000 messages were value transactions.
Furthermore, it took between 10-12 seconds for messages or IOTA tokens to reach the receiver. Going by the performance on the current mainnet, IOTA stated that the new confirmation time signified 20 times improved performance.
Part of the tweet thread reads:
"During the process of a new #node syncing w/ the network, we recorded peak performance of up to 1500 transactions per second. We are very happy to see our early node software perform so well given the many optimizations and improvements in store for the future."
The Pollen testbed launched in June 2020, is part of IOTA's three-pronged phrase for the IOTA 2.0; the others being Nectar and Honey. The three phrases of the IOTA 2.0 are geared towards making IOTA a complete decentralized, scalable network.
Pollen is supposed to offer the first glimpse of IOTA's transition into leaner network architecture. According to Tuesday's testnet status update, the memory requirement for running a Pollen node is now at 340MB with CPU utilization only at 3.5 percent.
IOTA Witnesses Increased Adoption
In addition to working towards creating a truly decentralized ecosystem, IOTA has also been involved in a string of developments and partnerships. As reported by BTCManager early in July, the IOTA and the Department of Informatics at the University of Oslo (UiO) partnered to research GDPR compliance for IOTA technologies as well as Tangle.
Also, IOTA's network speed saw a significant increase following the release of the latest version of the Hornet node software, Hornet v0.4.0. David Sønstebø, IOTA co-founder earlier stated that the blockchain non-profit company was planning to develop a robust machine economy for human benefit.
IOTA has continued to witness increased adoption among various industries and organizations. Back in May 2020, German company Pickett employed IOTA's Tangle technology for zero-defects in smart manufacturing. Another company, Zebra Technologies also integrated Tangle to ensure improved traceability in the supply chain.
Earlier in the year, the IOTA Foundation partnered with 16 other companies to form the Tangle EE Working Group. The formation of the group will help to accelerate IOTA adoption.