ETH Zurich, Edgeryders, and EIT Climate-KIC Will Use IOTA's Tangle to Tackle Climate Change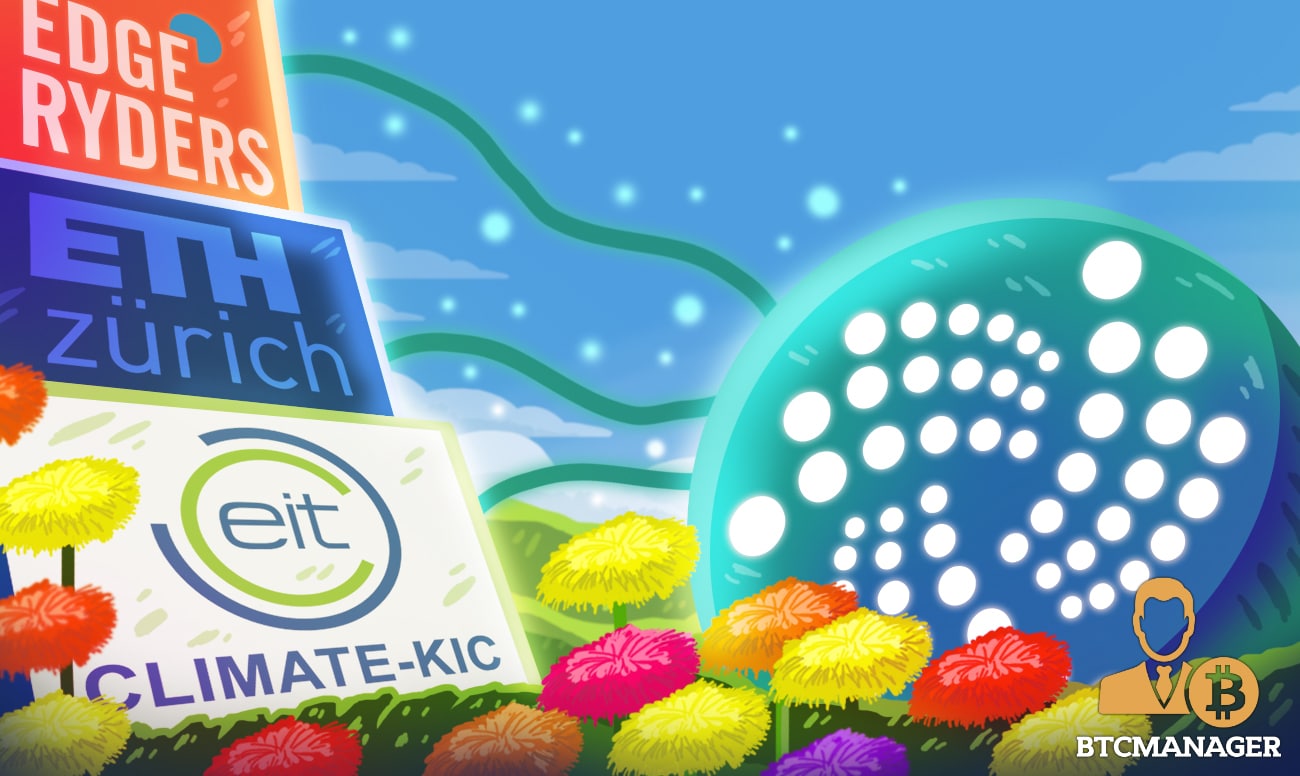 On May 22, 2020, EIT Climate-KIC said it will work with Edgeryders, ETH Zurich, and IOTA to tackle climate change in Europe through systematic interventions that aim to shift mindsets and behaviors for more long-term economic, societal, and climate changes. 
A big part of this partnership will be to rethink the notion of societal and economic values by using blockchain technology and focusing on Long-termism Deep Demonstration.
EIT Climate-KIC is a European-based Knowledge and Innovation Community (KIC) speeding up the transition to a carbon-free economy by catalyzing innovation and developing capacity.
COVID-19 as a Spark
Sparking this has been the ramifications of the coronavirus pandemic and how the respiratory illness is stretching governments across the globe. 
Although trillions of dollars have been pumped to prop the global economy, a recession is highly likely. However, more worrying has been how the virus is rapidly changing social behaviors bringing to the fore health concerns. 
While lockdowns and curfews might be lifted, the emergence of a "new normal" and a subsequent societal re-organization is inevitable. It is the reorganization that will demand the reassessment of guiding values.
Innovation to Tackle Climate Change
Part of this will be to find value in alternative forms and the likely shift away from neoliberalism and Keynesian theories (strategies which are based on supply and demand) to methodologies that bulwark the society by infusing strength, resilience, and sustainability to withstand shocks. 
Health may be the immediate concern but in the long haul, investment in infrastructure, property, and energy to mitigate the effects of climate change will be beneficial. 
More specifically, the development of a financial system for resource allocation and flow to curb the effects of climate change is vital.
IOTA as a Base Layer
Towards this end, the distinction between value and money, and the exploration of mitigating measures is paramount. 
Commenting, Marcus Dapp of ETHZ University said:
"Instead of a mono-dimensional, monopolistic system of money, we need to consider multi-dimensional incentives to create more robust financial systems and we need decentralised communities rather than monopolies to create and distribute currencies."
EIT Climate-KIC has therefore chosen IOTA's Tangle as the base layer where communities can trustlessly create and transfer value without impacting the environment. 
ETH Zurich will play a key role in community incentivization and rolling out of novel solutions like provisions of personal data markets for immediate implementations. Edgeryders will be tasked with creating policies through which a conceivable and deployable economic model can be pushed out via a permissionless system.