COVID-19: Congress Proposing Digital Dollar as Part of Stimulus Package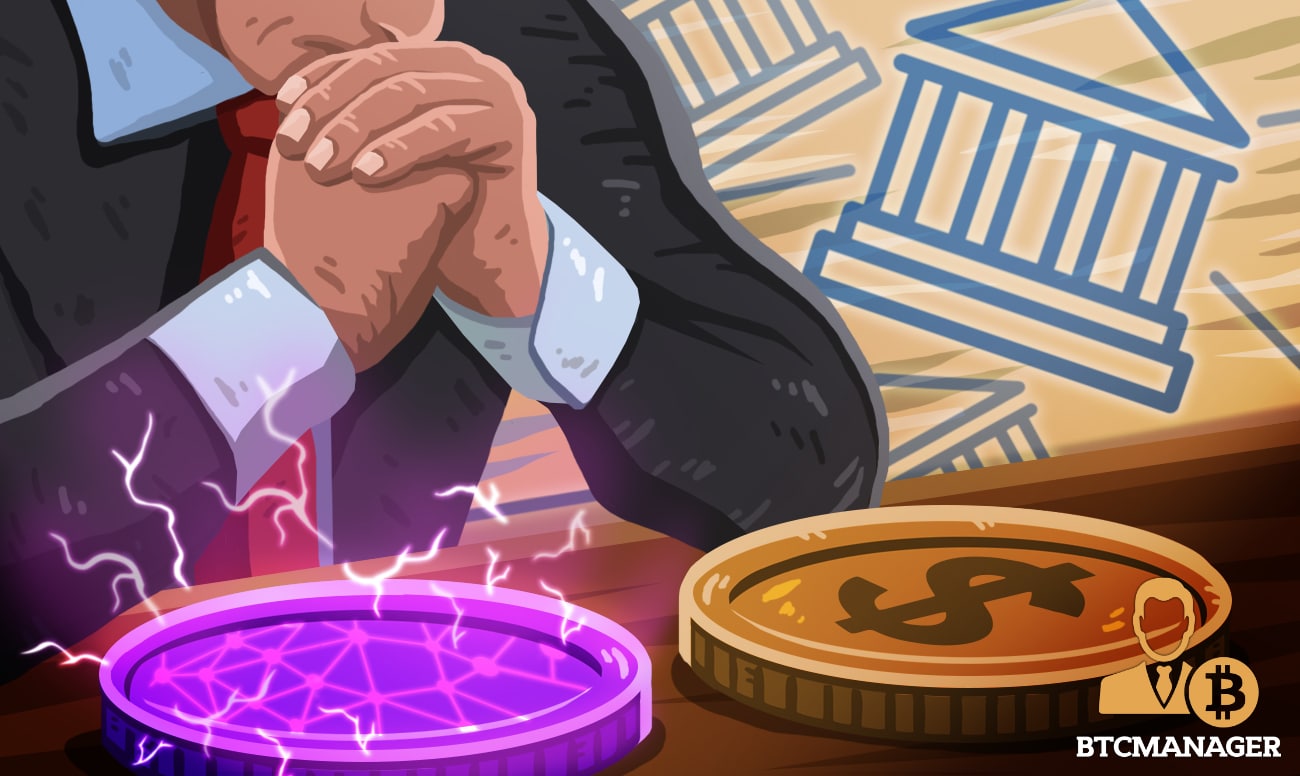 The Democratic Party-controlled U.S. House of Representatives has introduced draft legislation that includes the creation of a digital dollar to be used for stimulus payments to Americans due to the COVID-19 pandemic.
House Democrats Want Digital Dollar for Stimulus Payments
According to a version of the draft bill dated Sunday (March 22, 2020), the U.S. Congress is seeking to include the creation of a digital dollar to enable stimulus payments to Americans affected by the ongoing coronavirus pandemic.
The proposed digital dollar is, however, not a cryptocurrency but runs on a digital ledger. An excerpt from the draft legislation defining the terms of the proposed digital currency reads:
"[It] is a balance expressed as a dollar value consisting of digital ledger entries that are recorded as liabilities in the accounts of any Federal Reserve bank; or an electronic unit of value, redeemable by an eligible financial institution (as determined by the Board of Governors of the Federal Reserve System)."
In addition to the digital dollar, the proposed bill if passed will also mandate banks to create digital dollar wallets for their customers who fall into eligible categories to receive the stimulus payments.
Digital Dollar Better than Checks?
Lawmakers are also considering the unbanked population as the draft bill includes provision for the U.S. Postal Service to create the necessary identification required to obtain a digital dollar account.
With 63 million Americans reportedly either unbanked or underbanked, previous plans to send stimulus payments via checks would have disenfranchised a significant portion of the country.
Earlier in the week, Binance.US CEO Catherine Coley called on the government to employ stablecoins in sending relief payments to affected individuals. According to Coley:
"The government needs to look for ways to innovate the antiquated process of distributing checks by mail. In the interests of speed and safety, why not consider sending the stimulus in the form of stablecoins as a means to verify the transfer of assets?"
Coley also stated that digital currencies also remove the need for people to go to the bank to cash a check thus aiding social distancing and self-quarantining efforts.
If passed, the resultant digital dollar might serve as a precursor to the creation of a full-fledged central banked digital currency (CDBC) for the U.S. As previously reported by BTCManager, several nations have been working towards the creation of their own sovereign digital currencies with China reportedly in advanced stages.