IOTA Partners with FIWARE to Build Digital Economy Blockchain Solutions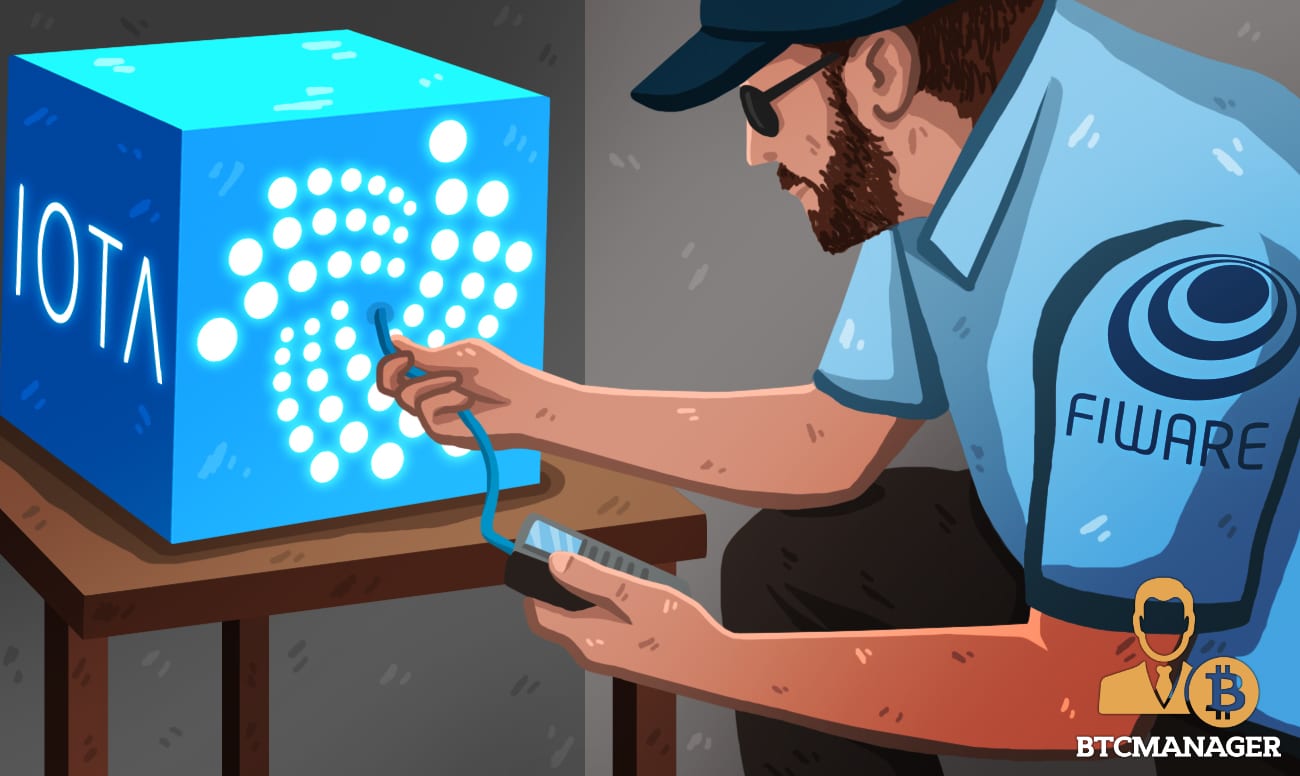 Berlin-based blockchain non-profit – the IOTA Foundation – announced that it had allied with FIWARE Foundation. The partnership will see IOTA's Tangle serve as an immutable, verifiable, and trusted record of data to find relevant context data transactions in "Powered by FIWARE" architectures. This according to a press release issued October 23, 2019.

IOTA and FIWARE to Develop the Smart Solutions of the Future
IOTA, a distributed ledger technology (DLT) non-profit that is leading the evolution of a digital machine-to-machine (M2M) and Internet of Things-enabled (IoT) economy has joined forces with open-source project FIWARE to develop the building blocks for the smart solutions of the future.
Per sources close to the matter, the newly forged partnership will essentially bridge the gap between data flows from the device to an immutable repository of data. In this instance, the components for the flow of data from the device will be provided by FIWARE while IOTA will leverage its Tangle blockchain to provide a trusted audit trail for all transactions and data. It's worth noting that the proposed data infrastructure will also adhere to privacy requirements put forward by the data owners.
Ulrich Ahle, FIWARE Foundation CEO, said that by connecting FIWARE with IOTA an extra degree of trust can be brought to the processes being automated through "Powered by FIWARE" smart solutions.
Echoing similar sentiments was Juanjo Hierro, CTO, FIWARE Foundation. He said:
"We can verify context data shared with third parties, and we can warrant the quality of data being stored in a distributed ledger. This is crucial in applications like those warranting the quality in food production, for example, the observation of certain parameters of animal welfare on farms, or when public administrations strive to ensure transparency of their processes."
Mathew Yarger, Head of Smart Cities, IOTA Foundation, said that he's excited about harnessing IOTA's vision of offering cutting-edge technology solutions for smart solutions in the areas of smart cities, digital infrastructure, agriculture, transportation, and energy, among others.
IOTA Circumvents Scalability Issues
Although scalability has continually been a long-standing thorn in the path of the mainstream of blockchain technology, IOTA has been successful in overcoming this hurdle.
As reported by BTCManager on September 18, 2019, the German distributed ledger technology (DLT) project had announced the launch of Chronicle – a permanode solution that will give node operators an unlimited amount of storage space in their Tangle distributed database.