IOTA Introduces Chronicle Permanode to Amend Scalability Issues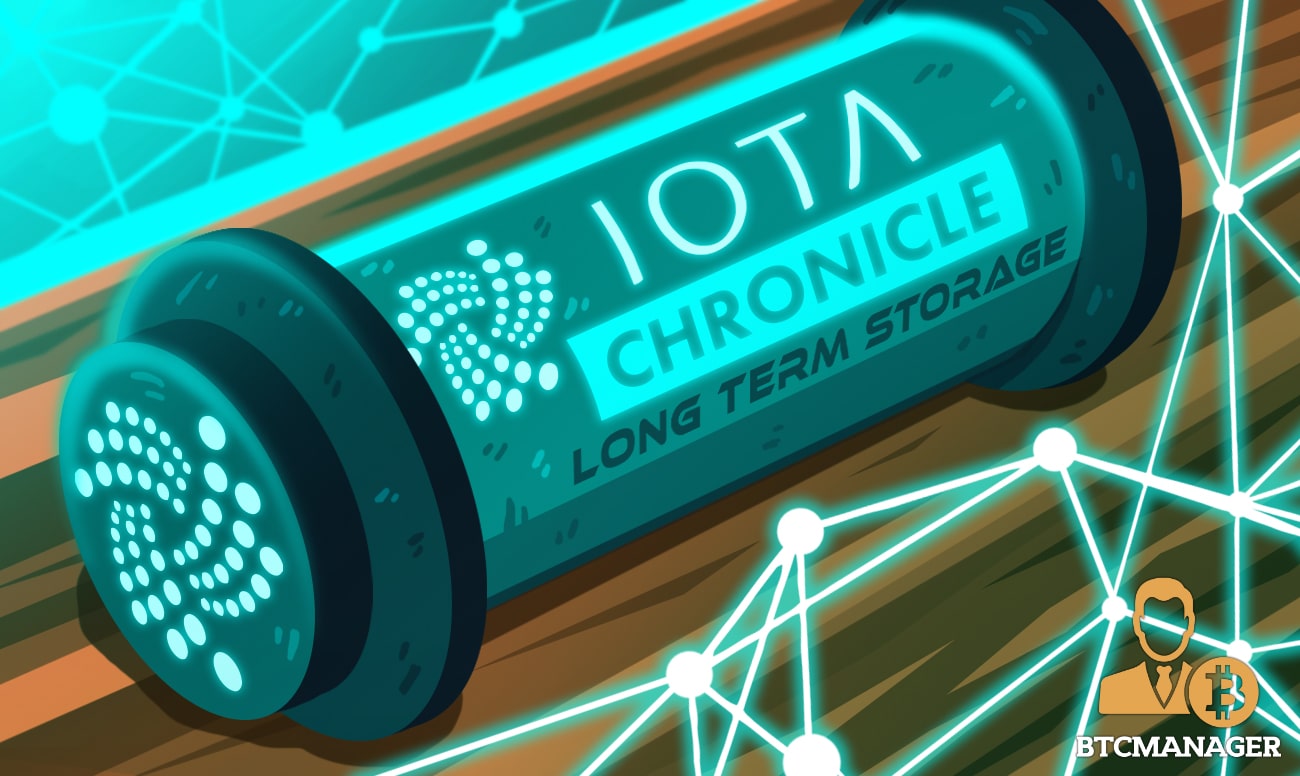 IOTA, a permissionless trust protocol designed to revolutionize the Internet of Things (IoT) ecosystem by facilitating a frictionless exchange of value between machines and humans, has announced the launch of Chronicle, a permanode solution the team hopes will give node operators an unlimited amount of storage space in their Tangle distributed database, according to a blog post on September 17, 2019.
IOTA Aiming for Infinite Scalability 
In an effort to give its node operators the power to do more with Tangle, the IOTA team has launched Chronicle, a solution that makes it possible for node owners to store all IOTA transactions in a super-fast, secure and distributed database with unlimited storage space.
As stated in its blog post, the Chronicle permanode is designed to store the entire data flow of the Tangle and make it queryable, thereby allowing IOTA users to store data infinitely and also have access to it whenever they wish.
While IOTA has previously tried solving its scalability issues by introducing the local snapshots feature, which allows node owners to increase their storage space by deleting old transactions, the solution has however proved to be inefficient.
"For many businesses data needs to be stored for long periods. For instance, financial data must be stored for a decade in some cases, and identity data needs to be kept for a lifetime of the identity. To support these types of use cases, the IOTA Foundation has been working on one vital building block: a Permanode," declared IOTA.
Empowering Businesses with Chronicle 
IOTA has revealed that its Chronicle distributed fault-tolerant permanode is written in the battle-tested Elixir general-purpose programming language which runs on the Erlang virtual machine, and the solution has the power to "scale-out and up."
Importantly, the team says more work will be done on Chronicle in order to get it integrated into the Rust programming language and enable it to share the same runtime environment alongside Bee, IOTA's node framework.
After successful integration with Bee, Chronicle will be audited by a third-party to ensure there are no loopholes in it before being declared production-ready, said IOTA.
The firm says that if all goes as planned, Chronicle will enable node operators and businesses to make money by offering clients the Tangle data "query as a service."
Interestingly, IOTA has hinted that it has given a grant to a community of developers dedicated to developing and implementing the concept of permanodes and it plans to give out more grants to devs interested in "developing and expanding the notion of permanodes."
At press time, the price of IOTA (MIOTA) sits up by 8.39 percent at $0.272631, with a market cap of $757.78 million as seen on CoinMarketCap.