IOTA (MIOTA) Launches Own Oracles to Curb Data Manipulation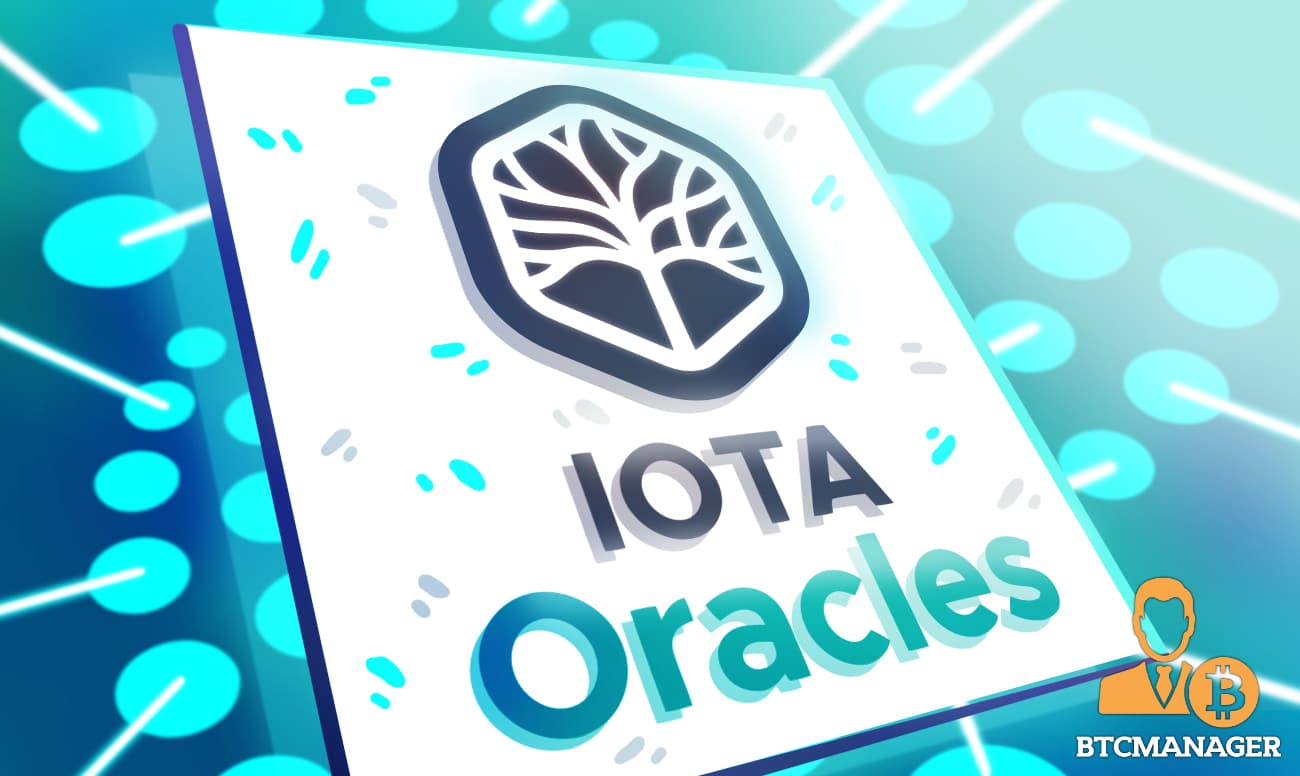 IOTA (MIOTA) has announced the launch of its First Party Oracles. The project claims its First Party Oracles are designed to bring optimally trusted data straight from the point where they are created, to smart contracts on IOTA's Tangle network in a tamper-proof manner, according to a blog post on February 8, 2021.
IOTA (MIOTA) Curbing Data Manipulation
While smart contracts on distributed ledger technology (DLT) networks, as well as decentralized applications (dApps), rely on Oracles for data needed to perform their duties accordingly, getting accurate data from these Oracles at all times, remains a real issue.
For those who are unaware, in the world of blockchain technology, Oracles are simply solutions designed to bridge the gap between the digital and real-world, by sending data in near real-time, from the latter to the former in a decentralized, secure, and permissionless way. 
In recent times, the passing of inaccurate or manipulated data from Oracles to smart contracts has cost users of these platforms millions of dollars. However, in a bid to eliminate this serious bottleneck, IOTA is introducing what it calls "First Party Oracles."
Enter IOTA Oracles 
As stated in its blog post, IOTA's First Party Oracles are designed to use only data generated and submitted to the IOTA Tangle by the data issuer itself. In other words, IOTA's First Party Oracles do not collect data from external sources or data submitted on a DLT network by a third party.
The team claims the IOTA First Party Oracles get accurate tamperproof data directly from dedicated internet of things (IoT) sensors. 
IOTA wrote:
"First Party Oracles can be used to feed smart contracts with data directly, without having to bother about an intermediary to retrieve, process, host or maintain data. Unlike some other solutions on the market, the IOTA Foundation never interacts with data supplied by data providers."
To demonstrate how its First Party Oracles function, IOTA presents a desktop demo showing how the solution retrieves digital asset price data directly from the original source, Kaiko, and makes it available to Tangle-powered decentralized applications and other systems.
"IOTA Oracles will offer a complete solution for organizations to send data directly to the Tangle. We encourage data providers to try out IOTA Oracles and see how easy they are to use," concludes the team.
In related news, IOTA (MIOTA) developers are working round the clock to transition the network to a fully decentralized distributed ledger, interoperable with other leading blockchains such as Cardano (ADA).
At press time, the price of IOTA (MIOTA) sits at $0.7539, with a market cap of $2.09 billion, as seen on CoinMarketCap.