IOTA Co-founder Schiener Considers Partnership and Bridge to Cardano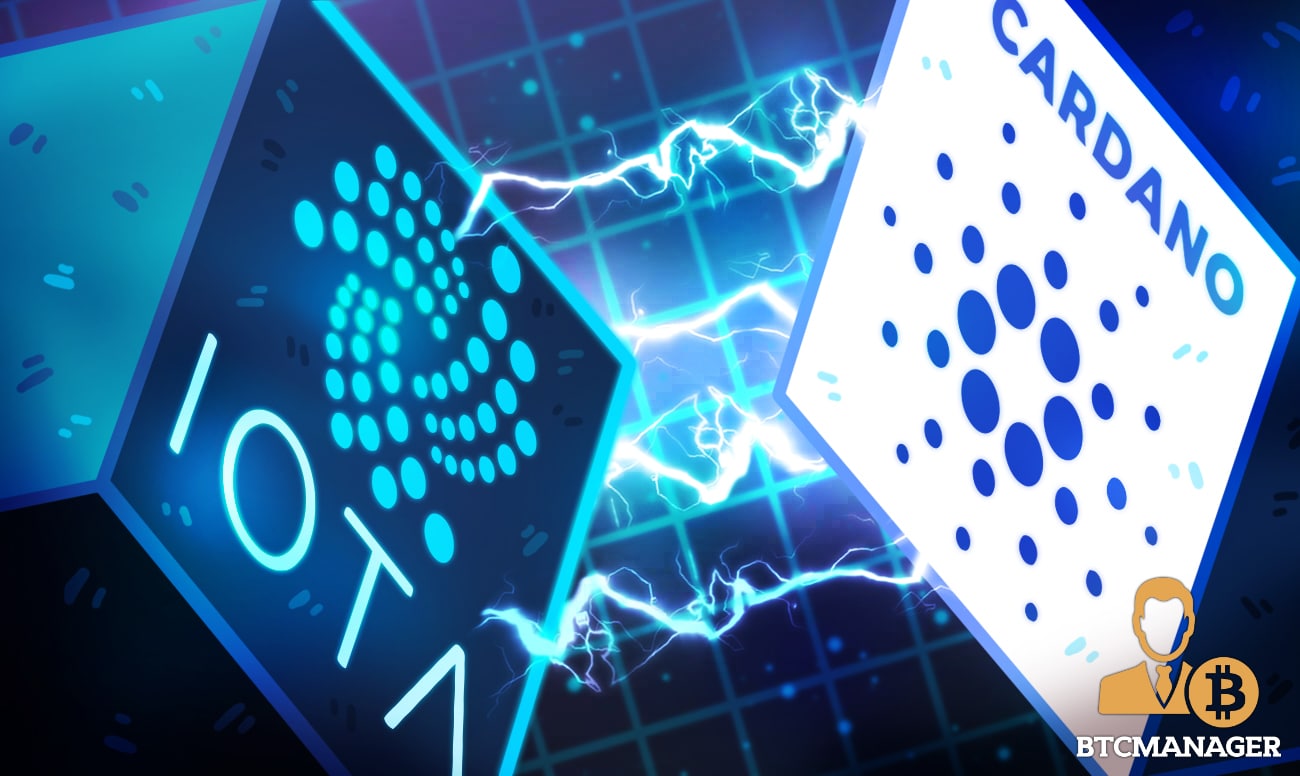 The IOTA Foundation is placing primary focus on developing bridges to ETH and other ecosystems. IOTA co-founder Dominik Schiener revealed their aim through Discord on December 30, 2020. 
Regarding the possibility of developing a post-phase 2 ERC-20 migration tool from Chrysalis, as IOHK is doing for Cardano, Schiener said that this is part of a project with Pantos and TU Vienna.
Pantos and TU Vienna Project
In late November, the IOTA Foundation (IF) announced that it had joined the new Christian Doppler Laboratory, Blockchain Technologies for the Internet of Things (CDL-BOT), as an industrial partner. 
Based at the Institute of Information Systems Technology at Vienna University of Technology, the research group examines DLT interoperability, DLT interfaces to the Internet of Things, and developer support.
The laboratory started operating on the same day, led by Dr. Margarethe Schramböck, at a digital conference, was in attendance by IOTA co-founder Dominik Schiener. 
Schiener stated that the TU Vienna + Pantos announcement was about bridging, enabling all ERC-20 assets to be swapped to IOTA. ERC-20 tokens can be easily transferred to IOTA and then presented as part of a smart contract or a token investment. It will bridge the gap.
Its implementation will be possible with the smart contract from IOTA, as stated by Dominik Schiener. According to the current IOTA roadmap, IOTA will release the first alpha version's functionality in March 2021.
A Bridge Between IOTA and Cardano?
Regarding IOTA's interoperability with blockchain projects other than Ethereum, another Discord user questioned the IOTA Foundation. He asked whether IOTA was interested in developing a bridge to Cardano. In consumers' opinion, this would be a good investment in resources because Cardano follows the same principles as research before development.
Schiener did not rule out that option and said he would contact Charles Hoskinson, Cardano founder and CEO of IOHK, at the right time. He went on to say that he had known Charles since 2012. He first invited him to join Crypto Valley at Zug (when he was CEO of Ethereum at the time).
Despite the progress made by the IOTA Foundation, this project remains a grand experiment to see if it is possible to keep a ledger in which all the participants are precisely equal. Analysts are skeptical of this challenge because: It is very ambitious, but many believe it is impossible.
IOTA is expected to grow exponentially for up to 5 years and above. IOTA has established many partnerships in various industries, including automotive, manufacturing, and insurance. All the coin developments and partnerships will soon pay off, and the coin value can fly to the moon.