IOTA (MIOTA) Joins Dig_it Project to Develop a Sustainable Mining Ecosystem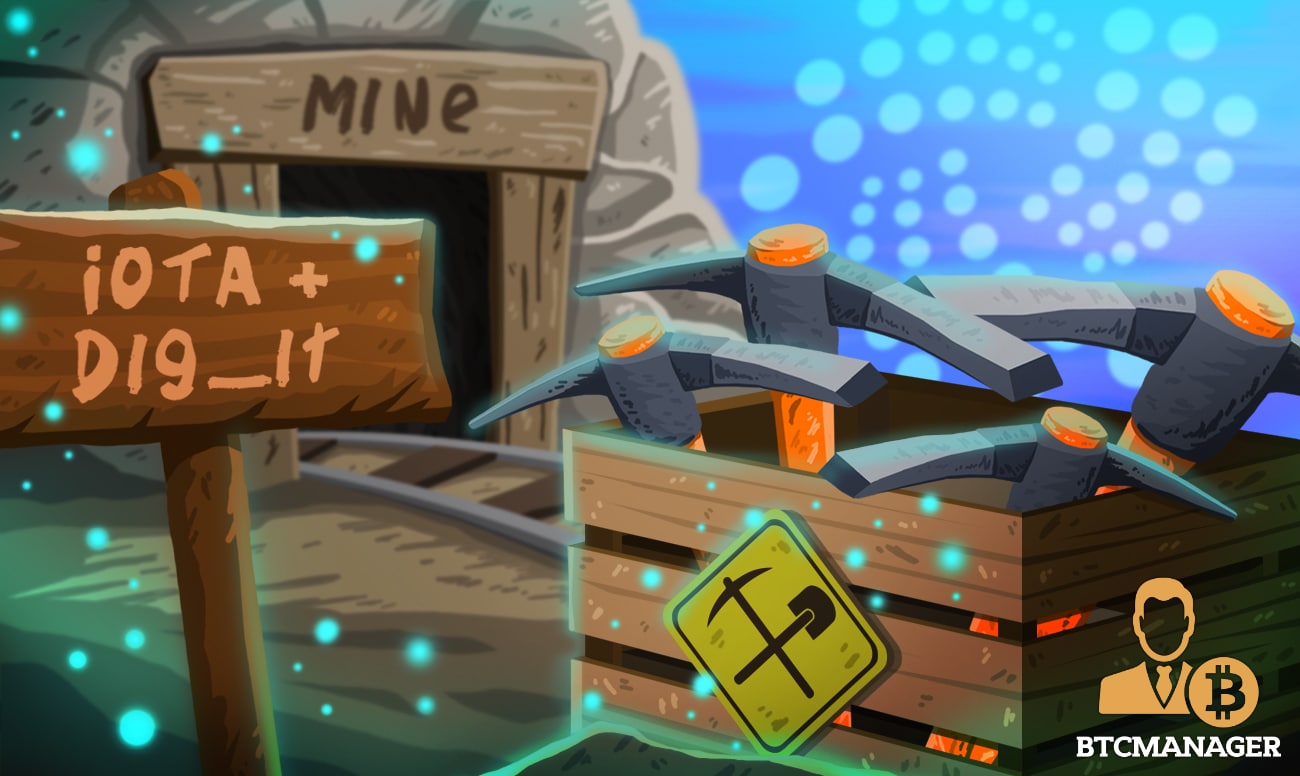 IOTA (MIOTA), a distributed ledger technology (DLT) project focused on the internet of things (IoT) ecosystem, will collaborate with 15 other entities to carry out the Dig_it project. Dig_it is a Research and Innovation Action (RIA) project aimed at digitizing and transforming Europe's major mine supply chains: gold, copper, and charcoal, according to a blog post on May 20, 2020.
IOTA Joins Europe's Dig_it Project
In another exciting development for the IOTA (MIOTA) ecosystem, the project has been selected as the only distributed ledger technology (DLT) outfit to participate in the Dig_it project which is being carried out by a consortium of 16 highly-reputed firms across Europe.
As stated in its blog post, IOTA received the Dig_it grant earlier this year after a very competitive selection process and it's now part of the 16-member consortium tasked with digitizing and revolutionizing Europe's gold, copper and charcoal supply chains.
Reportedly, Dig_it project is a Research and Innovation Action (RIA) funded under the EU Horizon 2020 program. The project officially went live on May 5, 2020, and it's scheduled to run for 48 months, during which participating entities will work together to improve the region's mine supply chains with 7 million EUR of funding.
How the Dig_it Project Works
The IOTA team says project Dig_it will collect data from workers and people in the mining industry, as well as smart garments integrated with sensors, using an Industrial IoT platform and use it to formulate knowledge and actions that would improve the safety and health condition of miners.
IOTA will be responsible for creating a trusted layer of data sharing for the mine supply chain. IOTA's distributed ledger technology will be used to guarantee the integrity, authenticity, and origin of data collected during the project.
Specifically, IOTA's Unique Digital Identity solution will be used to verify the authenticity of data, it's feeless nature will ensure data access is free always, while its permissionless nature will make it impossible for a single entity to control the Dig_it project.
The team says:
"In addition to improving efficiency (process optimization, flexibility, cost savings), Dig_it will also tackle the issue of the poor reputation of the mining industry, brought about by its adverse effect on the environment and on the health of their workers."
To achieve this goal, Dig_it plans to share part of the data it collects with the public and try to prove to them how it's system reduces CO2 emission, water consumption and waste production.
In related news, on May 15, 2020 BTCManager reported that the IOTA team has released an update on the project's journey towards full decentralization, as well as scalability improvements.