IOTA Working Toward Robust Machine Economy and Data Will Be the New Oil, Says David Sønstebø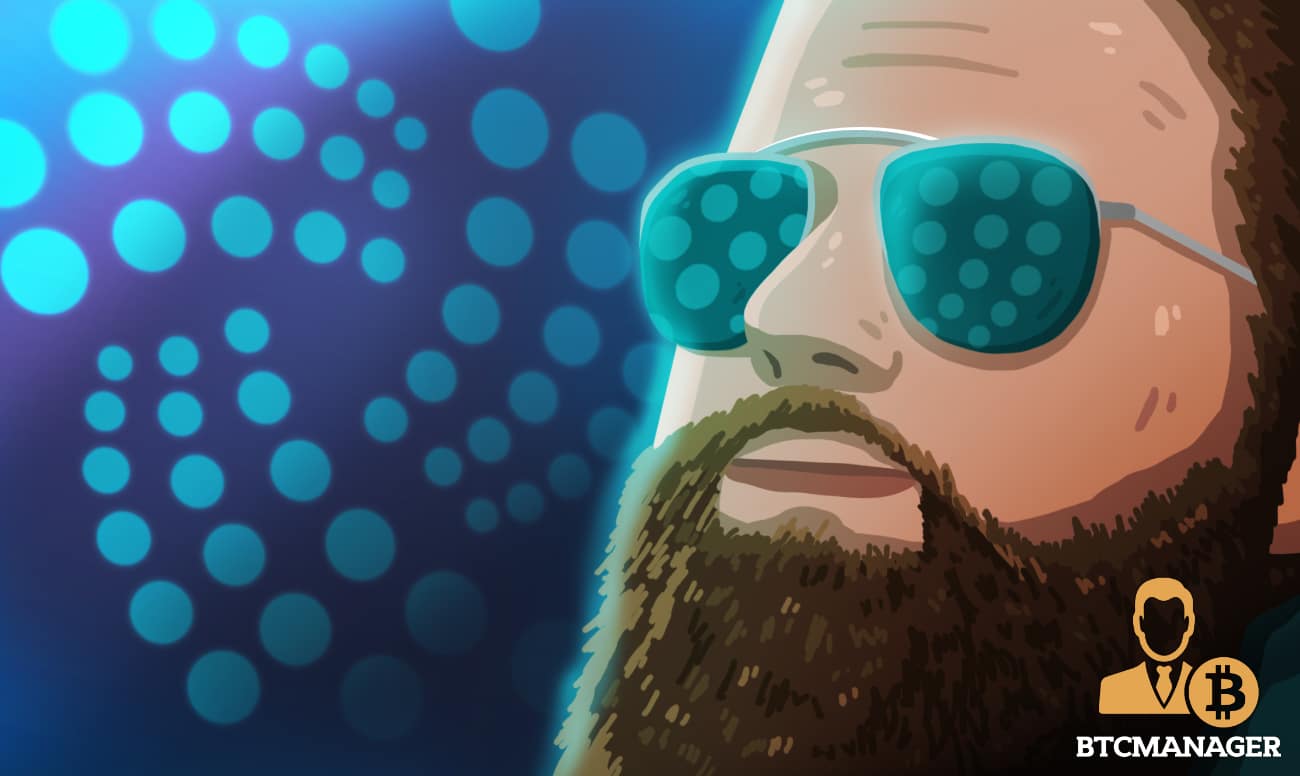 IOTA co-founder David Sønstebø recently appeared in the Crypto101 podcast with host Brice Paul to discuss IOTA's plan to develop a machine economy, the role of distributed ledger technology (DLT) in the future, and data as the new oil.
Data Economy is the Future
In a recent Crypto 101 Podcast interview, Sønstebø shed light on futuristic plans that IOTA was looking to develop while emphasizing the importance of distributed ledger technology (DLT).  According to the IOTA Chief, the company plans to develop a robust machine economy that will benefit humans.
Regarding the vulnerabilities found in the Internet of Things (IoT), Sønstebø said that users are more concerned with stuff such as WiFi and treat matters lightly while remarking that total dependence on machines is imminent.
Furthermore, Sønstebø stated that the advent of the COVID-19 pandemic served as a "wakeup call" that things considered as fiction could happen in reality given sufficient incentives. The IOTA founder said that thinking ahead, IOTA implemented the Quantum cryptography while the IOTA protocol was designed to tackle future vulnerabilities.
Sønstebø also speaking on its partnership with Jaguar Land Rover, said that every Jaguar vehicle will have the IOTA wallet while using the IOTA blockchain for accurate data gathering. Also, referring to modern cars as "computers on wheels", Sønstebø said that useful data gathered by the car serves as an asset for the owner of the car which can be profitable.
Commenting on data sovereignty, Sønstebø said:
"As we have cars that are increasingly computers on wheels, the data is the new oil. You are literally gathering enormous amount of data that can be very valuable if used appropriately, it can be monetized… The goal of IOTA is to establish this true data economy but not just a data economy where the big boys have control of all of your data, but where you have this self-sovereign ownership of your identity and your data."
IOTA Working Towards Greater DLT Utilization
Developments in the IOTA ecosystem is expanding as the DLT company seeks new ways to improve its digital space. As reported by BTCManager early in May 2020, IOTA Foundation partnered with NKT to power cable drums into autonomous economic agents.
IOTA also collaborated with Pickert to utilize the former's Tangle DLT framework for zero-defects in smart manufacturing. There was also the launch of an IOTA-based social media platform by SOCIETY2 to ensure data privacy control by users.