IOTA Announces Successful Patch of Bug Responsible for Trinity Wallet Hack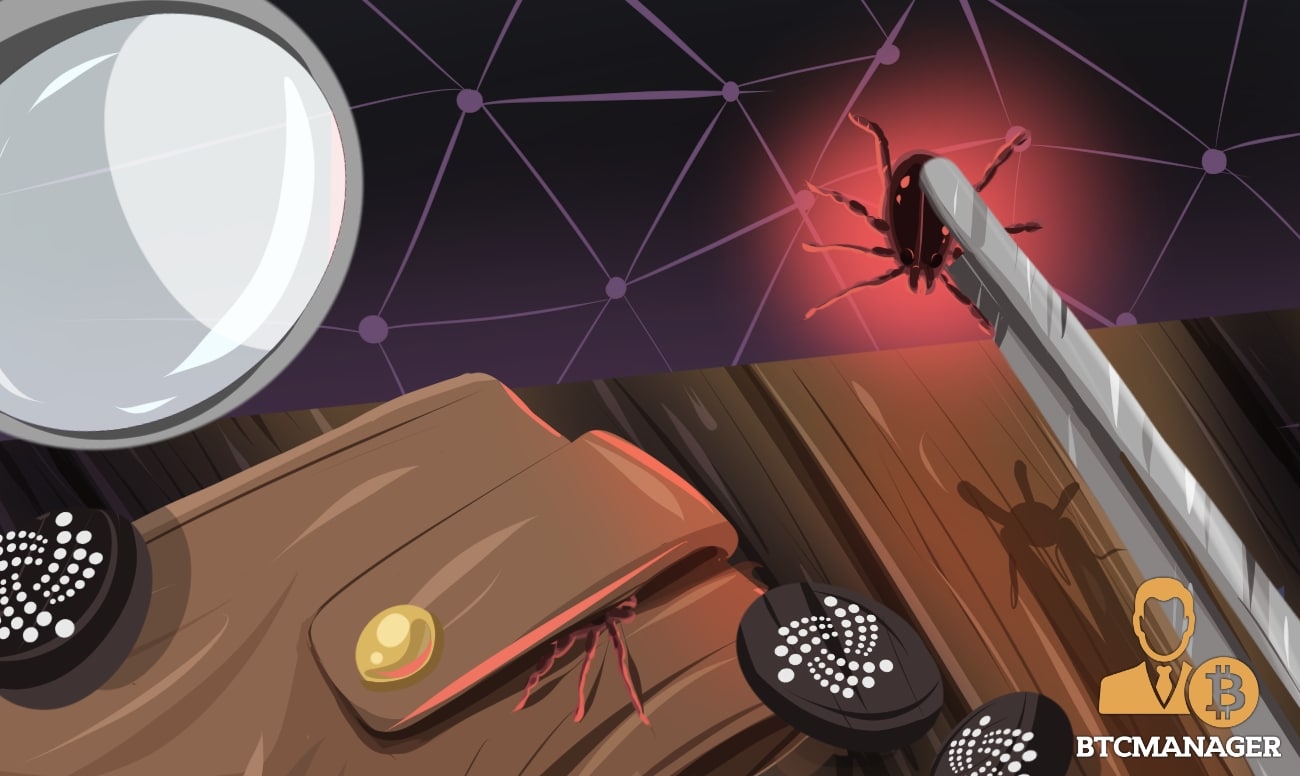 IOTA devs say they have successfully created a patch for the vulnerability responsible for the recent Trinity Wallet hack which reportedly resulted in the loss of $1.6 million. The altcoin token is still reeling from the effects of the hack and the network shutdown with the token price sliding 11 percent over the last 24 hours.
Trinity Wallet Bug Fixed
According to IOTA's status page, the IOTA team has fixed the vulnerability with the Trinity Wallet — the official IOTA crypto wallet. An excerpt from the status update published on Sunday (February 16, 2020) reads:
"We have also remediated the vulnerability in Trinity. The upcoming Trinity update will not function as a final transition tool, as we are still working on bringing the network back to full operation. If you have Trinity installed on your computer, we highly recommend you upgrade to this version when released."
As part of its update notice, IOTA also revealed that it was making progress the investigation into the hack as well as the required steps for the remediation process to compensate affected users. According to Sunday's update, IOTA is developing a real-time fund tracker as part of an expanded toolset for the network.
As previously reported by BTCManager, suspected hackers managed a malicious intrusion into the Trinity wallet desktop app targeting high-value IOTA accounts. Following the hack, desktop wallets users were advised not to open the platform to prevent becoming victims of the exploit.
In response to the hack, the IOTA's Coordinator node — responsible for final transaction authentication, went offline to prevent further fund thefts. Back in December 2019, a bug in the Coordinator node saw IOTA unable to facilitate transactions for more than 15 hours.
Coordicide to the Rescue?
The Trinity wallet hack has ignited the IOTA centralization argument with critics reaffirming that the IOTA Foundation wields too much control over the network. The IOTA team for its part has been working to release Coordicide, a replacement for the current Coordinator protocol.
Earlier in February, IOTA released version 0.1.0 of the Coordicide Alphanet. The mainnet launch is expected to happen sometime in Q2 2020.
Apart from increased scalability, the upcoming Coordicide update aims to make the IOTA network more decentralized while preventing an attacker from influencing the platform's consensus. In theory, had Coordicide been in operation, IOTA's voting mechanism might have kicked in to reject the transactions from the suspected hacker once the Wallet intrusion was discovered.