IoTeX Set to Burn and Drop 1 Billion IOTX Coins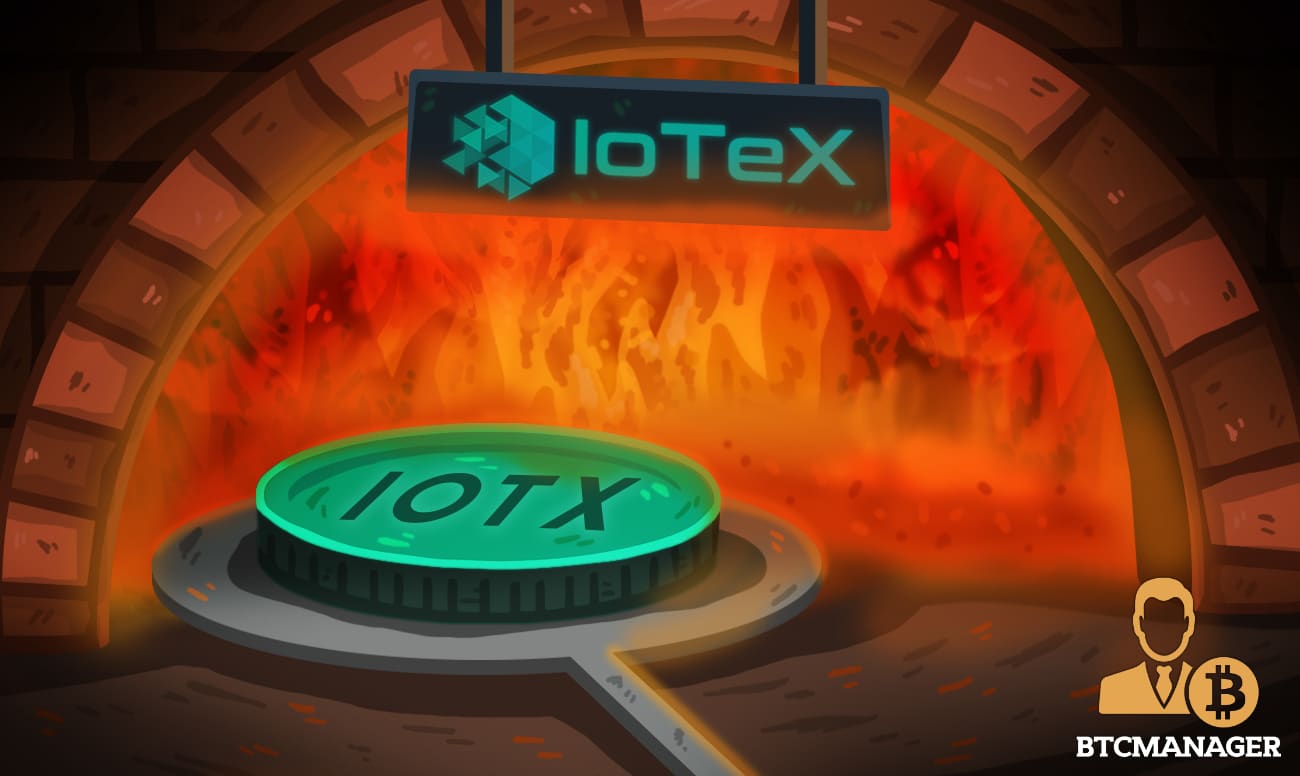 After a successful Ignite campaign that started on July 31, the IoTeX platform has announced the beginning of Burn & Drop, a tokenomics schedule where 10 percent of IOTX total supply will be burnt and auto dropped to eligible stakers as per an update on Nov 3. 
The Burn and Drop IoTeX Program
Out of the 1 billion coins, 90 percent will be burnt and drawn out of circulation. The remaining coins will be automatically dropped into the wallets of long term stakers. 
The objective is to bootstrap the first one million "powered by IoTeX" devices. As per the update over 1,000 uCams have been sold from Amazon and other retailers. 
In their arrangement, for every new device registered on the private network, a new burn and drop event is activated by the network's smart contracts. 
The program provides funds and other incentives required for on-boarding new devices to the network, creating a cascading effect leading to more airdrops.
The Ignite Campaign
Setting the ball rolling was Ignite, a campaign where long-term holders of the IOTX coins stood to earn an extra 10 percent annualized return. 
The goal was to familiarize the wider IoTeX community of their Burn-Drop technology throughout August. 
IoTeX's smart contracts automatically re-distributed coins to all eligible holders. Coin holders who stake for more than 91 days receive an extra 10 percent annualized return on top of their eight percent annual yield from staking or voting for delegates. 
An Extra 20% in Annualized Returns
During the Burn-Drop period, IOTX holders can potentially earn an extra 20 percent return besides their eight percent annual yield from staking or voting for delegates as aforementioned. 
However, the only pre-requisite is for holders to auto-stake their coins for over 91 days, just as before. The longer coins are locked, the more rewards the staker receives. All returns will be auto-dropped to the coin holder's official address. 
In the first phase–ending on Nov 23, stakers can earn up to 15 percent APY. Presently, there is an ioWBTC airdrop that will conclude early next week. After that, the Burn Drop campaign will officially start. 
The Mimo Protocol recently listed WBTC. As BTCManager reported, the DEX boasts of automated liquidity and near-instant finality.