IoTeX Combines Verified Hardware for Secure and Private Asset Traceability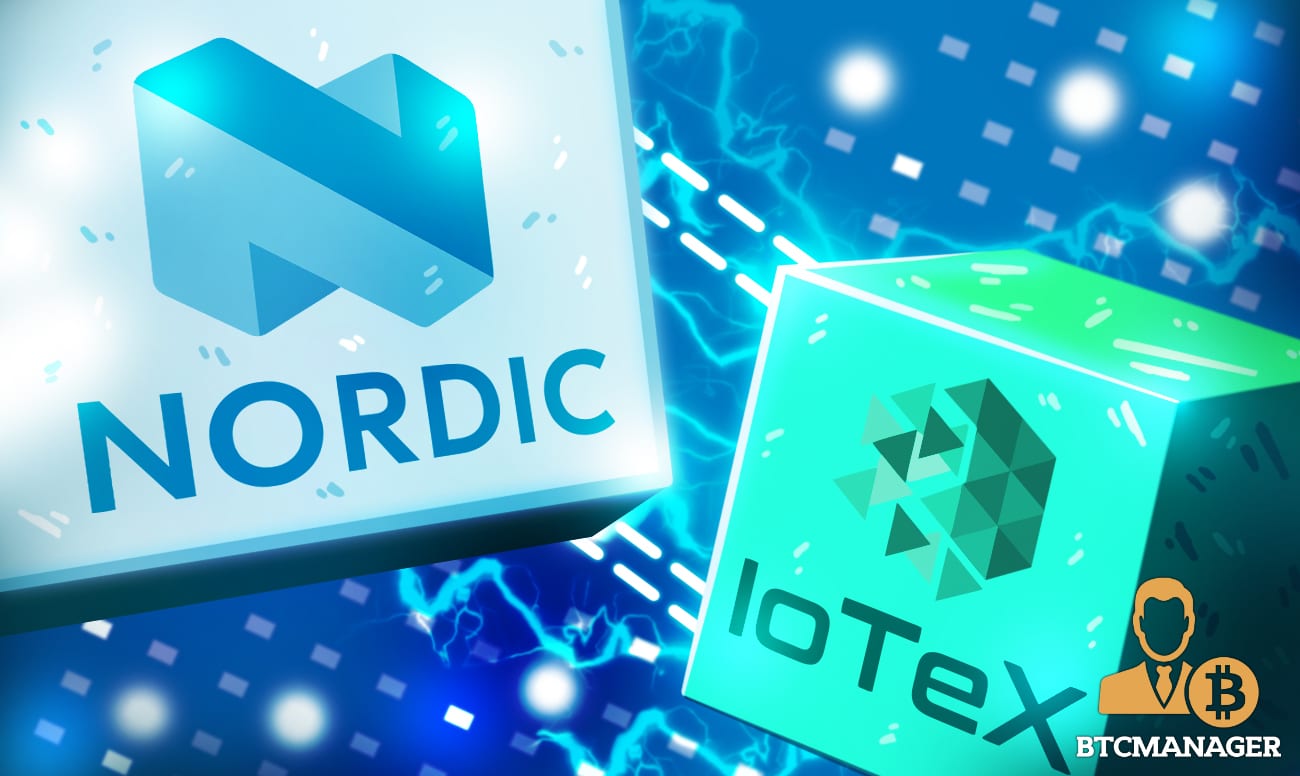 IoTeX—a highly scalable, privacy-focused, and Internet-of-Things (IoT) friendly blockchain platform, has partnered with Nordic Semiconductor, in a deal that will see IoTeX leverage Nordic Semiconductor's nRF9160 baked-in security in for secure asset tracking.

Re-orienting IoT towards Better Security and Privacy
By incorporating trusted devices within its ecosystem, the IoTeX platform aims to build a vibrant and private IoT environment helping re-orient the whole system towards better security and data privacy.
The partnership is part of IoTeX's Pebble Tracker—an open-source, private, and smart tracker, with cellular connectivity. Pebble Tracker is an innovative solution that integrates privacy in the supply chain changing asset traceability.
Specifically, the IoTeX will use Pebble Tracker's nRF9160 SiP's Arm TrustZone (for trusted execution) and Arm CryptoCell 310 (for application-layer security) protection features for its dApps. 
Combining Hardware and the Blockchain For Supply Chain
Already, the developer version of the Pebble Tracker has blockchain-related APIs enabling direct interaction with the blockchain via Nordic's nRF Connect SDK—a software development kit comprising of application layer protocols and more offered as a pre-certified and precompiled download.
Lauding the deal, Larry Pang—the IoTeX Head of Business Development, took to Twitter, saying:
"Combining secure hardware and blockchain ensures protection of all data points and brings end-to-end trust to tracking applications. Trusted data can then be used to fulfill pre-deployed smart contracts. Few understand this."
Pebble Tracker mostly leverages the security built-in nRF9160 chipsets. Together with its low power System-in-Package (SiP) with integrated LTE-M/NB-IoT modem and GPS, it provides secure data of locations, environments, and more, suitable for asset traceability which is vital for industrial supply chain applications. Consequently, this brings on board better reliability and longevity helping in adoption.
Raullen Chai–the co-founder, notes these advantages, saying:
"We chose cellular IoT over other low power wireless area networks [LPWANs] because it supports long-range communication, is derived from global cellular standards which ensure communication reliability and longer device operation lifetime, and takes advantage of existing cellular infrastructure, thereby allowing IoT solutions to enter the market quickly."
Through the Pebble Tracker, IoTeX hopes to fix supply chain errors that result in massive losses exceeding $400 billion. 
Earlier, BTCManager reported of IoTeX launch of Ucam—an award-winning private home camera promising an unparalleled level of privacy.