Italian Football Club Fiorentina Uses Blockchain to Certify Player Shirts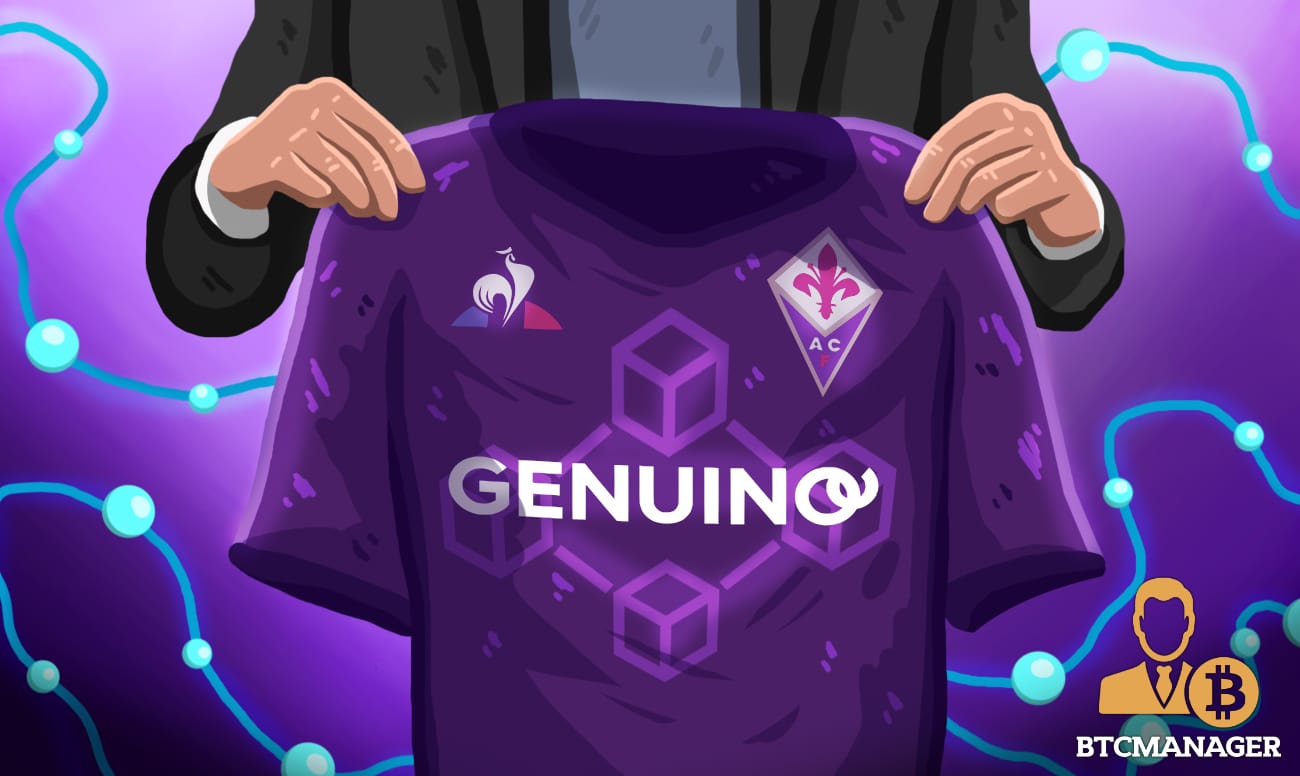 In a first for Italian Serie A football club Fiorentina, the sporting outfit has struck a deal with fintech startup Genuino to utilize the latter's blockchain offering to certify the shirts used in matches by the team's players. This, according to a report by Sport Business, January 6, 2020.
Blockchain to Help Certify the Legitimacy of Jerseys
Blockchain technology continues to invade the football pitch as according to a recent development, major Italian Series A soccer club Fiorentina has inked a partnership with Italy-based distributed ledger technology (DLT) startup Genuino to help it certify the shirts used in matches by the club's players.
Per sources in the know, Genuino will fully unveil its offering during the upcoming Consumer Electronics Show (CES) in Las Vegas.
Notably, Fiorentina has already conducted numerous tests during its matches with other Serie A clubs like Roma and Inter Milan. During these matches, some of the shirts worn by Fiorentina players were certified by Genuino using DLT. Each shirt was reportedly fitted with an NFC chip linked with a unique and unchangeable code to certify its legitimacy and authenticity.
The report adds that more blockchain certified shirts will be produced during the remainder of the 2019-20 season. This will later be followed by charity auction which will seek to make these shirts available for purchase to the general public.
Commenting on the development, Giuseppe Barone, general manager of Fiorentina, said:
"This partnership is an important step for a club such as Fiorentina that wants to be ready for the challenges that will arise in the future."
Adding,
"Genuino's solution, offering a product and a service that is extremely innovative, will allow the tracing of the jersey's key life moments, creating a digital copy of the physical jersey, to allow us to certify and authenticate it, but also help us fight counterfeiting and to involve our supporters through innovative products and activations, all over the world."
Italian Football and Blockchain
Interestingly, Fiorentina isn't the first Italian football club to have shown interest in embracing emerging technologies to better their fan engagement and streamline operations.
BTCManager reported on December 3, 2019, how Italian football champions Juventus had announced that it would soon be launching the world's first fan token offering (FTO).